Tulsi Gabbard Calls $600 Stimulus Check a 'Slap in the Face' to Americans
Democratic Hawaii Representative Tulsi Gabbard criticized the COVID-19 economic stimulus bill passed by the U.S. House of Representatives on Monday, calling the amount of direct assistance payments a "slap in the face."
After months of hammering out details, the U.S. Congress passed an economic relief bill on Monday night with a price tag of roughly $900 billion. The bill provides for direct payments of $600 to be made to all eligible Americans. Gabbard and other lawmakers have said the amount of money in those payments won't be enough.
"$600 is a slap in the face to every American struggling due to the pandemic," Gabbard tweeted. "You deserve better."
"I voted against the 5,593-page spending bill that gave billions to corporate interests, the military-industrial complex & other countries, leaving crumbs for you who need help most," Gabbard added.
"This bill dished out hundreds of billions of dollars going toward special interests, going toward the military-industrial complex, going towards foreign countries meanwhile saying, 'Here's what's left for you. You get 600 bucks,'" Gabbard said in a video embedded within the tweet. "I'll tell you in Hawaii, that in most cases won't even cover 25 percent of your rent. It is an insult and a slap in the face to every single American in this country who is struggling because of this, this COVID pandemic, who is concerned about not being able to pay the rent, about eviction, about whether you'll have enough to buy groceries or medicine for yourself or your loved ones."
"This bill is a representation of the screwed-up priorities of Washington," Gabbard continued. "They should be fighting for you and making sure that you, the American people, come first. This bill did not do that."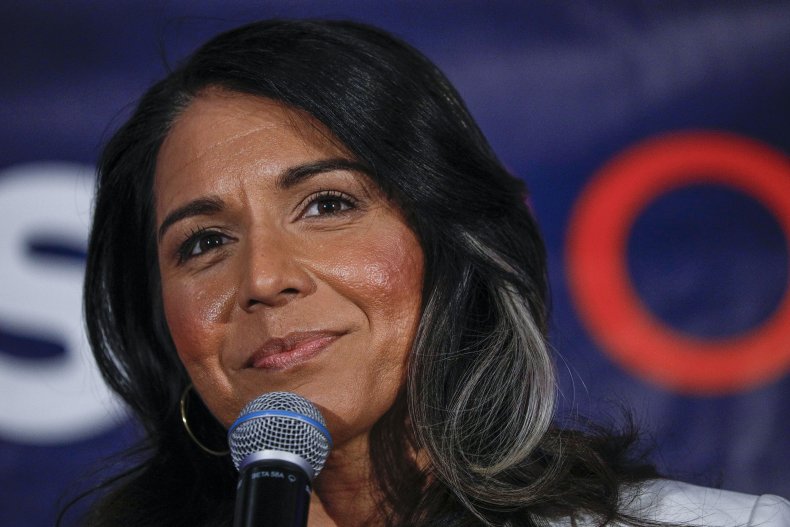 Gabbard, who is retiring at the end of her term, also said Monday that she would not be vaccinated against COVID-19 until American senior citizens have received the vaccine.
After its Monday passage in the House, the bill was sent to the U.S. Senate for a late-night vote, where it passed with a vote of 91-7. The legislation will be sent to President Donald Trump for his approval.
Some other lawmakers also decried the direct assistance payments as being scant. In a Sunday floor speech, Missouri Senator Josh Hawley said the $600 checks were "hardly adequate and we should not pretend otherwise." Hawley forced a vote on Sunday to raise the amount of the direct assistance to payments to $1,200, the amount of direct payments allocated after the CARES Act passed in March, but that attempt failed.
Contingent upon the legislation being signed into law, U.S. Treasury Secretary Steven Mnuchin said the $600 payments could start being sent out before the end of December. In an interview Monday with CNBC, Mnuchin said the money would constitute "much need relief just in time for the holidays."
"I think this will take us through the recovery," Mnuchin added.
President-elect Joe Biden said Sunday that while the legislation was a good start, more work needed to be done.
"Immediately, starting in the new year, Congress will need to get to work on support for our COVID-19 plan, for support to struggling families, and investments in jobs and economic recovery," Biden said in a statement. "There will be no time to waste."
Newsweek reached out to Biden's transition team for further comment.