Tulsi Gabbard Says Youngkin Victory Is Rejection of Dems Who 'Treat Us Like We're Stupid'
Former Democratic Hawaii Representative Tulsi Gabbard has said that the recent victory of Republican Glenn Youngkin in the Virginia governor's race signified a rejection of Democrats who "treat us like we're stupid."
"When you have people in positions of power who arrogantly believe that they're not accountable to the people and who treat us like we're stupid – like they know better, they know best what's good for us more than we know ourselves, and all we gotta do is blindly follow along and listen — it's no wonder that people are rejecting that," Gabbard told Fox News host Neil Cavuto.
Cavuto said that "wokeism" and "lecturing" from the Democrats has hurt the party and damaged its message.
Gabbard agreed. She called Youngkin's win "a positive sign" that Americans are rejecting "the kind of divisiveness, racialization of everything in this country, the fomenting of anger and hatred that unfortunately we're seeing coming from so many of my fellow Democrats."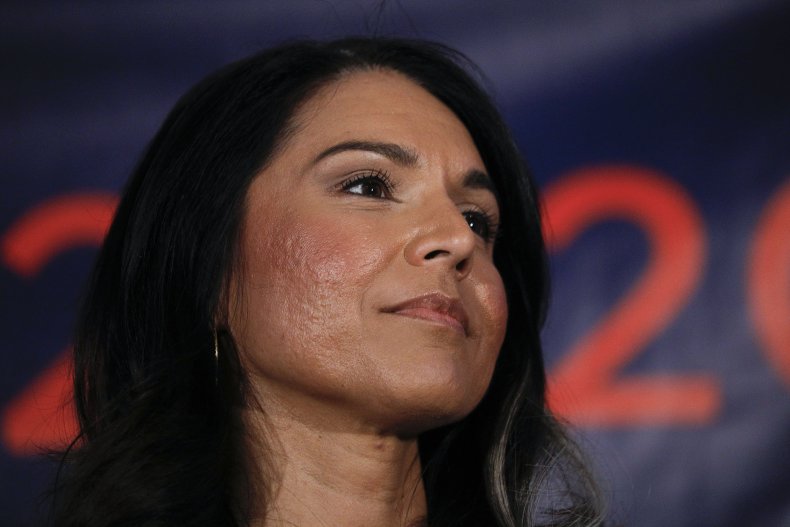 Gabbard's comment may refer to remarks from Democratic candidate Terry McAuliffe during a September 26 debate against Youngkin.
"I'm not going to let parents come into schools and actually take books out and make their own decision," McAuliffe said. "I don't think parents should be telling schools what they should teach."
Youngkin used the soundbite in political ads that repeatedly put public school education at the core of his campaign. His ads said that McAuliffe would ignore parents' concerns in their children's education.
Youngkin made "parents matter" a campaign slogan and promised to back parents in their disputes with educators over policies involving critical race theory (CRT), mask mandates, transgender rights and "objectionable" reading materials in public schools.
In the end, Youngkin won the hotly contested governor's race by 79,796 votes, representing a 2.5 percent voter margin.
Analyses of the Virginia race have said that CRT helped Youngkin defeat McAuliffe. However, Virginian gubernatorial candidates from the same party as the presidential victor in the prior year tend to lose the state's governor's race, historically speaking.
Numerous political commentators have said that McAuliffe may have also suffered because of his campaign's embrace of Biden, who currently has a poor approval rating.
Nevertheless, last week Gabbard claimed that Youngkin's win reflected a rejection of Democratic social positions.
"McAuliffe's loss is a victory for all Americans," Gabbard tweeted. "Why? Because it was a resounding rejection of efforts to divide us by race, the stripping of parental rights, and arrogant, deaf leaders. This benefits us all."
While Gabbard identifies as a Democrat she has positioned herself right of Democrats on different social issues.
She began her political career helping pass a legislative ban on same-sex marriage in Hawaii. She apologized for her work on the ban in 2012 and 2019. However, in December 2020, she promoted legislation banning transgender people from playing in school sports.
Gabbard ran an unsuccessful 2020 Democratic presidential primary campaign. Although she dropped out and endorsed then-presidential candidate Joe Biden, she has continued to criticize President Biden and fellow Democrats.