Tulsi Gabbard Tells Hillary Clinton to 'Step Down From Your Throne' in Twitter Video
Democratic Presidential candidate Tulsi Gabbard, in a tweet directed toward former Secretary of State Hillary Clinton, said it was time for Clinton to "acknowledge the damage you have caused and step down from your throne."
Gabbard claims Clinton's foreign policy was "a disaster for our country and the world," citing the strengthening of Al Qaeda, nuclear proliferation in the Middle East and refugee crises as direct results of Clinton's influence. Gabbard also says Clinton wants to "continue your failed policies directly or indirectly through the Democratic nominee."
This latest salvo in the war of words between Gabbard and Clinton comes after a podcast interview in which Clinton said someone currently running was in league with the Russians, according to The Guardian.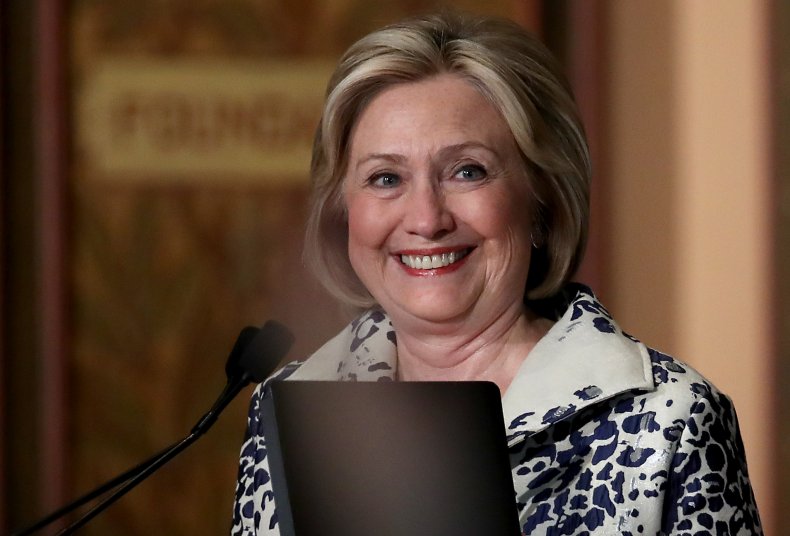 "I'm not making any predictions but I think they've got their eye on somebody who's currently in the Democratic primary, and they're grooming her to be the third-party candidate," Clinton said, without explicitly naming Gabbard. "She's a favorite of the Russians. They have a bunch of sites and bots and other ways of supporting her so far."
Those comments caused Gabbard to refer to Clinton as "queen of the warmongers" and the "personification of the rot that has sickened the Democratic Party."
After running the story, The New York Times later issued a correction saying that Clinton never said it was Russians that were grooming Gabbard. It was Republicans.
While Gabbard has challenged Clinton to join the presidential race, reports say Clinton may be considering doing that very thing. According to The Hill, Clinton has stated privately that she would consider running for president in 2020 if she thought she could win.
Clinton is still under scrutiny for her handling of thousands of emails that she sent using a private server. Some of those emails allegedly contained sensitive information about the terrorist attack in Benghazi in 2012.
Clinton's missing emails have been a sore spot for Republicans since the story came to light. President Donald Trump was still tweeting about them earlier this month.
However, according to Politico, a State Department investigation found no effort to knowingly mishandle sensitive information.
"Instances of classified information being deliberately transmitted via unclassified email were the rare exception and resulted in adjudicated security violations," said the report. "There was no persuasive evidence of systemic, deliberate mishandling of classified information."
Twitter user @LovingVolTrav tweeted that Gabbard was "going too far" with her video. "Please stop and present your policies instead."
Scott Bixby of The Daily Beast tweeted that Gabbard has not received this much media coverage in months. "Her campaign clearly thinks this 'feud' with Clinton is a winner," he wrote.