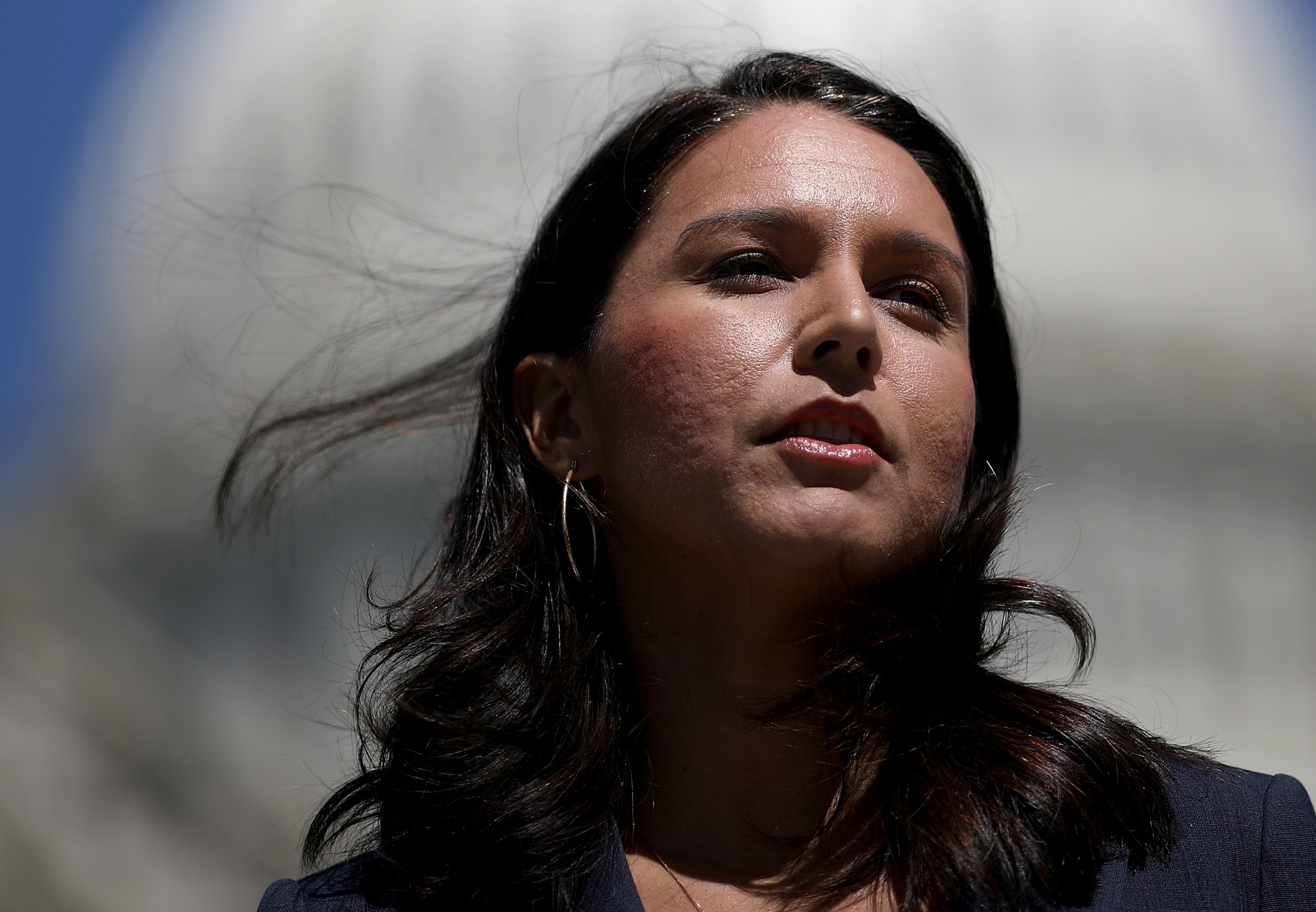 Democratic Representative Tulsi Gabbard of Hawaii has doubled down on her calls for popular Monsanto product Roundup to be banned after a federal jury dealt a major blow to the agrochemical giant, asserting that Roundup played a substantial role in causing a California man's cancer.
"I've said it before, I'll keep saying it: ban roundup!" Gabbard said in a tweet on Friday. "It's long past time we stopped relying on corrupt corporations with a profit incentive to fund science telling us their chemicals are 'safe.' Victims shouldn't have to go to trial to get the truth."
While a number of cities, counties (most recently Los Angeles,) states and countries around the world have taken steps to ban or restrict glyphosate, the active ingredient in Roundup, there is no federal ban in the U.S. on the chemical compound.
Gabbard, a Democratic 2020 presidential candidate, has been outspoken in her criticism of Monsanto. In a tweet in February, after the agrochemical company was hit with a lawsuit from thousands of farmers and others who blamed their cancers on the weed killer, Gabbard called for Monsanto to be held accountable for "the scourge of Roundup" it unleashed upon Americans.
In her February tweet, Gabbard said: "Monsanto proves they'll do anything to pad their pockets, including manufacturing 'scientific studies' to influence the EPA while destroying small farmers. They unleashed the scourge of Roundup on us and should be held accountable for the consequences."
This week's decision was the second time in eight months that a jury has reached such a conclusion. However, Edwin Hardeman's case, which alleged that Roundup played a role in causing his non-Hodgkin lymphoma, was the first to be tried in federal court, with thousands of others still pending.
"We are very pleased that the jury unanimously held that the Roundup caused the non-Hodgkin lymphoma," Hardeman's attorney Jennifer Moore said, according to CNN. "It was a hard, long-fought battle against Monsanto. And for Mr. Hardeman to have his day in court and to show that Roundup does cause cancer."
Monsanto's parent company, Bayer, has maintained that the key ingredient in Roundup—glyphosate—is safe for users. The company said it continues to believe that the science confirms that glyphosate-based herbicides do not cause cancer in a statement released after the decision was announced.
Monsanto's parent company stressed that the jury's verdict would have "no impact on future cases and trials because each one has its own factual and legal circumstances."