Tumblr Plans to Cash In. Will 53 Million Bloggers Agree?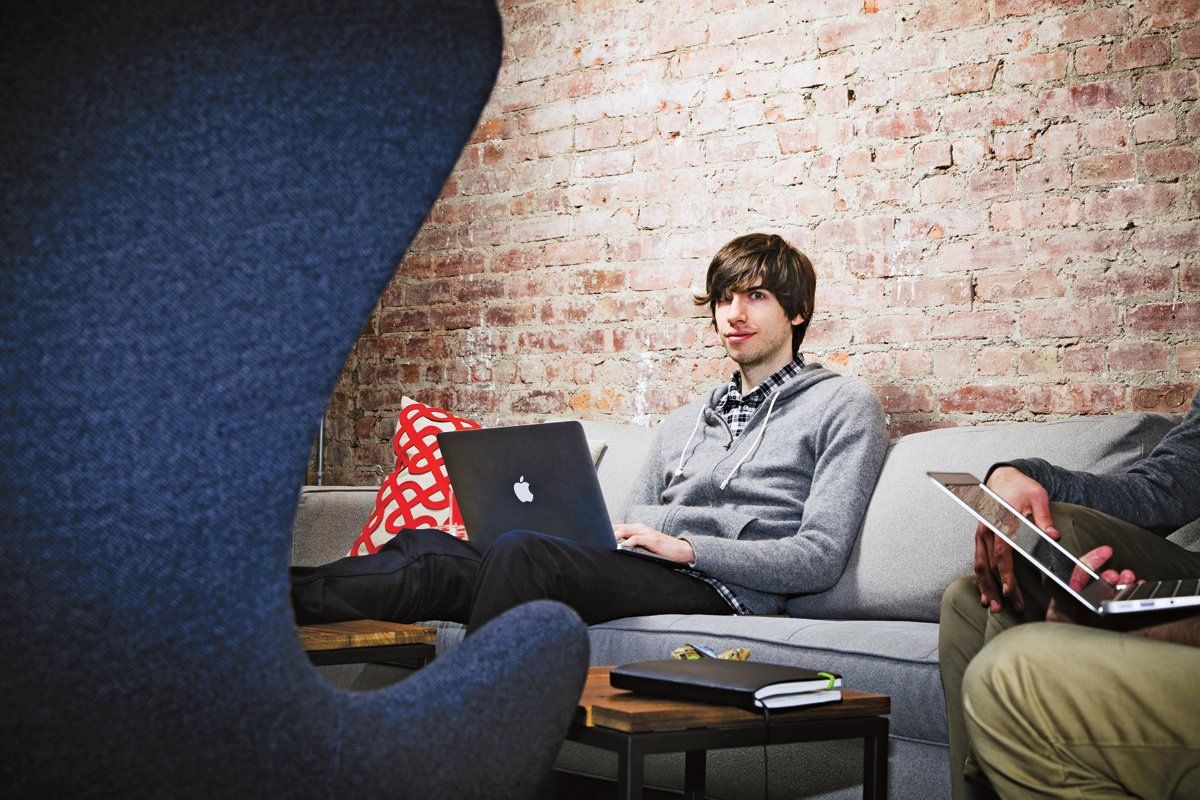 If only buzz were revenue, Tumblr would be bigger than Walmart.
The coolest people on the planet use the five-year-old blogging and social-networking site. Every time fashion photographer Terry Richardson invites a dewy supermodel to pose in her underwear, the pictures go right up on his outpost in the Tumblrverse. The Obama administration has a Tumblr, as blogs on the site are called, as does the cutest of the Jonas Brothers. When megastars Jay-Z and Beyoncé were ready to show off their newborn daughter, they bypassed news outlets and posted pictures on their blog.
What makes Tumblr appealing is a combination of ease and aesthetics. When you sign up, you create your own personal Tumblr, where you can post thoughts, images, links—just like any blog. The site also performs a social-networking function: like Twitter or Facebook, at Tumblr you follow other blogs, and they follow you. But Tumblr distinguishes itself as more of an aspirational social network, a place you go to hang out with the people you wish were your friends. Unlike Facebook and Twitter, the site's homepage is not a drab login but an artistic posture: it features a range of high-resolution artwork; one day this month, its top images were an illustration of "Spring Snow" by the late children's author Roger Duvoisin and a series of bleak landscapes by Danish photographer Per Bak Jensen; its tagline is "Follow the World's Creators."
And yes, by joining, you become one of the "world's creators" too. The site now hosts about 53 million blogs, which include teenage diary-type opining, video clips from aspiring auteurs, and many, many pictures of cats. It's an entire universe of people trying to build their personal "brands"—and it's all free.
But every kid must hit adolescence, and every successful startup must eventually try to monetize. This week is Tumblr's turn. With its costs growing rapidly, the company on May 2 will launch its first major revenue scheme, allowing some users to pay for placement on the site's main page, which could be seen by Tumblr's 110 million monthly visitors.
Many sites have tried to ease users into a new world order where not quite everything is free. Users either embrace the change or they whine and, sometimes, flee. But Tumblr's move will not just test the loyalty of its fans or the talents of its founder, 25-year-old Internet tycoon David Karp. If successful, it will provide a way for brands to connect with consumers that is more nuanced than your average Internet ad. It would also delight investors, who have poured more than $125 million into the Manhattan-based company, and provide more oomph to the New York tech community, which is growing up right alongside Tumblr.
Karp admits his company has been burning through cash to keep its growth on track. Choosing when to turn on the profit engines is never clear, but Tumblr had to do something. "We all feel the same pressure," Karp says one sunny afternoon about the feeling at the company. "The numbers are starting to get unforgiving."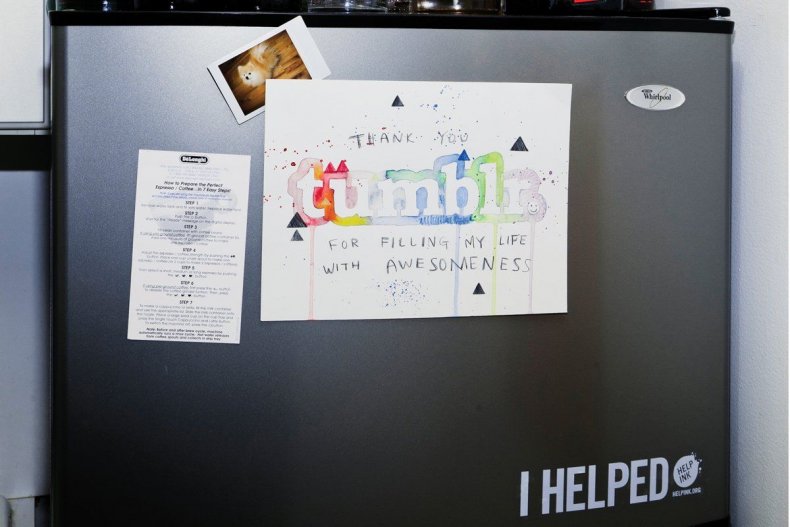 Once, around six years ago, Karp's mentor, Fred Seibert, gave him some tough love. Karp had begun working for the television and film producer after dropping out of New York's prestigious Bronx High School of Science at the age of 15. He had taught himself how to code, and his parents homeschooled him while he worked for Seibert and built Davidville, which he called "an invention company." Seibert helped him get his next job, as the chief technology officer of UrbanBaby. After Karp cashed out, in his late teens, Seibert offered some unsolicited advice. "He thought I looked like a chump because I was wearing a tie too often," Karp says. Doogie Howser, M.D., wore a tie every day; a tech boy-wonder also had to dress the part. (Karp now sticks to hooded sweatshirts and jeans.)
It was 2007 when Karp, then 19, turned his interest to blogs. Blogging was already widespread, but existing services, like WordPress, presumed a familiarity with things like HTML that many would-be bloggers didn't have. Karp wondered why no one had invented something simpler, so he did it himself. Bloggers flocked to the site, which he called Tumblr.
The company has come a long way from two employees in a tiny Manhattan office. It now occupies two floors in a loft building in Manhattan's tony Gramercy neighborhood. There is beer in the kitchen and a Ping-Pong table on the sixth floor, but compared with the Chuck E. Cheese office environment of other Internet startups, the atmosphere is relatively sedate. "These are nerds," says Tumblr VP Andrew McLaughlin, the former deputy technology chief for the Obama White House. "People like to make goofy sci-fi GIFs, not so much tank beers through a funnel."
Last fall, Tumblr took in an additional $85 million in funding and the site has hired around 90 people in the last year (up from fewer than 20 in 2011). To accommodate the more than 16 billion monthly page views—most visitors are between 18 and 35, a slight majority of them women—the site has had to increase its server capacity, its support staff, and its office size.
This kind of growth is being keenly watched by New York's Mayor Michael Bloomberg, who has sunk millions into turning his city into a haven for tech. In part on the strength of Tumblr and other homegrown hits, like FourSquare and Seamless, the New York tech scene is in boom times. Facebook opened an office in the city, and even some West Coast companies, including interactive video site Qwiki, are moving East, looking to be close to advertisers or just to have more fun. The New York companies, says Rachel Sterne, the City of New York's chief digital officer, tend to be more about content, where Silicon Valley companies are more about technology.
To help out, the city is subsidizing an engineering campus affiliated with Cornell University, and introducing other incentives to lure startups. Bloomberg, himself a onetime technology entrepreneur, has taken care to meet with Karp and fellow Web entrepreneurs to see what more the city can do. Were Tumblr to go public, it would be one of the first big tech IPOs for the city, and could transform Bloomberg's vision for a Silicon Valley in Manhattan.
Karp says there are no immediate plans for an IPO. (Tumblr board member Brad Burnham says he can imagine the possibility within five years.) And until just two weeks ago, Karp had taken a strident position against Internet ads, which he said "turn our stomach." Two weeks before his announcement, he told a reporter he considered advertising "a last resort."
Then, on April 18, Karp changed his tune. In a speech at an advertising conference in New York, he spelled out his plans to debut a revenue model for the site—and then walked offstage without taking questions. The plan essentially allows users to pay to have their blog posts appear not only on the pages of friends and followers but to the entire Tumblr community. For an array of brands that use Tumblr as a marketing tool, including IBM and Alexander McQueen, this provides an opportunity to push out their message without the stigma of formal ads.
The point is to make the paid content as unobtrusive as possible. Tumblr has spent the last year studying how companies use the site, and has hand-selected the first ones to make use of the new service. (Everyone at the company is at pains not to call it "advertising.") "We worked so freakin' hard to reduce our interface," Karp said in an interview the day after his announcement, "that to just let someone inject their nonsense bit of 'Hey, look over here!' was not something we were going to do," he said. "We want this to be the iPod, not the kitchen sink."