Tumblr's CEO on Blogging, Online Anonymity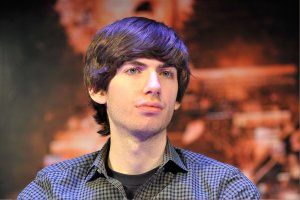 David Karp hardly has the conventional profile of a CEO. He dropped out of high school at the age of 15, heading to Tokyo to work for UrbanBaby, an online parenting site, then moved back to his native New York to launch Tumblr in 2007, when he was just 20 years old. Tumblr is a Web platform that is intended to make blogging easier, allowing users to post content in a wide range of formats. It's now the 39th most viewed site on the Internet, with 10.5 million registered users. The system's popularity has posed a few issues, causing servers to temporarily crash on Dec. 5. (Full disclosure: Mark Coatney, a former senior editor at Newsweek.com, works as Tumblr's media evangelist; his wife, Kristina Dell, is currently an editor for NEWSWEEK's education website.) Karp, 24, spoke with NEWSWEEK's Julie Halpert about how he maintains the momentum of his venture. Excerpts: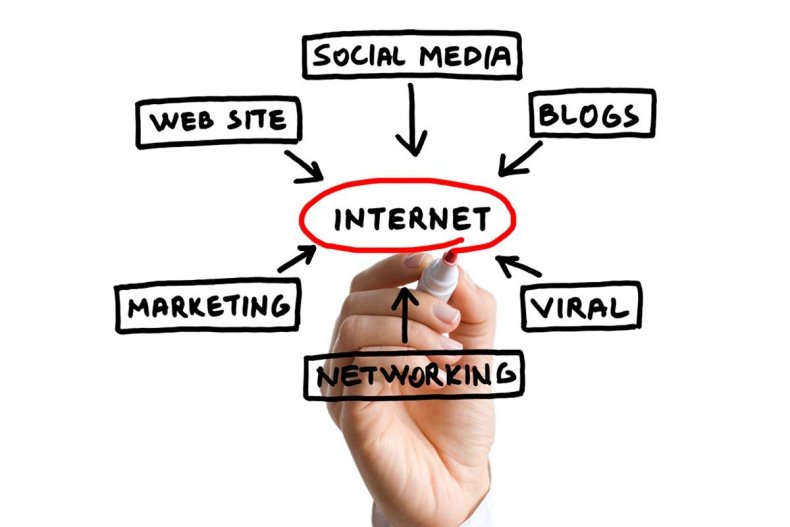 Blogging—even microblogging—isn't a new medium. What do you think separates Tumblr from other platforms?
A big piece of what makes Tumblr special is its ability to provide total freedom of expression. Unlike YouTube, which only allows you to share videos, or Flickr, which is specific for sharing photos, you can share anything on Tumblr, from photos to videos or thoughts from your bedroom. And it allows you to customize anything and launch your blog quickly and easily. That's why we've attracted the creative community. You share whatever you want. You customize how it's displayed, and that lets people create these identities they're really proud of.
What about blogging attracted you to it as a business?
I wasn't thinking it would become a business. I threw a free model out there and charged for extra features. But I realized this had the potential for many more people to use. I got excited about thoughts of turning Tumblr into a business and giving it all of my attention. I saw potential, [and] it's easy to make a business out of a great product.
What role does your age play in all of this? Is it an asset, or does it make it difficult to command respect?
It doesn't make it difficult to command any respect. I make no attempts to. My investors joke about how I'm the youngest person in the room. When I started working at 15, I was used to being dramatically younger than everybody. I think my colleagues see that I'm sincere in my excitement and enthusiasm, so they take me seriously.
So how do you think an executive successfully leads a company in a post-recession world?
As it pertains to product, the best thing for the product is to admit I am not the most capable person in every area. Because of my age and inexperience, I don't know everything, so I try and delegate more to others in the company. The first thing I gave up was design. I realized there were faster, better, more talented designers. I make it clear that I will help steer this as best I can, but my default reaction is to defer to the team. I seek help constantly to figure out what I need to be doing here.
What do you see as the biggest challenges facing your industry?
What's unique to us is that we didn't really set out to be anything like a social network, and yet we have a publishing platform which turned into a content network, and then tight communities emerged. Now we have aspects of a social network. So here we have an opportunity that I hadn't planned for. And there is no business model that will accurately guide it forward. You have to stay on your toes and be very dynamic. To be able to keep your vision a step ahead of the product is an incredibly hard thing. It's the biggest challenge I deal with on a regular basis.
Technology is obviously reshaping everything. In your case, how do you see the Internet's evolution affecting the work you do?
The thing I'm most excited about that will be the single most dramatic change to the Internet is we're going to start seeing the reduction of anonymity on the Web. Anonymity to me is one of the most destructive forces. [That's why] a big part of Tumblr is hugely empowering—the notion that you're creating something online you're proud of, and I can't drive by your blog and leave you something nasty. We're in just the right position. Nowhere on the Web can you create an identity you're proud of like on Tumblr, so we plan to take advantage of that shift.
Every company has its ups and downs. How do you address failure, in whatever form, when it occurs?
We're happy to cut out features of our service. Tumblr's employees have very little ego. We look at what we've done and say, "Does it work, or is there something different we can do here?" We're never afraid to eliminate a feature that doesn't feel right.
With a continued push toward more ecofriendly practices, how does your company find a balance between being good to the environment and running your business well?
Our carbon footprint is low, since we're a smaller operation. We consume one 30th of what Google does. We also make sure we have great efficiency in our infrastructure. Our equipment is newer, so it's more efficient than what Amazon and Google are running today.
We talked to Edelman's CEO for this series. He was wondering what's next for your shop?
What I'm most excited about is having the opportunity to build products for hundreds of millions of people. I also hope to expand, from 20 [employees] to 60 by the end of next year. I have no idea where we'll wind up. Ten years from now, I might leverage Tumblr into a crazy new media product, perhaps only loosely related to Tumblr, but that expands into new categories, in the way that Apple does.
We're talking to the CEO of McAfee in an upcoming interview. Is there anything you would want to ask him?
What do they see themselves defending [us from] five years from now? It was viruses, then firewalls to protect from hackers. What in technology do they see themselves being a bodyguard for? What are the emerging threats?