Trump to Meet With Network News Anchors in Off-The-Record Lunch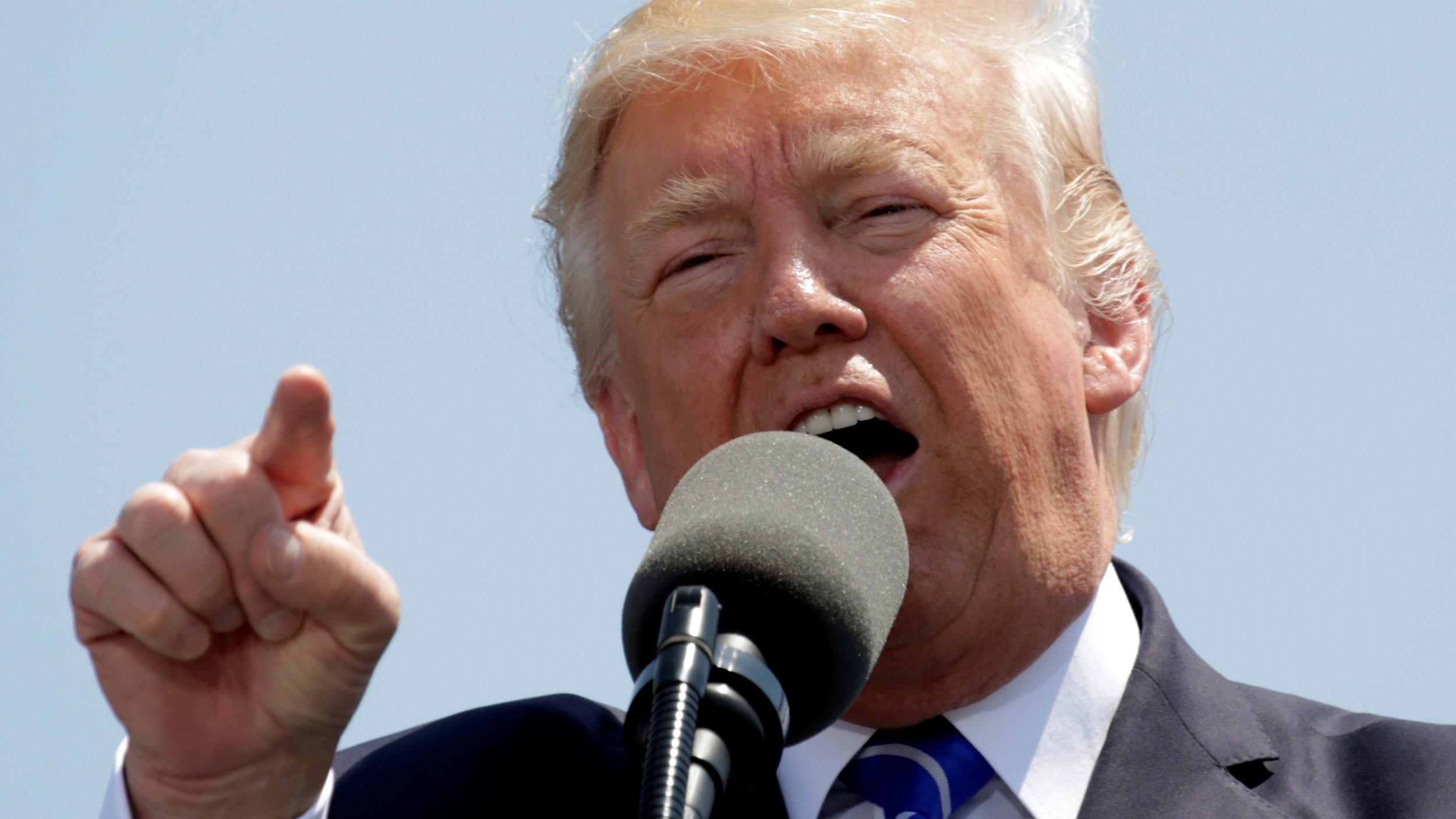 President Donald Trump is scheduled to hold an off-the-record lunch meeting with network television news anchors Thursday following a tumultuous week of coverage for the White House.
Two White House sources confirmed the plans to Politico saying the lunch was expected to cover Trump's upcoming foreign trips to the Middle East and Europe, his first as president.
The meeting is expected to be smaller in scale than similar off-the-record events the president has held in the past. In February, prior to addressing Congress, Trump met with a group of anchors from cable, broadcast and Hispanic news networks. In December 2016 he hosted journalists at his Mar-a-Lago resort in Florida.
Read More: Trump suggests imprisoning journalists over leaks, Comey memo alleges
Newsweek subscription offers >
According to Politico, anchor Scott Pelly for CBS is moving his evening news show from New York to Washington because of the lunch.
In the past nine days, the Trump administration has struggled to overcome controversy following the president's firing of former FBI Director James Comey.
Trump yesterday lashed out at the media while speaking at a U.S. Coast Guard Academy in New London Connecticut alleging that no politician in history had ever been treated as unfairly as him.
"Over the course of your life, you will find that things are not always fair," Trump said at the commencement address.
Newsweek subscription offers >
"You'll find that things happen to you that you don't deserve and that are not always warranted, but you have to put your head down and fight, fight, fight."
"Look at the way I've been treated lately, especially by the media. No politician in history...has been treated worse or more unfairly," he said.
Following Comey's sacking, on Wednesday the New York Times reported Trump attempted to persuade former FBI Director James Comey to drop a federal investigation into former national security adviser Michael Flynn and Russia, citing a memo Comey wrote.
The White House denied Comey's version of events, saying in a statement the president had never asked Mr. Comey or anyone else to end any investigation, including any investigation involving Flynn.
Trump to Meet With Network News Anchors in Off-The-Record Lunch | U.S.