Tunisia Kills ISIS Chief Planning Ramadan Attacks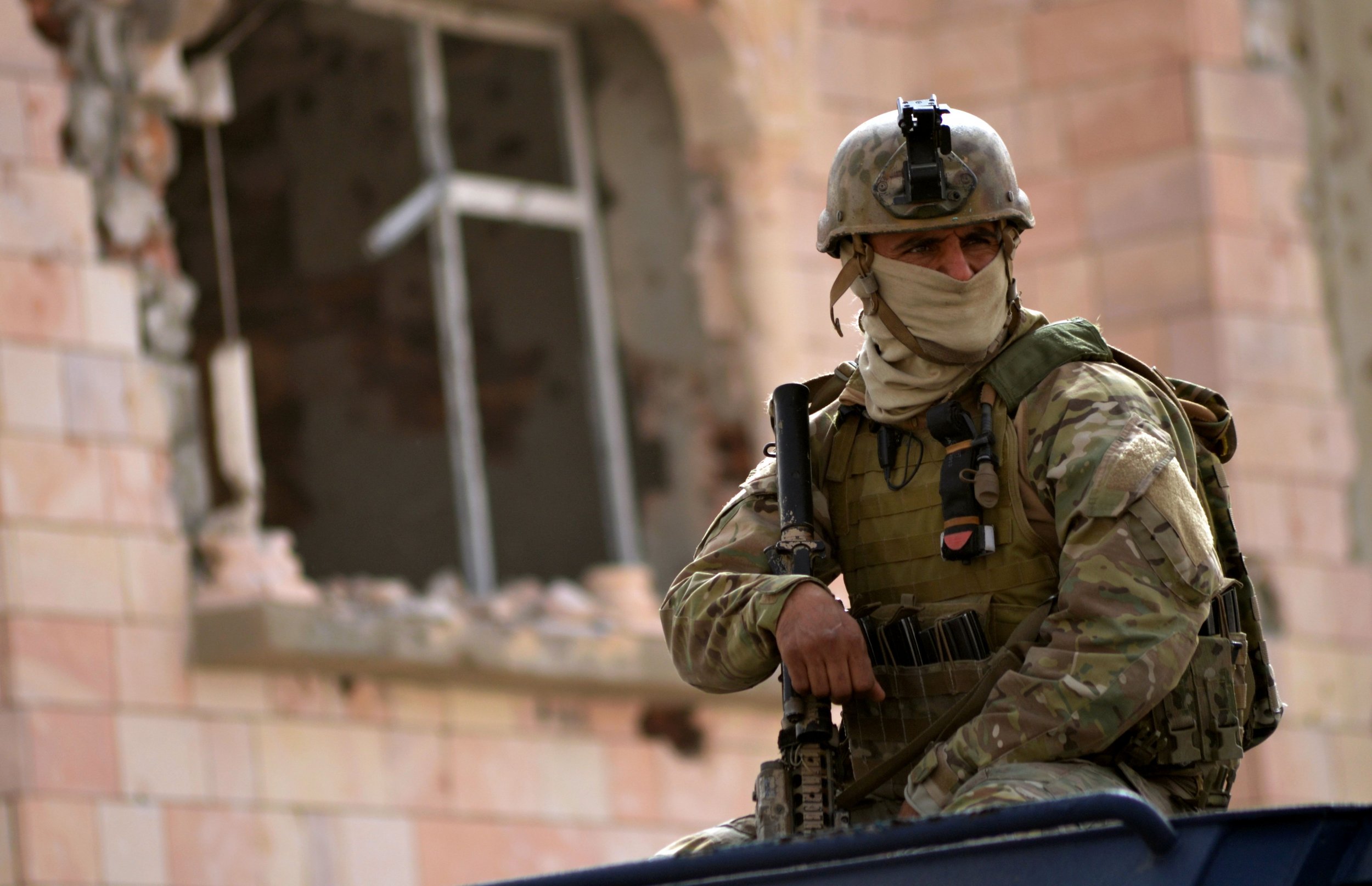 Tunisian security forces killed a senior leader of the Islamic State militant group (ISIS) on Sunday. They believed he was plotting attacks on the country during the Islamic holy month of Ramadan.
The Interior Ministry announced his death Monday, describing him as "dangerous," but did not identify the leader. Sofiene Sliti, a spokesperson for the Justice Ministry, told Tunisia's Shems FM radio the leader was a Tunisian national named Houssem Tlithi, AFP news agency reports.
The country's National Guard killed him Sunday night, wounding another jihadi and seizing materials for a suicide bomb and an assault rifle that the Interior Ministry said he was planning to use in "terrorist" assaults in the next four weeks.
The ministry said the ISIS leader had been a fugitive since 2014, and was hiding in the Mount Salloum region near Mount Chambi. He had eleven arrests warrants against him on suspicion of involvement in "terrorist operations."
The Jebel Chaambi area is a jihadi enclave on the lawless Algerian-Tunisian border where other violent Islamist groups such as the Al-Qaeda-linked Uqba ibn Nafi Brigade and Ansar al-Sharia find safe haven.
While it is unclear if the suspect had fought in Iraq and Syria, Tunisian authorities have long worried about returning jihadis who have traveled to fight abroad for radical Islamist groups. In March 2016, Tunisian ISIS fighters crossed the country's shared border with Libya to launch an attempt to overtake the border town of Ben Guerdane, killing 12 soldiers and police officers in the process.
The revelation of the ISIS leader's plans for Ramadan come just three days into the celebration, after the group called for an "all-out war" on the West during the holy month. In an audio message circulated on encrypted messaging app Telegram on Friday, an ISIS member directs the latest propaganda message to the group's "soldiers."
It goes on to demand attacks on Western "homes, their markets, their roads and their forums." It said the "targeting of civilians is beloved to us and the most effective...may you get great reward in Ramadan."
Read more: As ISIS flees Sirte in Libya, Tunisia faces greater threat from returning jihadis
Tunisia is the Arab Spring's lone success story, with a democratically-elected government. But a series of ISIS-claimed attacks have blighted the country's economy. The government's inability to address these sources of instability has allowed ISIS to maintain a presence in the country. Since November 2015, the country has been under a state of emergency following an ISIS-claimed suicide bombing on a bus carrying presidential guards that killed 12 in Tunis.
The tourism industry, which accounts for 8 percent of Tunisia's gross domestic product, suffered severe losses after two attacks in 2015—one at the Bardo museum in Tunis, the second a massacre in the coastal city of Sousse, which both targeted foreign tourists.
More than 4,000 Tunisians have traveled to Iraq and Syria to fight for extremist groups, making Tunisia the world's largest source of foreign fighters in the conflict. Government numbers from December 2015 indicated that 700 of them had returned—a number that has likely grown as ISIS continues to lose territory in both countries.