Tunisia: Hamas Drone Expert Has Been Assassinated By 'Foreign Elements'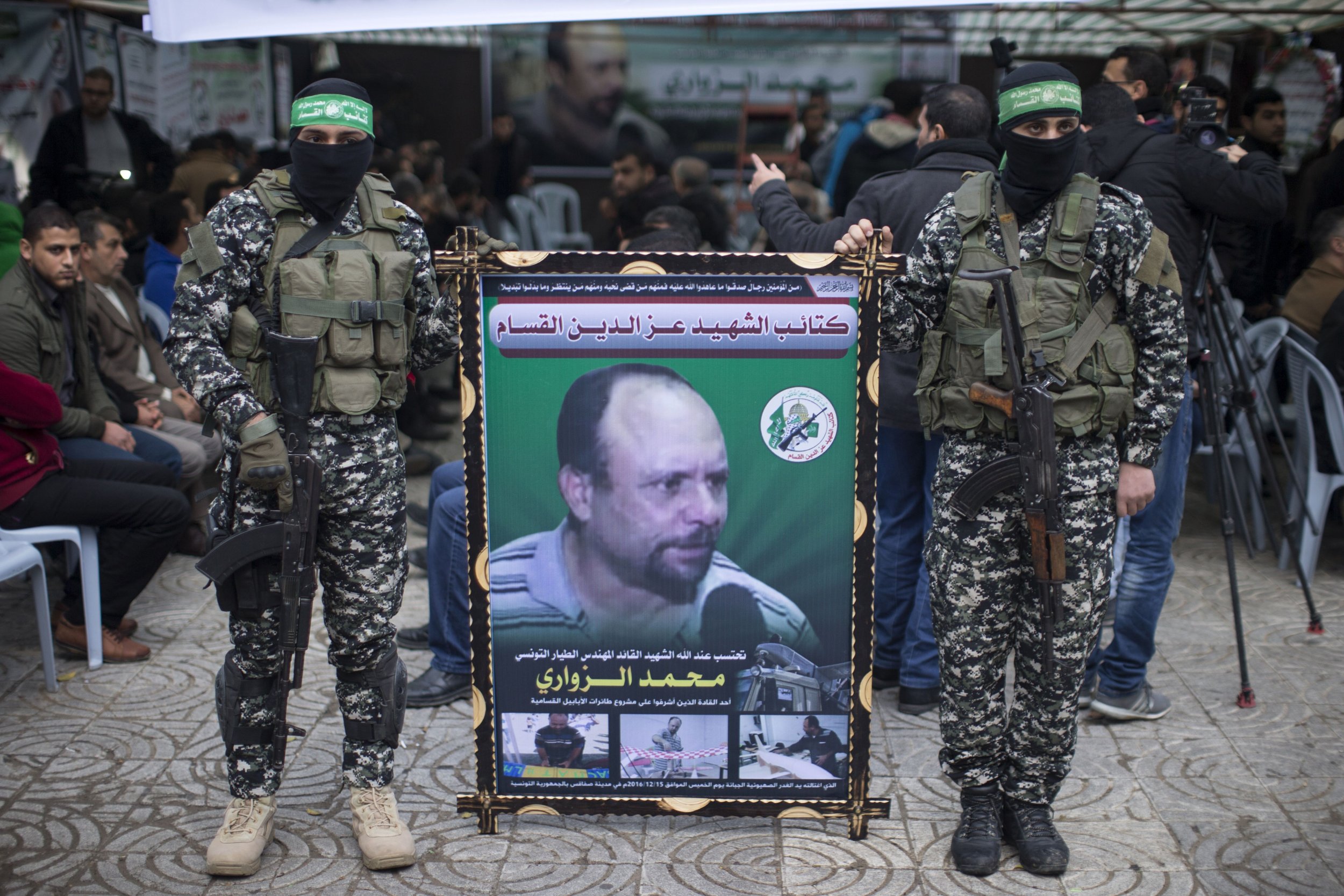 Tunisia said on Sunday that "foreign elements" were behind the assassination of a Hamas-linked engineer in the country's second city of Sfax, after the Palestinian militant group blamed Israel for his death.
Unidentified assailants shot and killed Mohamed Zaouari, 49, while he sat in his car outside his home on Thursday. Tunisian authorities discovered four rental cars, two handguns and silencers at the scene of the murder, the interior ministry said.
"The investigations concerning the assassination of Tunisian citizen Mohamed Zaouari and the latest findings have proven that foreign elements were involved," the government said in a Facebook post.
But the government did not identify any foreign party as being directly responsible for Zaouari's death, only saying that it was "determined to protect all Tunisian citizens and to pursue those guilty of carrying out assassination inside and outside" of the North African state.
Mourad Tourki, a Tunisian judicial spokesperson from Sfax, said authorities had arrested eight Tunisian nationals in connection with the case.
Hamas' armed wing, the Qassam Brigades, which has fought three wars with Israel since 2008 and does not recognize its existence, blamed the country for the death of a man it said had been a drone expert for the group for a decade. The group promised retribution for his murder. It regularly targets Israel in rocket attacks and cross-border assaults from its tunnel network in the Gaza Strip, forcing an Israeli response of air raids or cross-border fire.
"Qassam Brigades mourns the martyr of Palestine, martyr of the Arab and Muslim nation, the Qassam leader, engineer and pilot Mohamed Zaouari, who was assassinated by Zionist treacherous hands on Thursday in Sfax," a statement posted on the group's website said.
"The enemy must know the blood of the leader Zaouari will not go in vain," the statement added.
Israel has not officially commented on Zaouari's death but Minister in the Prime Minister's Office Tzachi Hanegbi told Israel's Channel One television station that he hopes "this issue will not be ascribed to us, that it is not connected to us."
No evidence at present points to Israeli involvement in his murder, but Israel's foreign secret service, known as the Mossad, have been suspected of previous assassinations of Hamas operatives outside of the Gaza Strip, such as the killing of Mahmoud al-Mahbouh in Dubai in 2010. Israel has never commented on his killing.