Tunisia Prevented 'Major' Islamist Attack on Politicians and Hotels This Month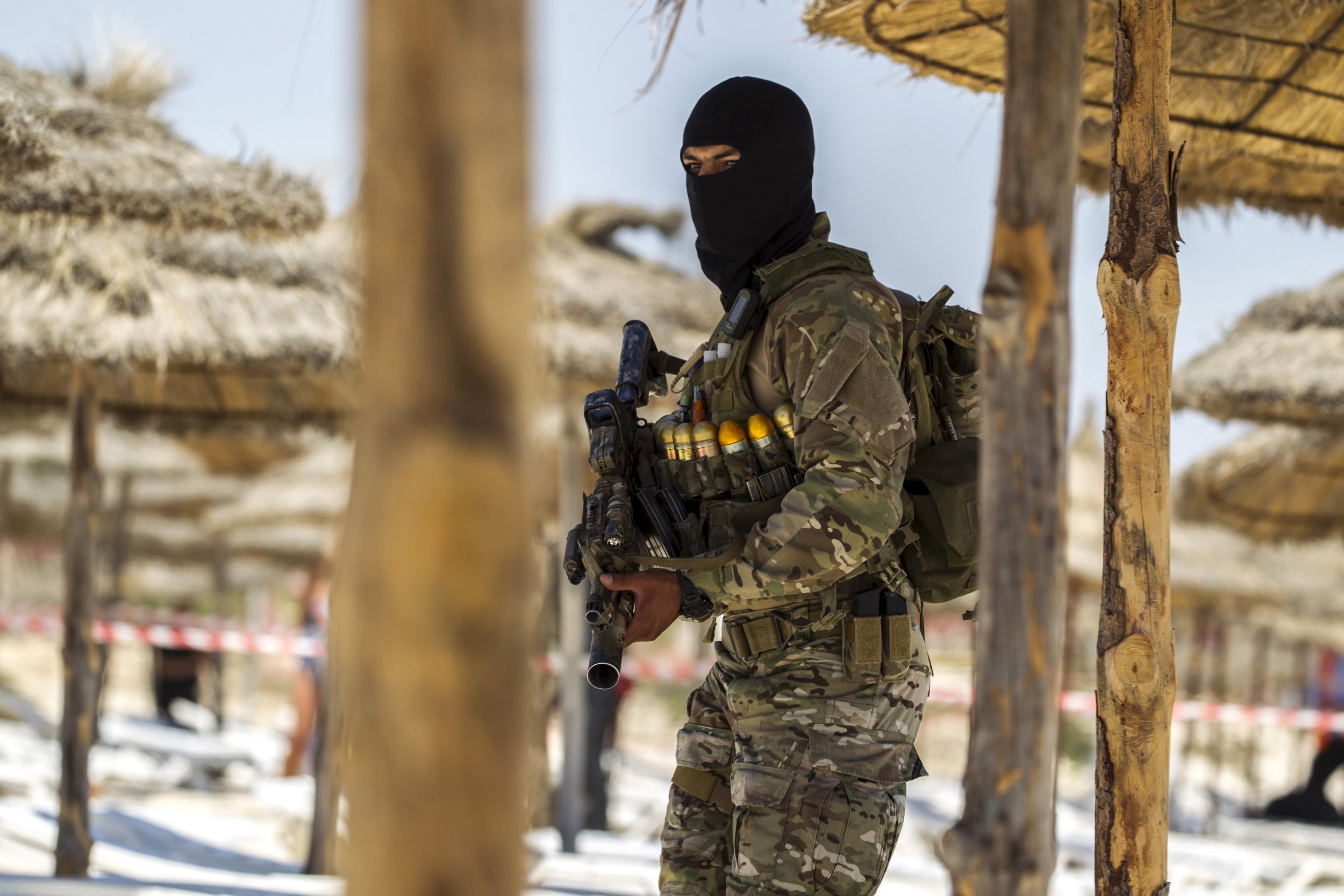 Tunisia has dismantled an Islamist sleeper cell and prevented a "major" attack on hotels and security forces that was plotted to take place this month, a top security minister said on Tuesday.
The country's Interior Ministry security chief Rafik Chelli said that the militants had planned an assault on hotels and police stations just months after the Sousse beach massacre that left 38 people dead. Tunisian police arrested 17 members of the cell in connection with the plot.
"We have foiled a major attack this month that the terrorist cell was preparing against vital installations, hotels, security centres and against politicians to bring chaos to the country," said Chelli, according to Reuters.
He said that a number of those arrested had been trained in Syria and Libya, which neighbours Tunisia, and had been awaiting orders to activate the attack. Tunisian authorities discovered automatic weapons, explosives and a bomb belt in the counter-terror operation.
The gunmen who attacked a hotel and tourist beach in Sousse in June—the deadliest attack in Tunisian history—and those who killed 21 tourists at the national Bardo Museum in Tunis in March had also travelled to Syria to train at militant camps, according to Reuters.
The number of Tunisians who have travelled to join radical extremist groups in Iraq and Syria is higher than any other country, with as many as 3,000 making the journey, according to figures released by the U.K.-based International Centre for the Study of Radicalisation and Political Violence (ICSR) in January.
Many Tunisian jihadis have returned to the North African country from radical groups in Syria, Iraq and Libya in what Tunisian officials have said constitutes a major threat to the country's national security.
The lawless Jebel Chaambi area, in the shadow of the Chaambi mountains in western Tunisia, has become a hotbed of jihadi activity and a base for militants planning attacks on more developed coastal cities such as Sousse and Monastir in recent years.