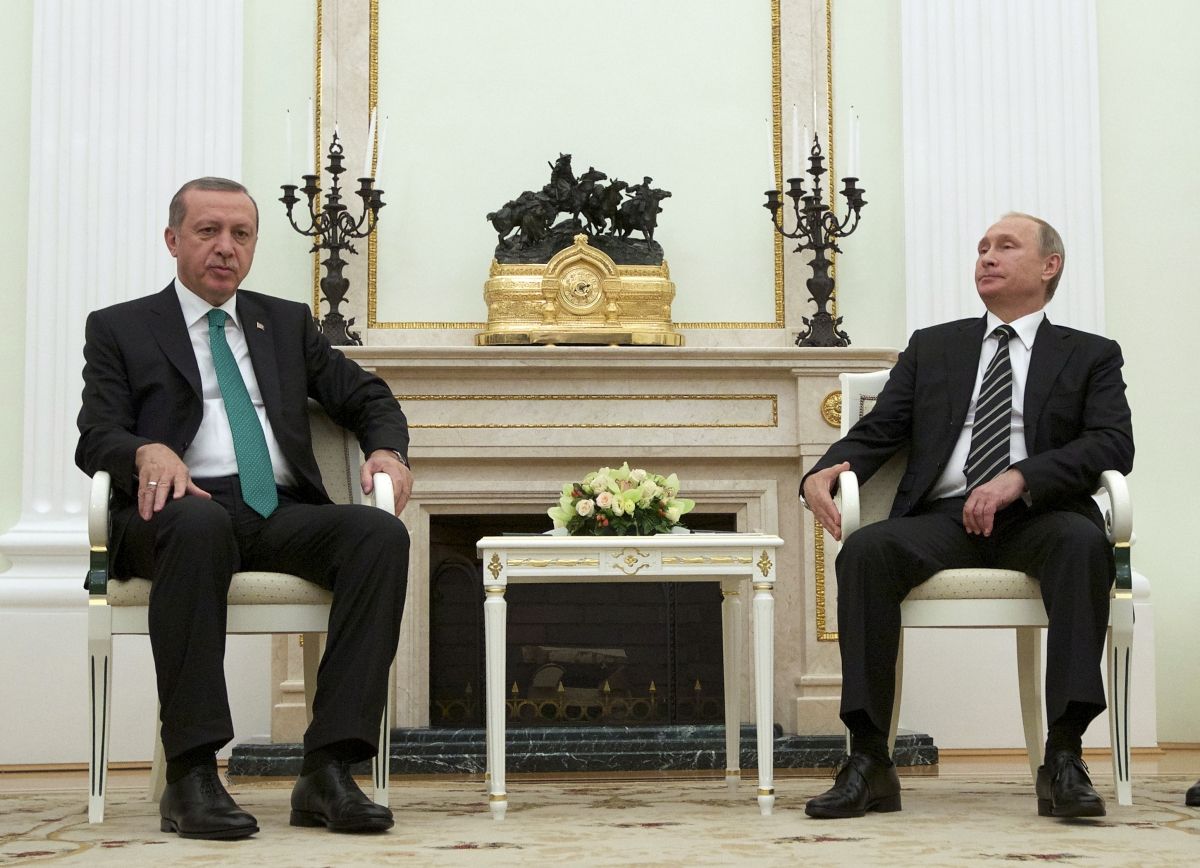 Turkey has summoned Moscow's ambassador after accusing Russia of violating Turkish airspace near the Syrian border on Saturday.
Turkey's air force scrambled two F-16 jets to intercept the Russian warplane just south of the Yaylada/Hatay region, the Turkish Foreign Ministry said in a statement posted on their website.
"The Russian aircraft exited Turkish airspace into Syria after it was intercepted by two F-16s from the Turkish Air Force, which were conducting patrols in the region," the statement reads.
The acting undersecretary of the ministry "strongly protested this violation" to the Russian ambassador, and demanded that "any such violation not be repeated, otherwise, the Russian Federation will be responsible for any undesired incident that may occur." The Russian Foreign Ministry was not immediately available for comment on the incident.
The Turkish Foreign Minister Feridun Sinirlioglu called upon his Russian counterpart, Sergei Lavrov, to make clear the incident would not happen again, and held telephone calls with foreign ministers of NATO allies France, Italy, the U.S. and U.K. to evaluate the situation, the statement says.
Russia launched airstrikes last week against forces opposed to the Syrian president, Bashar al-Assad. Assad has given his consent to Russian airstrikes on territories controlled by rebels fighting against the Syrian government, claiming in an interview broadcast on Iranian television that the whole region could be destroyed without Russian intervention. He also accused the West of fueling terrorism with their airstrikes.
Russia's campaign in Syria brings the total number of countries that have bombed Syrian territory in 2015 to 13. The Independent reports that British air strikes on ISIS fighters in Syria are expected "within weeks," after the defence secretary Michael Fallon told the Conservative Party conference that it should not be left to other countries to keep British citizens safe.
"This is no time for Britain to retreat from the world, to let terror triumph, or to put our people in peril," Fallon said.