Turkey Accuses Twitter, YouTube of 'Spreading Terrorist Propaganda'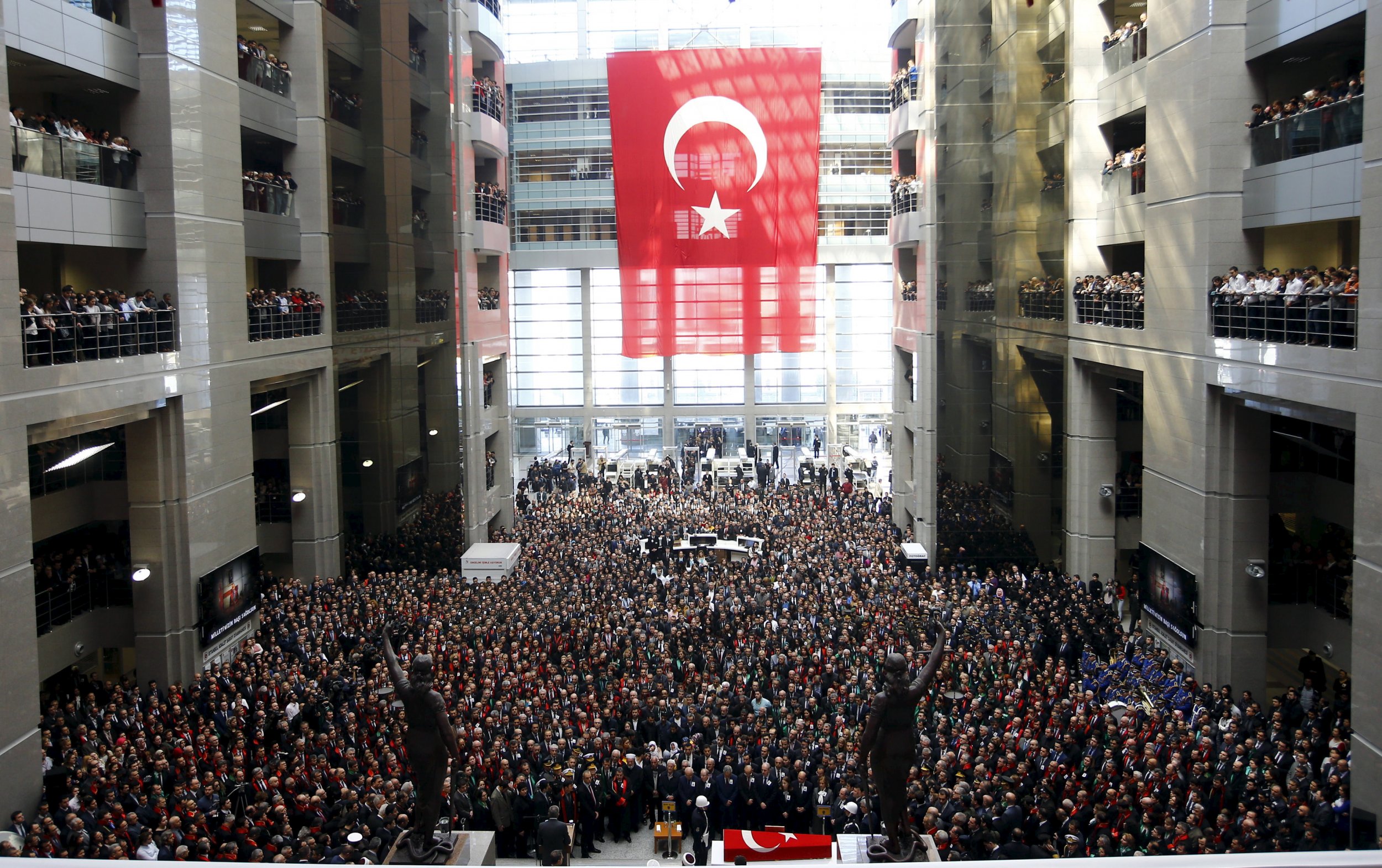 The social media websites Twitter and YouTube were banned in Turkey by a court order on Monday, in an effort to block the circulation of photographs of prosecutor Mehmet Selim Kiraz. He was involved in a hostage situation last week and his captors had posted on social media sites photographs of him being held at gunpoint before he was killed.
Following the ban, #TwitterisblockedinTurkey became one of the top trending topics worldwide on Twitter. Some of its users criticized Turkey for the ban:
A spokesman for the country's president said social media sites that hosted the photographs acted "as if they were spreading terrorist propaganda."
"We are aware of reports of interruption of our service in Turkey, and we are working to restore access for our users as soon as possible," Twitter said in a statement Monday. Twitter intends to appeal the Turkish court order.
Another social media site, Facebook, is cooperating with the court order and wasn't banned, but it also plans to appeal.
Turkish officials have said they will reopen access to Twitter as soon as the offending images are removed. "Twitter has agreed to shut down accounts and remove images relating to last week's hostage-taking. The website will reopen to access very shortly," an unnamed Turkish official told Reuters.
At press time, the photographs of Kiraz being held hostage were still available on Twitter. Of course, even if they are all removed, users could tweet the photo after the ban is lifted.
YouTube remains blocked in Turkey, though Reuters reports its parent company, Google, plans to restore access soon. Google, meanwhile, was not blocked as a result of the court order, though a quick Google Image search shows the photograph of Kiraz in captivity numerous times.
Turkey has a history of blocking social media, having blocked both Twitter and YouTube last year. Of 376 total content-removal requests via court order Twitter received in the second half of 2014, Turkey sent 328, or 87 percent. Twitter filed legal objections to 70 percent of the requests, but prevailed only about five percent of the time.