Turkey Angered by Russian Serviceman Brandishing Rocket Launcher on Ship Through Istanbul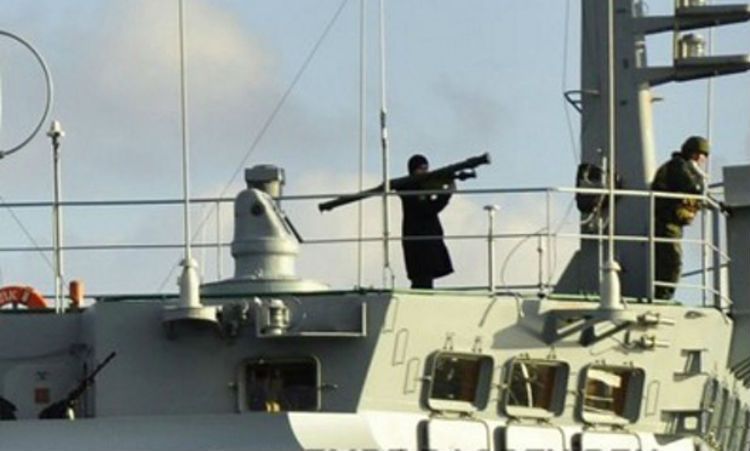 Turkey's Foreign Minister accused Russia of a "provocation" on Sunday, after a serviceman on the deck of a Russian vessel passing through the Bosphorus Strait was pictured in the Turkish press holding a rocket launcher on his shoulder.
It comes at a time when Russia and Turkey's diplomatic relations have sunk to their lowest point in recent memory following the downing of a Russian jet near the Syrian border. Ankara says the plane continued to violate Turkish airspace after repeated warnings, a claim that Moscow denies. The diplomatic fallout has seen Russian President Vladimir Putin's government place a number of economic sanctions on Turkey.
Sunday's incident took place as the Russian ship Caesar Kunikov made its way through Istanbul's waters. The soldier was pictured holding what appears to be a ground-to-air missile launcher in a shooting position, in images published in the Turkish media, causing a furious reaction from Turkey's top diplomat Mevlut Cavusoglu.
"For a Russian soldier to display a rocket launcher or something similar while passing on a Russian warship is a provocation. If we perceive a threatening situation, we will give the necessary response," he told reporters in the Turkish city of Antalya, according to Turkish daily Hurriyet.
"The Russian warplanes' violation of our airspace and the passing of the Russian warships through the Bosphorus are two very different things," he added. "The passages should be made in accordance with the international agreements, whether it is a Russian ship or of another nationality, the rules have long been determined."
Cavusoglu was referring to the Montreux Convention, an agreement signed in 1936 that permits vessels free transit through the Bosphorus Straits and the Dardanelles during peacetime. The Bosphorus Strait, which passes through Turkey's largest city, is the only access point for Russian vessels to reach the Mediterranean Sea and the world's oceans.