Turkey Arrest Warrants Target Foes of Erdogan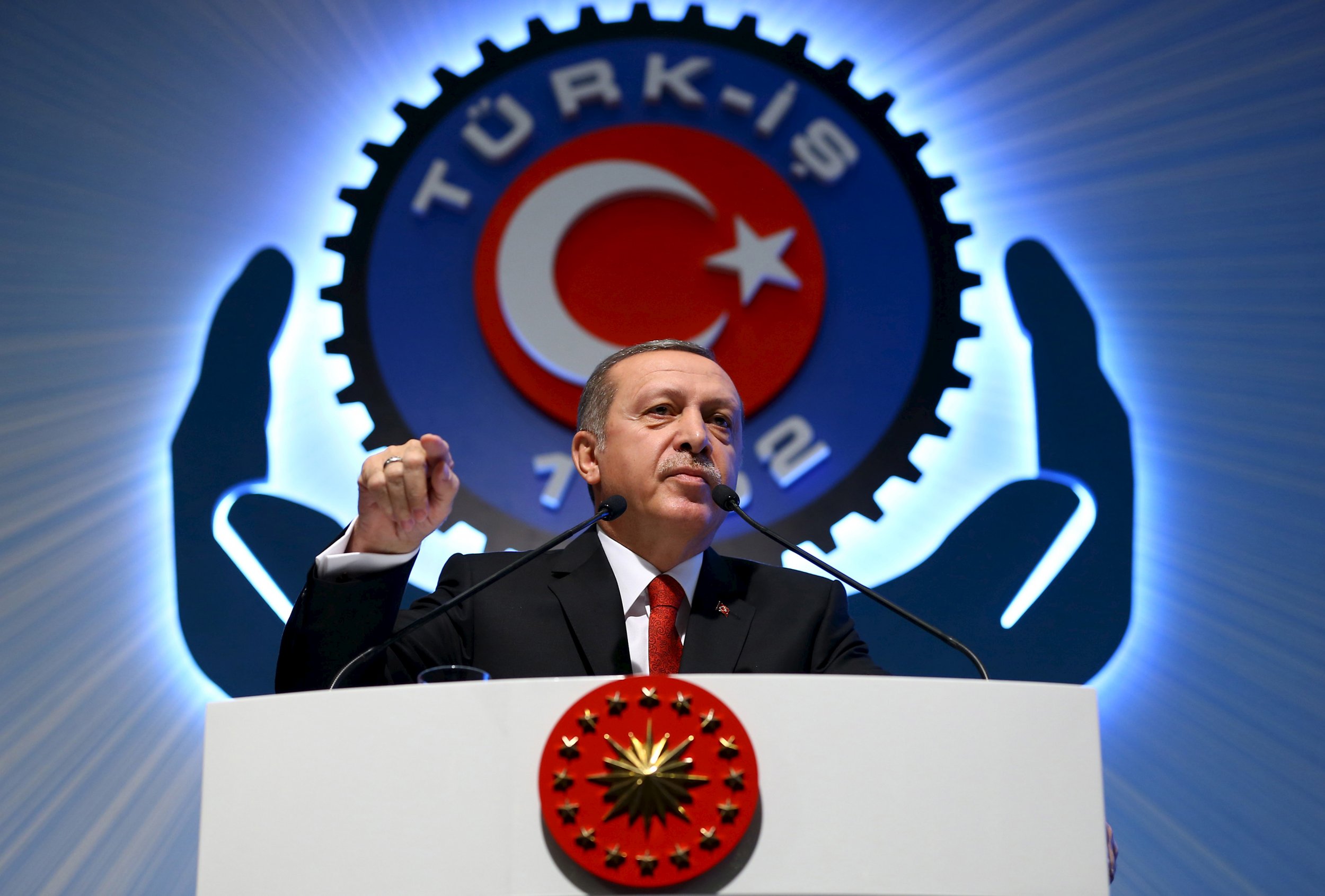 ANKARA (Reuters) - Turkey issued arrest warrants for U.S.-based cleric Fethullah Gulen and 66 others on Friday, state-run Anadolu Agency said, pressing President Tayyip Erdogan's campaign to root out the influence of a former ally he accuses of trying to topple him.
A former ruling AK Party deputy was among five people held in operations across Turkey targeting the "parallel state" Erdogan accuses his former ally of secretly creating in police, judiciary and politics. The suspects all face accusations linked to association with a terrorist group.
The former ally, Ilhan Isbilen, resigned from the AK Party after a corruption investigation that touched Erdogan's inner circle in 2013. The investigation was the final straw that broke relations with Gulen.
Erdogan has since moved to purge the police and judiciary of what he sees as a network of conspirators and terrorists at home and abroad.
Forty-three of those 67 sought by the police were abroad, local media reported.
Other suspects included the former editor-in-chief of the newspaper Daily Zaman, Ekrem Dumanli, the chief executive of the Koza Ipek group, Akın Ipek, and the president of Istanbul's Fatih University.
The arrest warrant for Gulen is not the first issued against him in Turkey. There appears little likelihood the United States would extradite him from the state of Pennsylvania, where he has lived and worked with followers since March 1999.
Earlier this week, lawyers hired by the Turkish government filed a civil suit against Gulen in a U.S. court alleging human rights abuses, in the first such action against the U.S.-based cleric outside Turkey.
Turkey has also moved to curb the activity of a large network of schools run by Gulen in Turkey and overseas.