Turkey Arrests 12 Academics For Publicly Opposing Anti-Kurdish Operations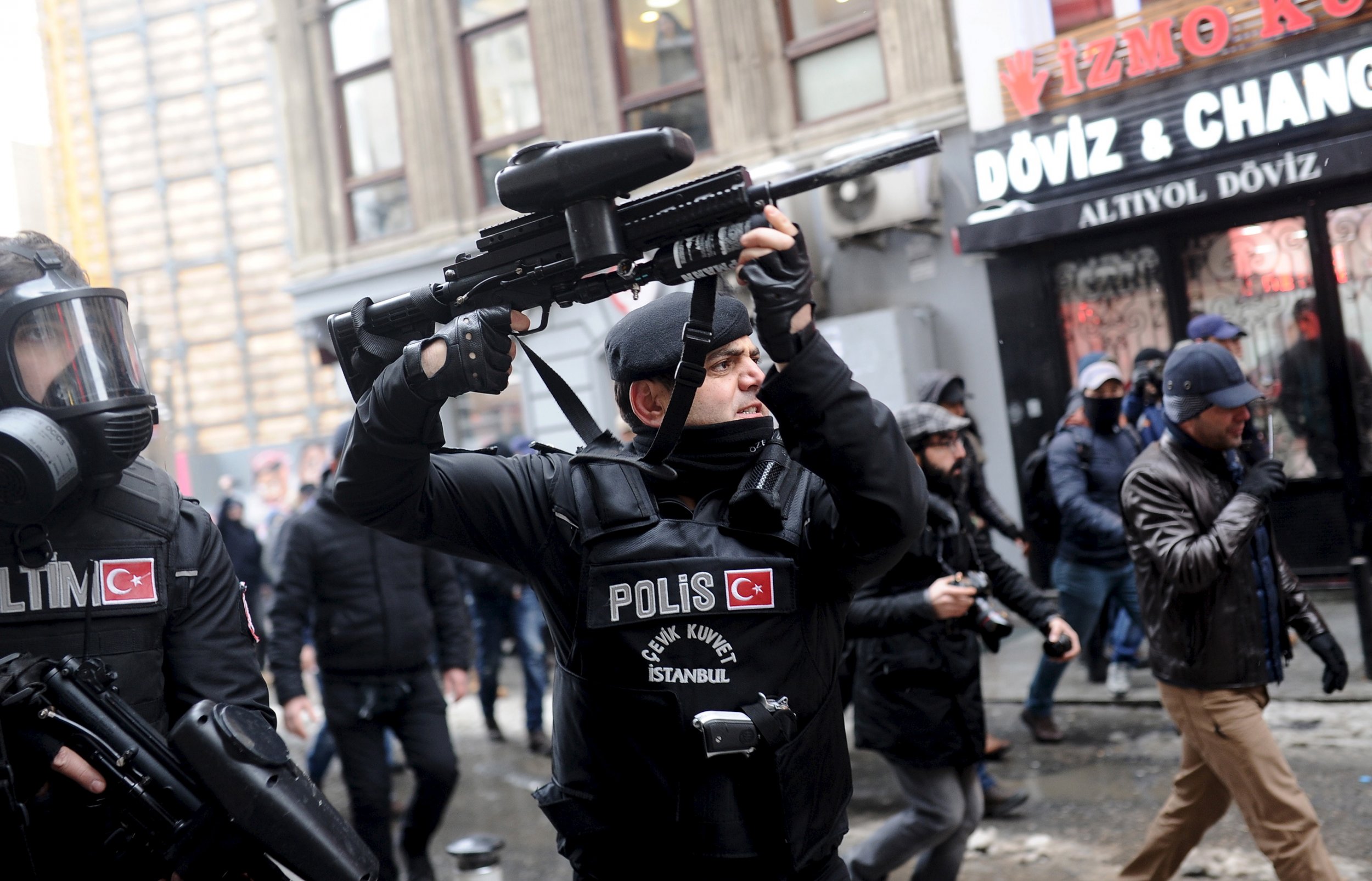 Turkish police arrested 12 academics on Friday, after they signed a declaration that opposed the country's military operations against Kurdish rebels in southeastern Turkey, according to state media.
Over 1,200 academics from 90 universities in the country as well as foreign academics such as Noam Chomsky and Slavoj Zizek, naming themselves as "Academicians for Peace," signed the petition last week, demanding an end to deadly clashes in southeastern Turkey since a fragile two-year ceasefire between the Turkish government and Kurdish rebels collapsed last July.
The detained academics are lecturers at Kocaeli University in northwestern Turkey and police are in the process of completing the paperwork for the arrest of nine other academics, the Anadolu news agency reported.
The possible charges that could be brought against the academics are insulting the state and participating in "terrorist propaganda," according to the Associated Press. If found guilty, the academics could face up to five years in prison.
The petition, entitled "We won't be a party to this crime," called for Turkey to "abandon its deliberate massacre and deportation of Kurdish and other peoples in the region."
In reaction to the declaration, President Recep Tayyip Erdogan called on the country's justice system to move against the "treachery," calling the academics the "fifth columns" of interfering foreign nations. All 1,228 Turkish signatories were subsequently placed under investigation.
"We are ready to tell them what is happening in the southeast," he said. "They should see with their eyes whether the problem is a violation by the state or the hijacking of our citizens' rights and freedoms by the terrorist organization."
Kurdish rebels, linked to the outlawed Kurdistan Workers' Party (PKK), have waged a three-decade insurgency against the Turkish government, with the conflict killing tens of thousands since 1984. The PKK is designated an extremist organization by Turkey, the EU and the U.S.