Turkey Bans LGBT Activism In Capital City Ankara, Citing 'Public Security' And 'Sensitivities'
Turkey has banned all forms of public LGBT activism in its capital city of Ankara — because it said such demonstrations are a threat to "public security" and "public sensitivities."
The governor's office in Ankara issued the sweeping ban Sunday, announcing an immediate beginning to an indefinite hold on LGBT events, performances, discussions and interviews. This came only days after the city abruptly stopped a scheduled gay German film festival, citing "public safety and terrorism risks."
A statement from the office seemed to suggest the ban was for LGBT citizens' own good, as the government claimed gay rights events could evoke dangerous protests or cultural clashes.
"A part of society with different qualities in terms of social class, race, religion, sect, or region could therefore explicitly incite another part to grudges and enmity, posing an open and imminent danger in terms of public safety," the statement said.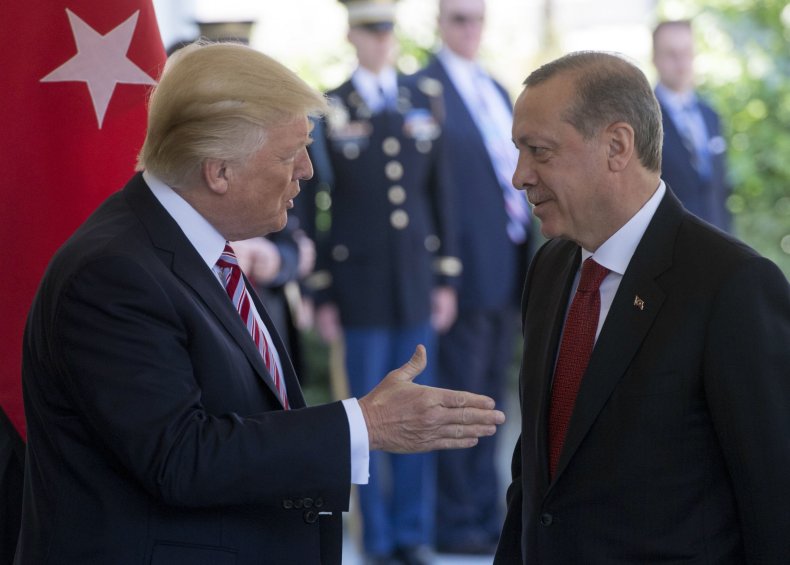 The office, though, did not cite any specific threats or incidents supporting its decision.
Turkey is one of few Muslim nations in the world where homosexuality is not illegal. But gay pride parades have been banned for three years and the country has made little attempt to stop blatant homophobia, especially in light of President Recep Tayyip Erdoğan's fierce crackdown on opposition. Since a referendum earlier this year gave Erdoğan unprecedented control over the federal government, he has been restricting free speech in protests and on social media, and using police to rough up demonstrators.
Human rights groups worldwide have condemned Erdoğan's strongman rule and accused him of turning Turkey into an authoritarian nation. The LGBT ban was announced as the European Union said it will withhold more than $175 euros intended for Turkey as punishment for the country's "deteriorating situation in relation to democracy, rule of law and human rights."