Turkey Calls On Russia For Joint Action Against ISIS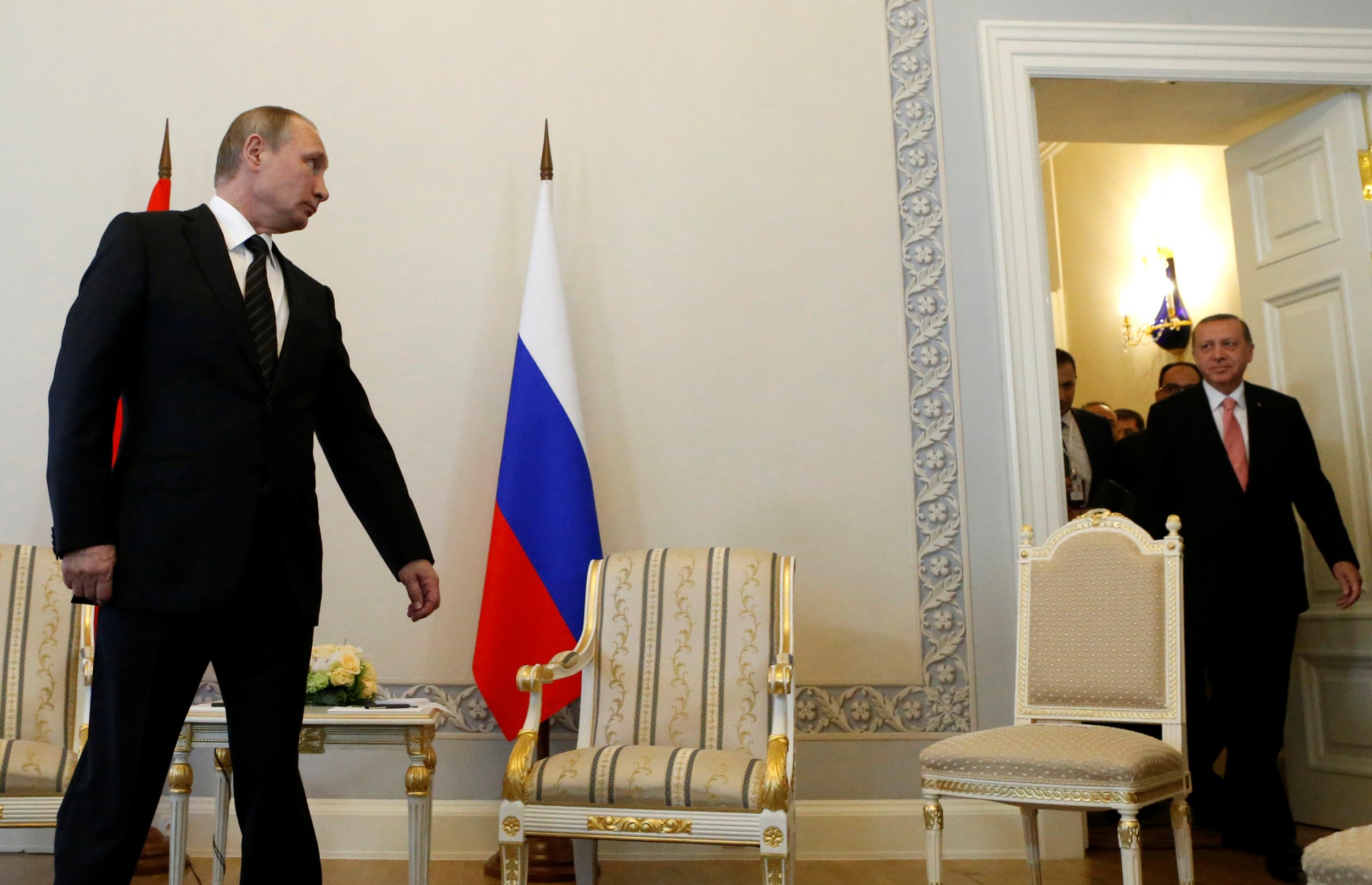 Turkey is calling on Russia to join forces in airstrikes against the Islamic State militant group (ISIS), Turkish Foreign Minister Mevlut Cavusoglu has said, AFP reported.
Turkey is performing what appears to be a dramatic U-turn, since it shot down a Russian military jet for allegedly invading its airspace for a matter of seconds in November 2015. The incident caused a diplomatic fallout between Russia and Turkey, with Moscow imposing sanctions on Turkey and stopping chartered flights.
Despite defending the decision at first, Turkish President Recep Tayyip Erdogan apologized for the downing in June and called on his "friend" Russian President Vladimir Putin to reset relations at a meeting earlier this week.
After Putin and Erdogan's meeting, Cavusoglu told Turkish channel NTV that Russia and Turkey were discussing joint security plans.
"We will discuss all the details," he said. "We have always called on Russia to carry out anti-Daesh (ISIS) operations together," he added, though made no mention of the fact that Turkey has previously condemned Russian airstrikes as "a war crime."
Turkey is a member of NATO and one of the main supporters of the Syrian opposition, arguing throughout Russia's campaign in Syria that Moscow is seeking to prop up the regime and is not fighting ISIS. Russia, meanwhile, a key ally of the Syrian government led by President Bashar al-Assad and has accused Turkey of trading oil with ISIS.
Turkey-backed rebels in northern Syria, known as Turkmen, are also responsible for the death of a Russian pilot, whose jet was downed in November. It is unclear whether Turkey will request Russia ceases hitting their positions, if the two sides agree a joint effort.
Cavusoglu said a proposal on joint action against ISIS was "on the table" but did not specify what the conditions set by each side were.
He added that Turkey was sending a delegation from the Foreign Ministry, the Turkish Armed Forces and the National Intelligence Organization to St. Petersburg to hold a meeting on the new coordination and intelligence sharing mechanism with Russia, pro-government newspaper Daily Sabah reported.
Cavusoglu added that Turkey was seeking cooperation with Russia as NATO had let Turkey down.