Turkey: Car Bomb in Southeast Kills Eight Police Officers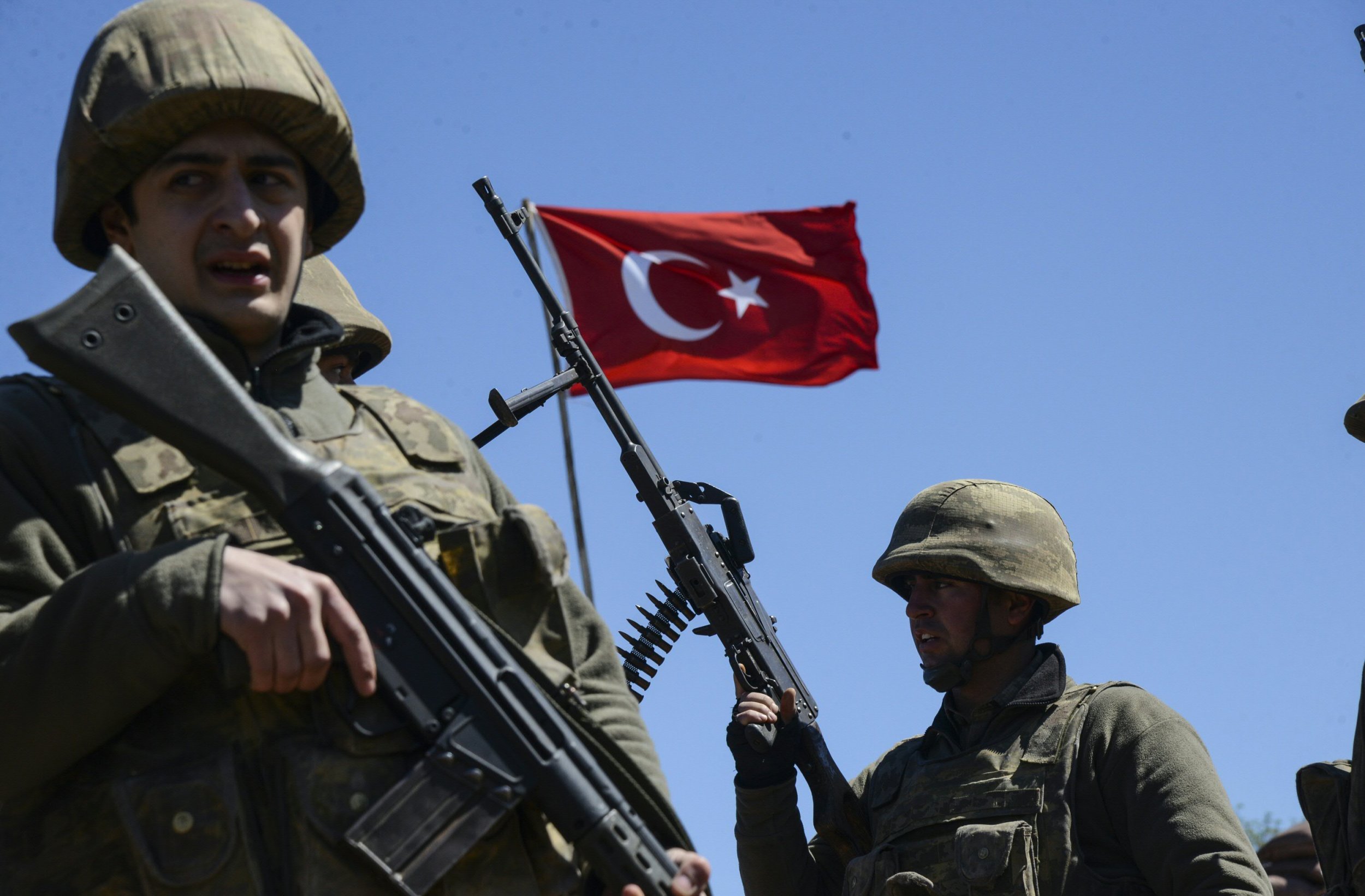 A car bomb targeting a police headquarters in Turkey's predominantly Kurdish southeast left at least eight dead and dozens wounded Friday, according to officials.
The blast in the town of Cizre comes two days after the Turkish military entered Syrian territory to launch an operation on the town of Jarabulus to oust the Islamic State militant group (ISIS) and to contain the territorial advances of Syrian Kurdish fighters who have captured swathes of territory from the ISIS on Turkey's southern border.
Turkey's state news agency Anadolu said that the Kurdistan Workers' Party (PKK) was responsible for the attack, which also wounded 45 people, two of them seriously. It added that the bomb detonated at a control post 50 meters from the police headquarters.
Turkish security forces closed the main road to the town from the regional capital of Sirnak following the attack.
Ankara views the town as a bastion of PKK activity; in September 2015, Turkish forces blockaded the town and imposed a curfew that would be renewed in December 2015 and last until March. Human rights groups criticized Turkey for alleged killings of dozens of civilians. Turkey said that it had killed hundreds of PKK militants in the months-long security operation.
The PKK group has waged an insurgency in Turkey for three decades in a conflict that has left tens of thousands dead.
The Turkish government has accused the PKK, which the U.S., EU and Turkey designate as an extremist organization, of carrying out a series of attacks against Turkish authorities in the country's southeast. No group is yet to claim responsibility for the attack.
The attacks come after the collapse of a fragile two-year ceasefire in July 2015, leading to an escalation in violence between the two sides.