Turkey Clears ISIS, Kurds From Northern Syria Area: Erdogan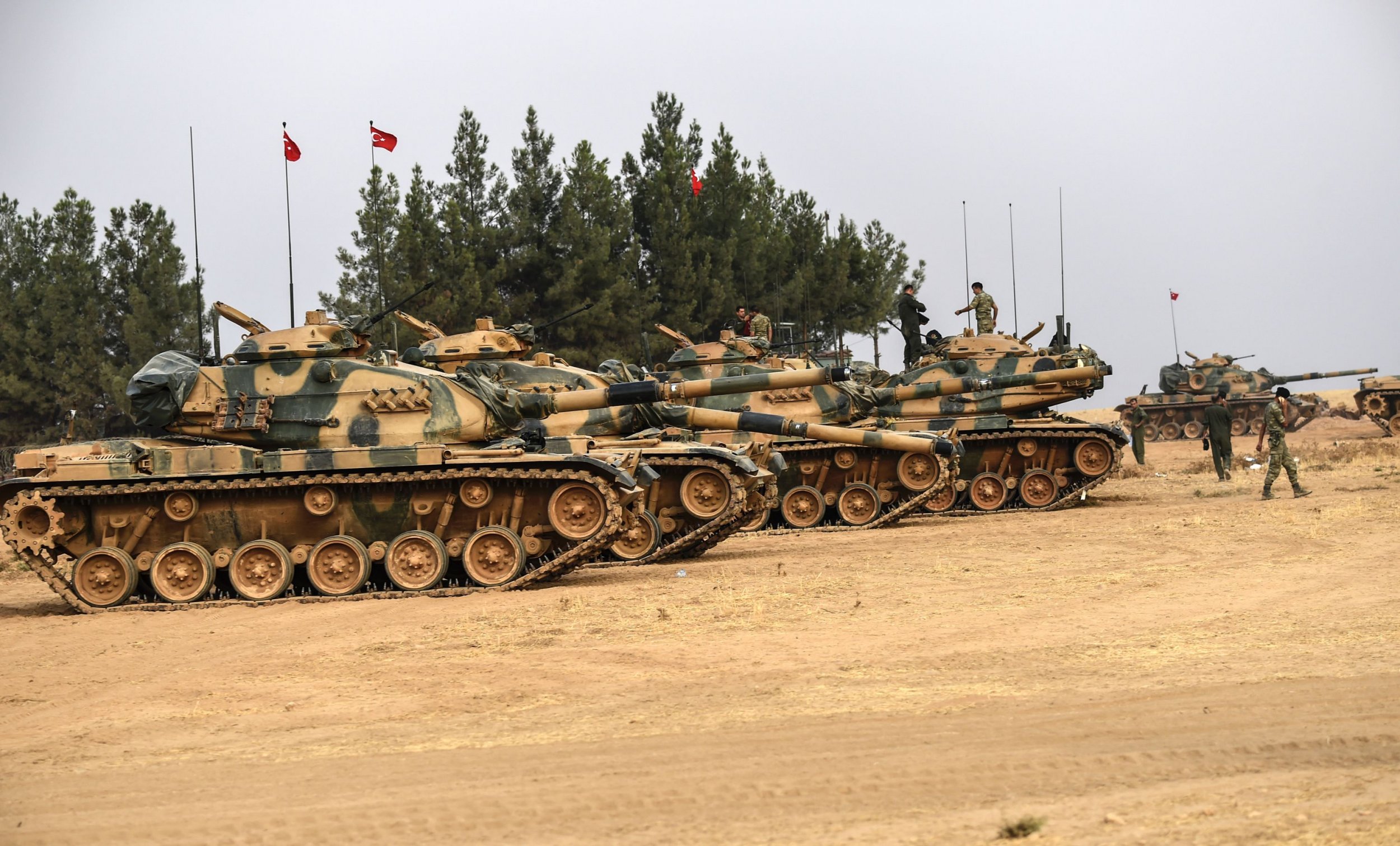 Turkey has swept the Islamic State militant group (ISIS) and the Kurdish YPG militia from an area of northern Syria, but Syrian Kurdish forces have still not met a Turkish demand to withdraw to the east of the Euphrates river, President Recep Tayyip Erdoğan said Friday.
Turkey launched a cross-border offensive into Syria in late August, saying it had a dual aim of driving away jihadists and ensuring Kurdish forces did not fill the void that was left by extending their control of territory along Turkey's border.
Turkey is concerned that Syrian Kurdish fighters could embolden Kurdish militants waging an insurgency on its soil.
The United States has been alarmed by Turkey's offensive against Kurdish forces, which Washington has supported. U.S. officials have urged Ankara to focus its attacks on ISIS instead.
Erdoğan told a news conference early on Friday morning that the operation dubbed "Euphrates Shield" had been successful in clearing ISIS and Kurdish YPG from a 150 square mile (400 square kilometer) area.
But he dismissed claims that the Kurdish YPG, which Ankara calls a terrorist group, had withdrawn to a Kurdish-controlled canton to the east of the Euphrates River. The YPG says it has done so and U.S. officials agree that is mostly the case.
"At the moment, they are saying the YPG has crossed," Erdoğan said. "We are saying no they didn't. The proof depends on our own observation."
The Kurdish YPG is part of a broader U.S.-backed coalition in Syria, called the Syrian Democratic Forces. Washington has supported the group in its battle against ISIS but Ankara sees it as an extension of the PKK, the outlawed Kurdish militant group in Turkey.
"Nobody can expect us to allow a terror corridor on our southern border," Erdoğan said, adding that said Turkey had sought the establishment of a "safe zone" in Syria, but said the idea had not received the backing of other world powers.