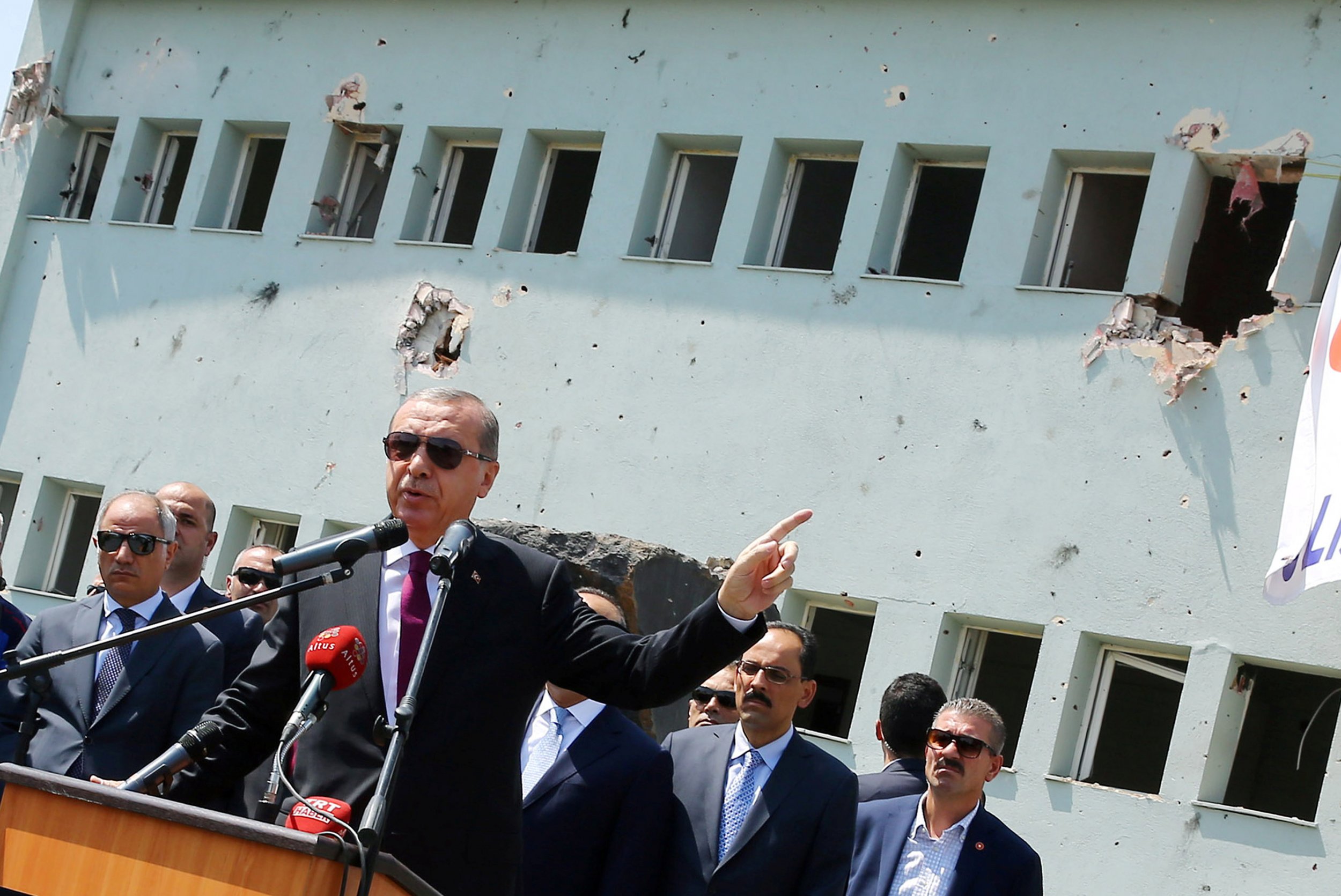 Turkish special forces have arrested 11 soldiers who went into hiding after failing to seize the country's President Recep Tayyip Erdogan, during last month's failed coup. A local in the southwestern province of Mugla, tipped the special forces off to the 11 soldiers' presence, Anadolu, the state-run news agency reported.
The group were part of a larger team, which invaded Erdogan's hotel in the southwestern resort of Marmaris on July 15, the BBC reported. The president, however, had already fled the building before the soldiers arrived.
Since the failed coup, the Turkish government has ordered the dismissal of close to 1,400 military personnel, as it seeks to impose greater controls over its armed forces, Reuters reported.
The team of special forces charged with capturing the 11 soldiers, entered their hideout in a forested area backed with drones and helicopters. Shooting broke out between the two sides though no casualties have been reported.
Among the detained, Anadolu reported, is Major Sukru Seymen, who the government believes commanded the hotel attack.
The arrest of the 11 men, means that Turkish police have now found all 37 of the soldiers involved in the hotel attack, Anadolu reported. Police captured the 25 others earlier.
The state crackdown following the coup has extended well beyond the military. In total, 60,000 people—including members of the judiciary, civil service and educational sectors—have been detained, suspended or put under investigation.