Turkey Coup: Ankara Demands Greece Extradites Eight Soldiers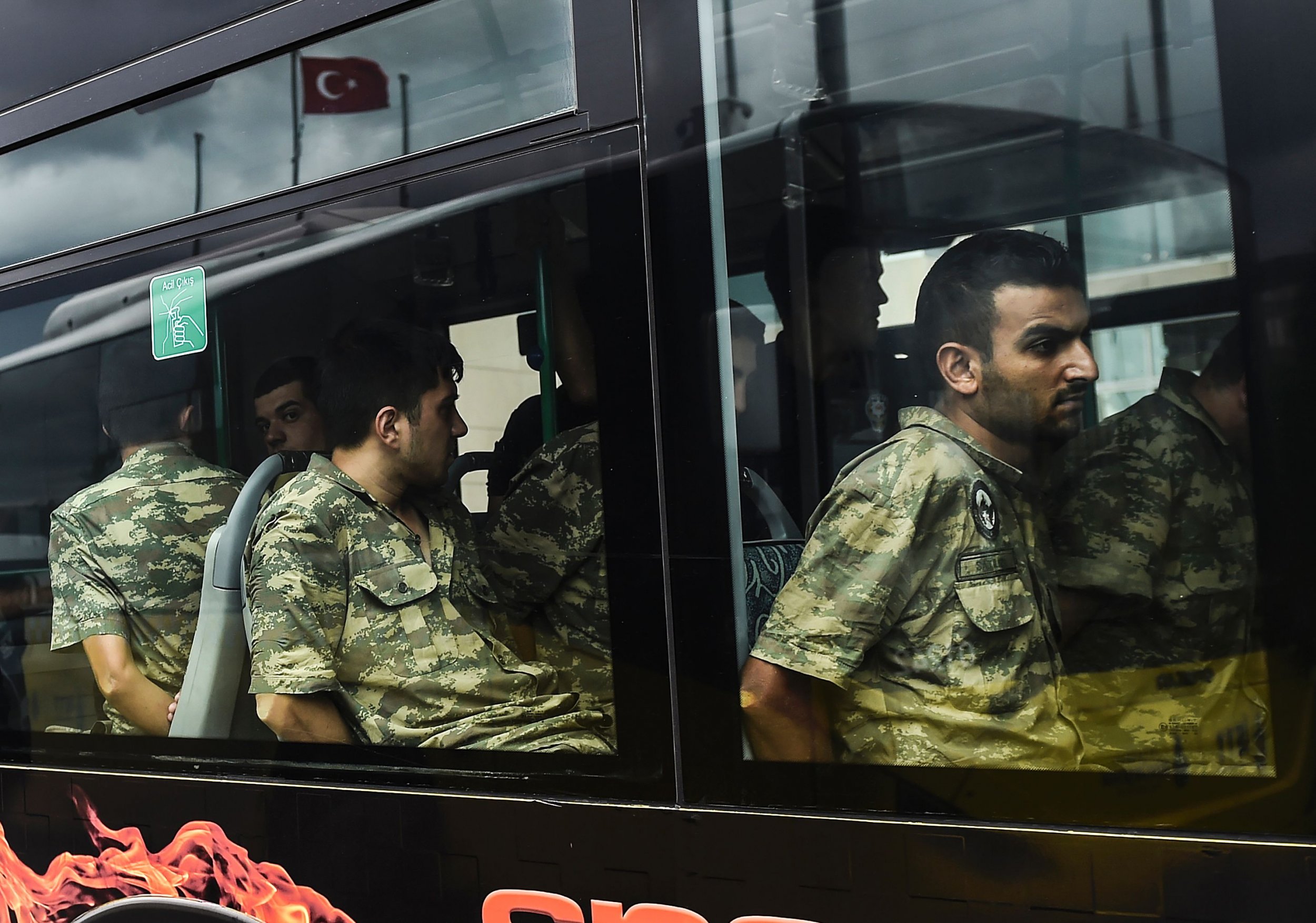 Turkey is officially demanding that neighboring Greece hand back eight military officers who fled via helicopter after last month's attempted coup against the Turkish state, Al Jazeera reports.
The eight—two majors, four captains and two sergeants—boarded a helicopter within hours of the coup declaration on Turkish television on July 15, landing in the Greek port city of Alexandroupolis, where they immediately applied for political asylum.
On Thursday Greece's Foreign Ministry announced it had received Turkey's request for extradition and handed it to the Ministry of Justice.
The Turkish authorities continue to detain factions within the military and other state services over alleged links to the coup, and Western leaders have warned the government not to use the crackdown on the coup plotters as a way of weeding out legitimate opposition.
The eight soldiers deny involvement in the coup and their asylum hearing is due on Friday. It is unclear if Greece, like Turkey a NATO member, will comply with Ankara's extradition request, as the two countries have one of the tenser relationships in the alliance.
The Cyprus dispute between ethnic groups from the two countries has been ongoing since the 1970s and is still unresolved, while historically, Turkey's role as a successor state to the Ottoman Empire also hinders its relationships with neighbors such as Greece.