Turkey's Erdogan Says May Reinstate Death Penalty After Failed Coup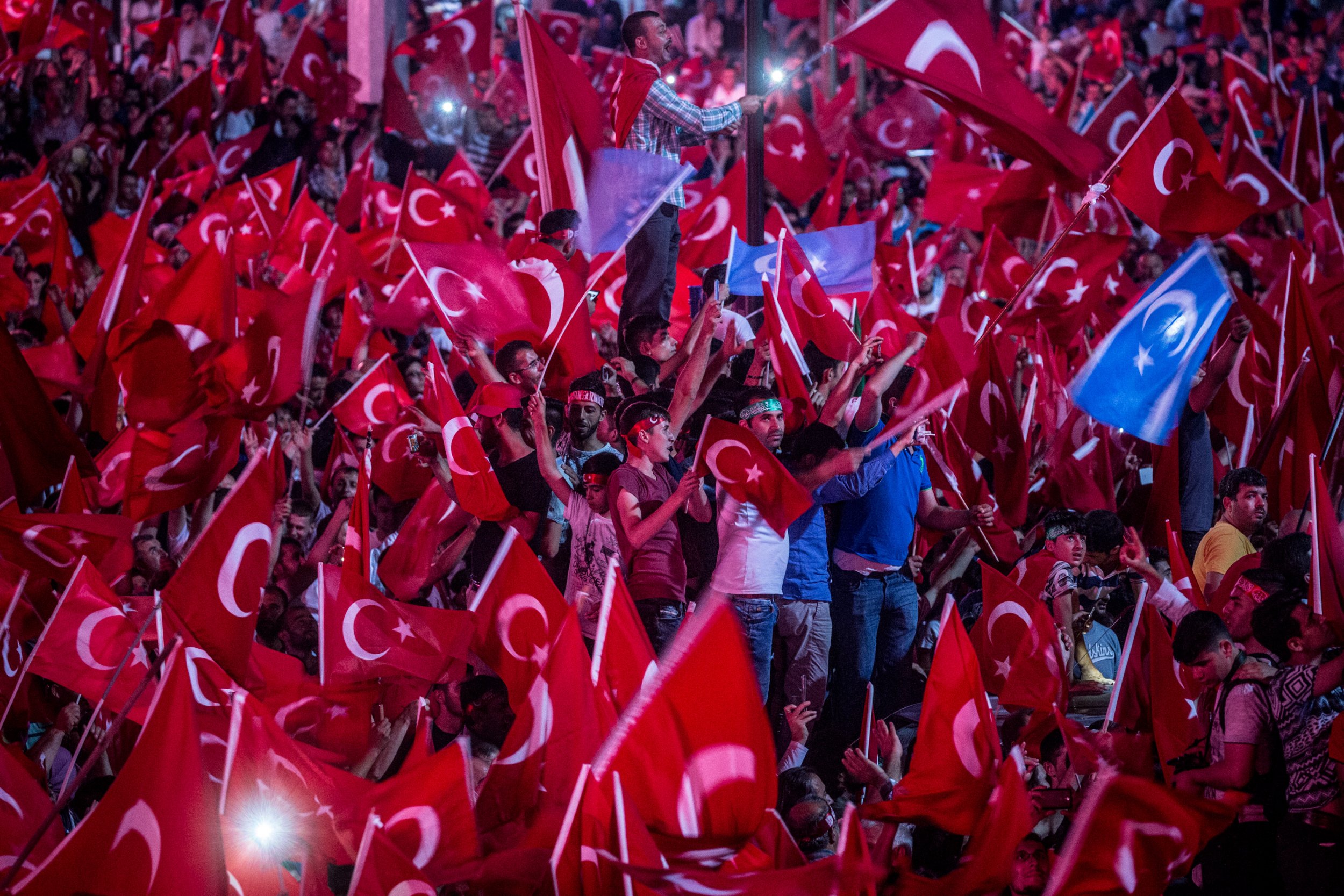 Turkey could reinstate the death penalty to deal with people suspected of plotting the attempted military coup in the country, President Recep Tayyip Erdogan has said.
Anti-coup protesters have conducted marches calling for the death penalty for those involved in the uprising, which began late on Friday. Rebels within the Turkish military closed off bridges in Istanbul, surrounded the city's international Ataturk airport and parked tanks outside the Turkish presidential palace in the capital Ankara. The group, calling itself The Council for Peace in the Country, announced via public TV that it had taken control of the country, but clashes between civilians, rebels and the government-loyal military eventually resulted in the coup's containment.
More than 200 people were killed during the coup and some 1,400 wounded. Addressing supporters outside his Istanbul residence, Erdogan said he would reintroduce capital punishment if it was the will of the people, the BBC reported. "You cannot put aside the people's demands," said Erdogan. "Today is there no capital punishment in America? In Russia? In China? In countries around the world? Only in European countries is there no capital punishment."
Turkey abolished the death penalty in 2004 as part of its long-running negotiations over joining the European Union, though a moratorium on capital punishment had been in place since 1984. Erdogan, who was Turkish prime minister at the time of the abolition, had made joining the EU a high priority for the country.
But in the wake of the failed coup, EU officials have warned that reinstating the death penalty would spell the end of Turkey's European ambitions. EU foreign policy chief Federica Mogherini said that Turkey was bound by the European Convention on Human Rights which prescribes capital punishment. "Let me be very clear...no country can become an EU state if it introduces the death penalty," said Mogherini in Brussels on Monday. A spokesman for German Chancellor Angela Merkel said that Turkey bringing back the death penalty would mean "the end of accession negotiations," while Austrian Foreign Minister Sebastian Kurz also said the measure was "unacceptable."
Turkey initially applied to join the EU's predecessor, the European Economic Community, and has conducted 16 chapters of negotiations with EU officials.