Turkey to Summon German Ambassador Over Erdogan Rally Ban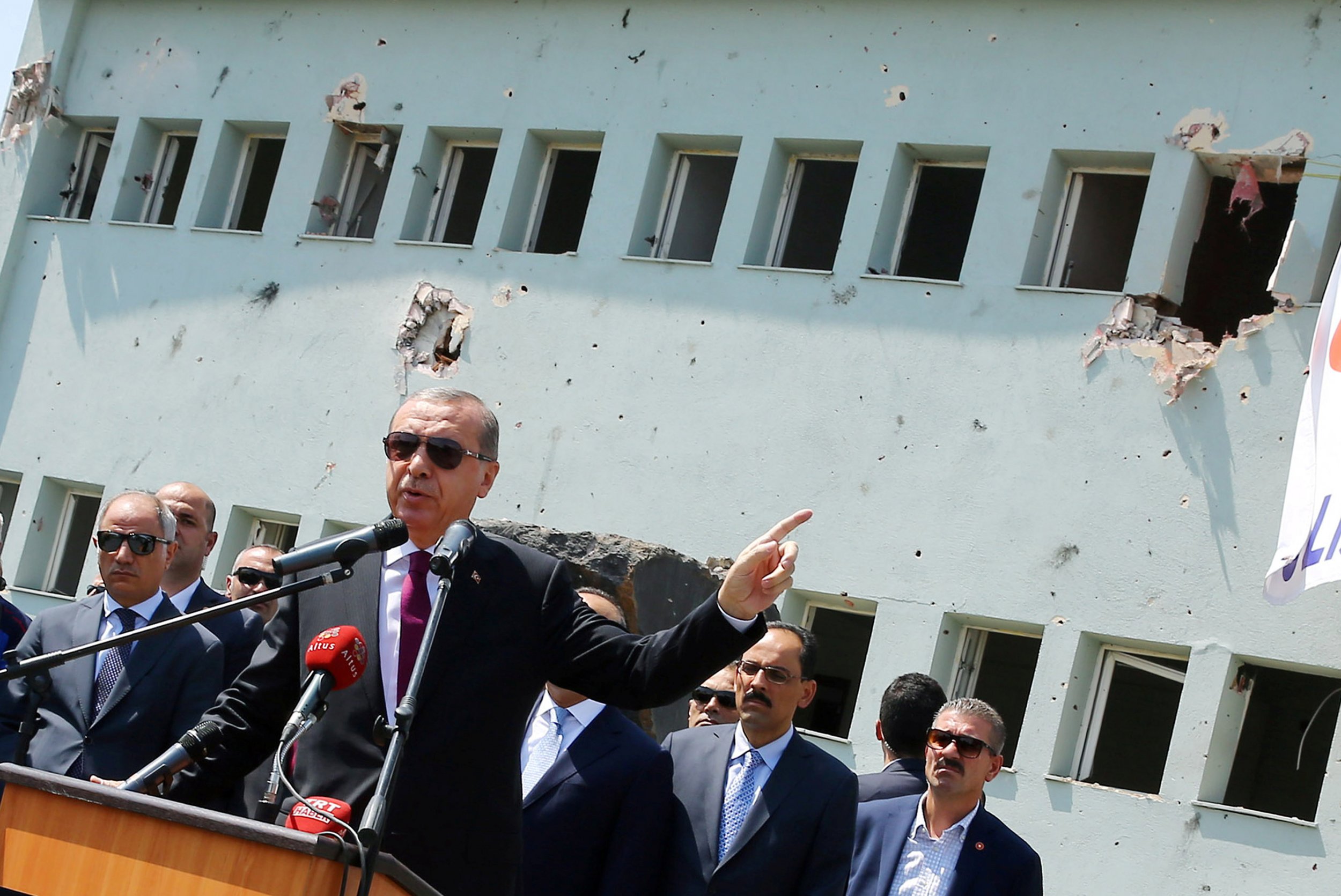 Turkey's Foreign Minister is to summon Germany's ambassador to Ankara on Monday after restrictions were placed on a rally in support of Turkey's President in Cologne at the weekend.
Turkey's head of state Recep Tayyip Erdogan was set to address the demonstration, which drew about 30,000 people, via video link.
But Germany's constitutional court rejected organizers' application for a license to carry out the broadcast. The population of Turkish origin in Germany is about three million strong, and authorities fear the impact of rising tensions provoked by an attempted coup on July 15 by the Turkish military aimed at seizing power from Erdogan.
Germany's ambassador will be called to the foreign ministry to address Turkey's concerns over the move, the German Press Agency (DPA) reported. Turkey is also demanding that Germany extradite alleged followers of the cleric who the government claims has links to the coup, according to DPA.
"The practical and legal effort to prevent an event that advocates democracy, freedom and the rule of law and stands against the July 15 coup attempt is a violation of the freedom of expression and the right to free assembly," read a statement from the Turkish presidential spokesman Ibrahim Kalın reported in The Guardian.
German-Turkish relations were under scrutiny even before the coup, with German Chancellor Angela Merkel one of the chief architects of a deal between Turkey and the EU aimed at slowing refugee flows into Europe.
Merkel has faced domestic pressure to speak out against problems with Turkey's governance and human rights record, while also being keen to keep the Turkish government on side so that it continues to house refugees arriving from Syria and elsewhere.