Turkey Declares End of All Coups as Rebel Troops Detained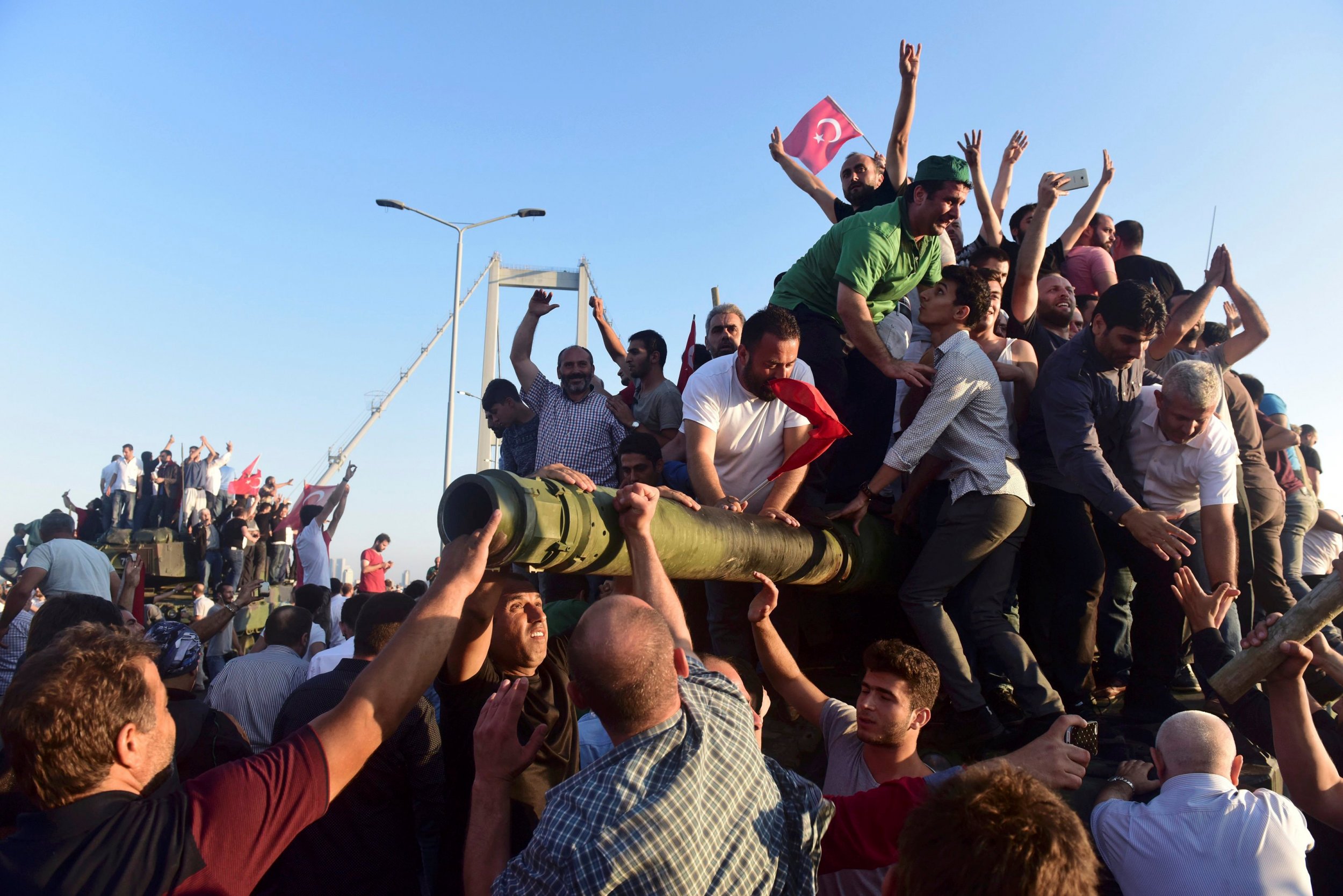 Turkey's acting chief of defense has declared "the time of military coups and juntas [in Turkey] is over," after a foiled uprising of soldiers attempted to take control of the country, Turkish broadcaster TV24 reported.
A military faction calling itself the "Council for Peace in the Country" declared it had control over Turkey, after soldiers occupied several public buildings in the Turkish capital Ankara and a public broadcaster on Friday night. Nearly 2,000 military personnel were arrested in the early hours of Saturday morning, under suspicion of instigating the coup, including five generals and 29 colonels, state newspaper Daily Sabah reported.
Umit Dundar, who was appointed interim chief of defense when General Hulusi Akar appeared to have been taken hostage by soldiers instigating the coup, said on Saturday that Turkey will not see another military coup, having now seen at least five attempts since the 1960s.
"Turkey has shown the world its commitment to democracy,'' Dundar said in a press conference in Istanbul, noting that it was the Turkish people who protested and thwarted the coup.
Zeynep Jane Kandur, a representative for Turkey's ruling AKP party in Istanbul, said the coup attempt had been expected for some time and it would likely reinforce support for President Recep Tayyip Erdogan.
"The fact it happened is no surprise," she told Newsweek. "It is always a surprise when tanks roll up in front of the house in middle of night, but the fact the military tried to stage a coup was something the people had expected for a long time.
"I think based on General Dundar's comments, we can believe that this was the last attempt from a small group in the military to stage a coup. The military now is not what they want. It has been known for a while that there is still a group of people in the military, taking orders from a power outside the country, who feel the military deserves to be in a more prominent place in Turkish politics."
Erdogan has repeatedly made reference to cleric Fetullah Gulen, who lives in exile in Pennsylvania in the U.S., claiming that his former ally, now rival, poses a threat to the Erdogan government. Kandur says it is not certain Gulen was the one behind the coup but claimed "the people know in their hearts" it was likely related to him.
Prior to Saturday's announcement of an apparent containment of the coup, the leaders of Turkey's Muslims, Armenian Christians and Greek Orthodox Christians issued a joint statement condemning the coup. Main party leaders are expected to do the same later in the day.
Kandur says this shows that the attempt has united Turks and reinforced the government.
"It is horrible to say that such a terrible event can have a good result, but to see the people pouring into the street and standing up to this is a turning point in Turkish history," she says. "The people have spoken and they have said they want democracy. They don't want military dictatorships anymore."
"I would say that the atmosphere in Turkey today is one of unity and that has not been the case in a long time," she says.
A movement inspired by Gulen, the Alliance for Shared Values, has denied any involvement in a statement and condemned "any military intervention in domestic politics of Turkey."