Turkey Demands Answers from Russia After Soldier Shot Dead Near Syria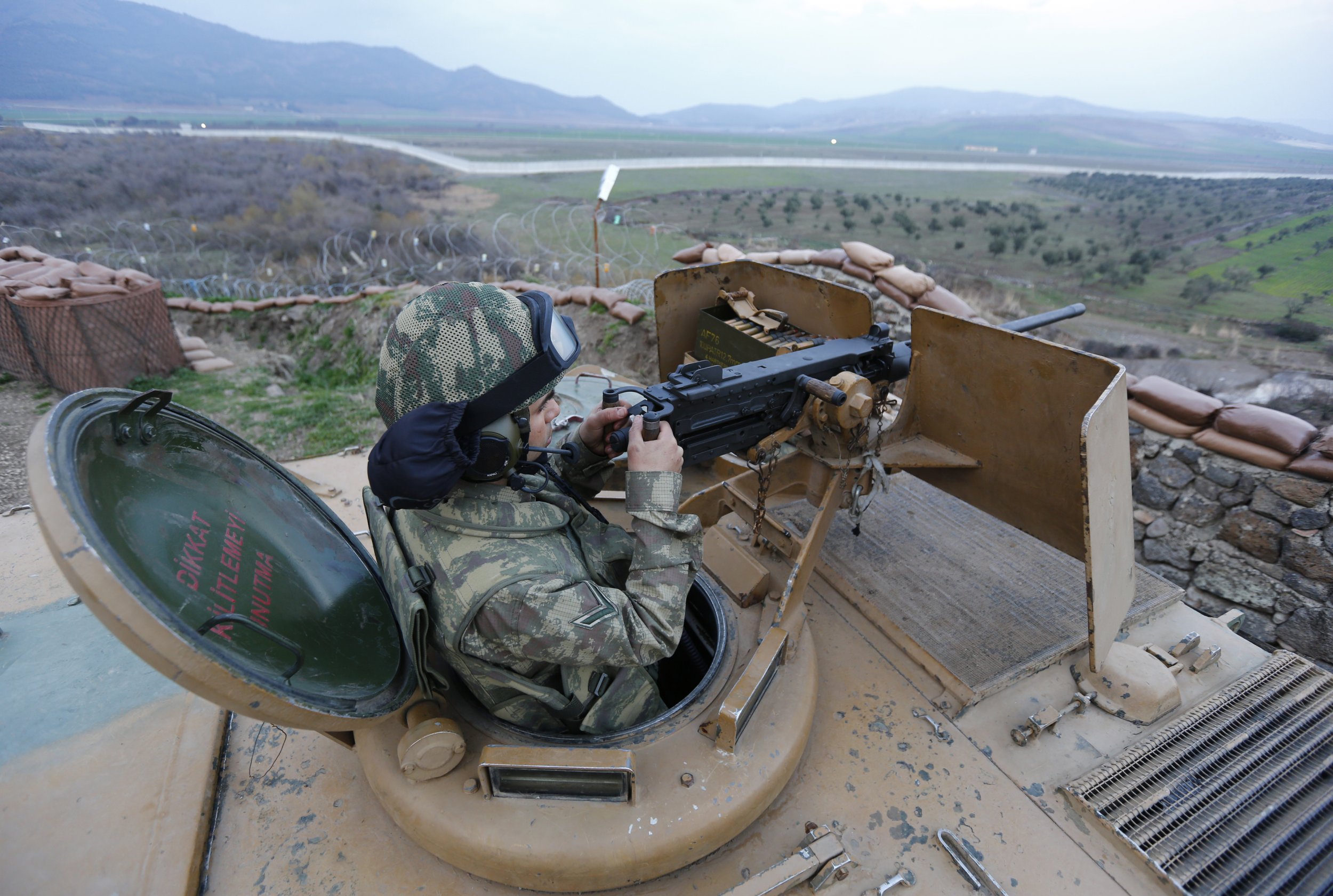 Turkey summoned the acting Russian envoy Thursday after a Turkish soldier was shot dead by cross-border fire from a section of Kurdish-held Syria where Russian forces were present.
Turkish troops reportedly responded to the fatal sniper fire by firing back into Syria's northwestern region of Afrin, where Kurdish militants such as the People's Protection Units (YPG) have entered into protection agreements with Russia and the U.S. While Turkey, Russia and the U.S. have all participated in separate campaigns to fight the Islamic State group, also known as ISIS, they back different local forces in Syria. Ankara has labeled Kurdish militant groups as terrorists due to their links to Kurdish nationalist groups that have claimed responsibility for decades of attacks in Turkey. Thursday's diplomatic incident was the latest spat between international powers active in war-torn Syria.
Turkey, already unhappy with the U.S.' sponsoring of the Kurdish-dominated Syrian Democratic Forces (SDF), which includes the YPG, expressed anger Thursday over Russia's decision to train YPG fighters in Afrin. Turkish foreign ministry spokesperson Huseyin Muftuoglu said that online pictures showing collusion between Russian and Kurdish forces were "unpleasant," according to Reuters. In response to this and Wednesday's deadly incident, Ankara summoned the Russian charge d'affaires. The last Russian ambassador to Turkey, Andrei Karlov, was shot dead in December in Ankara by a Turkish gunman protesting Moscow's policy in Syria.
Turkey first became directly involved in Syria's six-year civil war in August, when Ankara launched Operation Euphrates Shield to bolster the beleaguered opposition force that took arms against Syrian President Bashar al-Assad in 2011. Various rebel groups, then supported by the West, had enjoyed significant victories early on in the conflict, but were devastated by infiltration and infighting with jihadist forces linked to ISIS and al-Qaeda. The U.S. began shifting its support from the rebels to the SDF and, in 2015, Russia entered the conflict on behalf of Assad, giving him the upper hand over the other warring factions.
Earlier this month, Moscow brokered a deal between the Syrian army and the SDF in the common interest of preventing Turkey and its rebel allies from advancing on the northwestern city of Manbij. The U.S. also deployed forces to the city in what was the first informal alliance between U.S. and Russia throughout the conflict. Turkey has maintained its support for the U.S.' ambitions in Syria, but has said that Kurdish militants could have no part in the upcoming operation to oust ISIS from its de facto capital of Raqqa in northern Syria. All three international powers have expressed an interest in overseeing the fall of ISIS in Raqqa, likely to be the jihadists' greatest blow yet following years of military defeats in Iraq and Syria.