Turkey Detains Three Russians After Istanbul Sultanahmet Bombing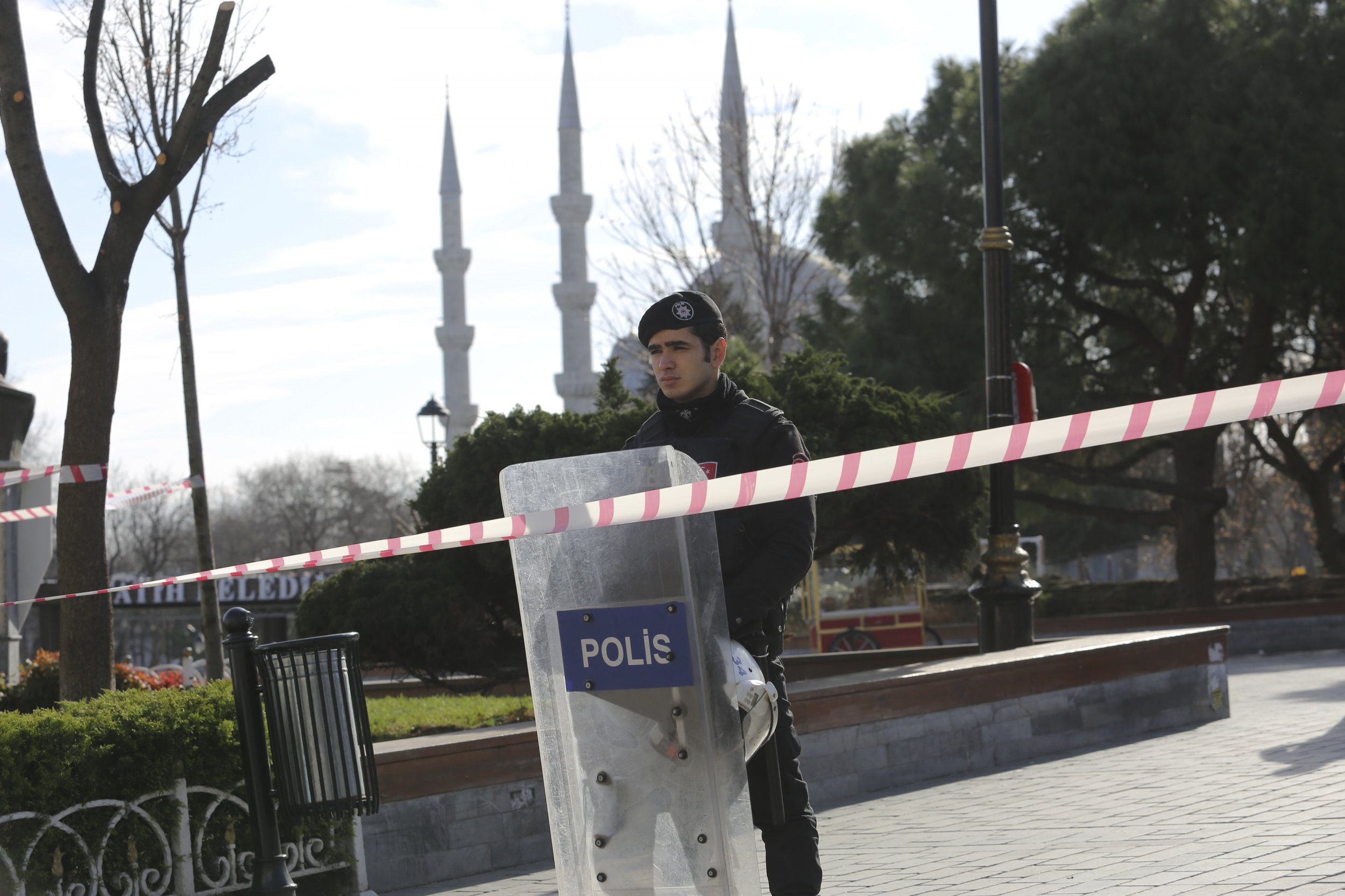 Three Russian nationals are among more than 60 people detained by Turkish authorities following Tuesday's deadly bombing in Istanbul, which killed 10 people, the Russian consulate in Antalya confirmed to Russian state news agency RIA Novosti on Wednesday.
A suicide bomber carried out the attack in Istanbul's historic Sultanahmet Square on Tuesday morning, killing one Peruvian and nine German tourists, although no group immediately claimed the attack. Islamic State militant group (ISIS) has carried out attacks against countries who, like Turkey, are hitting its targets with airstrikes, however Turkey is also hitting some militant Kurdish groups, who have carried out attacks in Turkey previously, in the region.
Turkish national daily Hurriyet reported that police had carried out a raid in one of Antalya's neighbourhoods, in which three Russian nationals with suspected links to ISIS were arrested. Law enforcement officials also confiscated documents and CDs from the three detained.
Despite confirming the detentions, Russia's diplomatic mission in the city did not unveil the names of those in police custody. The Russian consul in the city, Alexander Tolstopyatenko, added that the "reason for the detention is yet to be confirmed."
According to pro-government Turkish daily newspaper Daily Sabah, the detentions were part of several operations, hunting down potential suspects, in which a total of over 60 people suspected of being linked to ISIS were detained by Turkish authorities.