Magician Bitten by Venomous Cobra in Turkey Flown to Egypt, Forces Nations to Work Together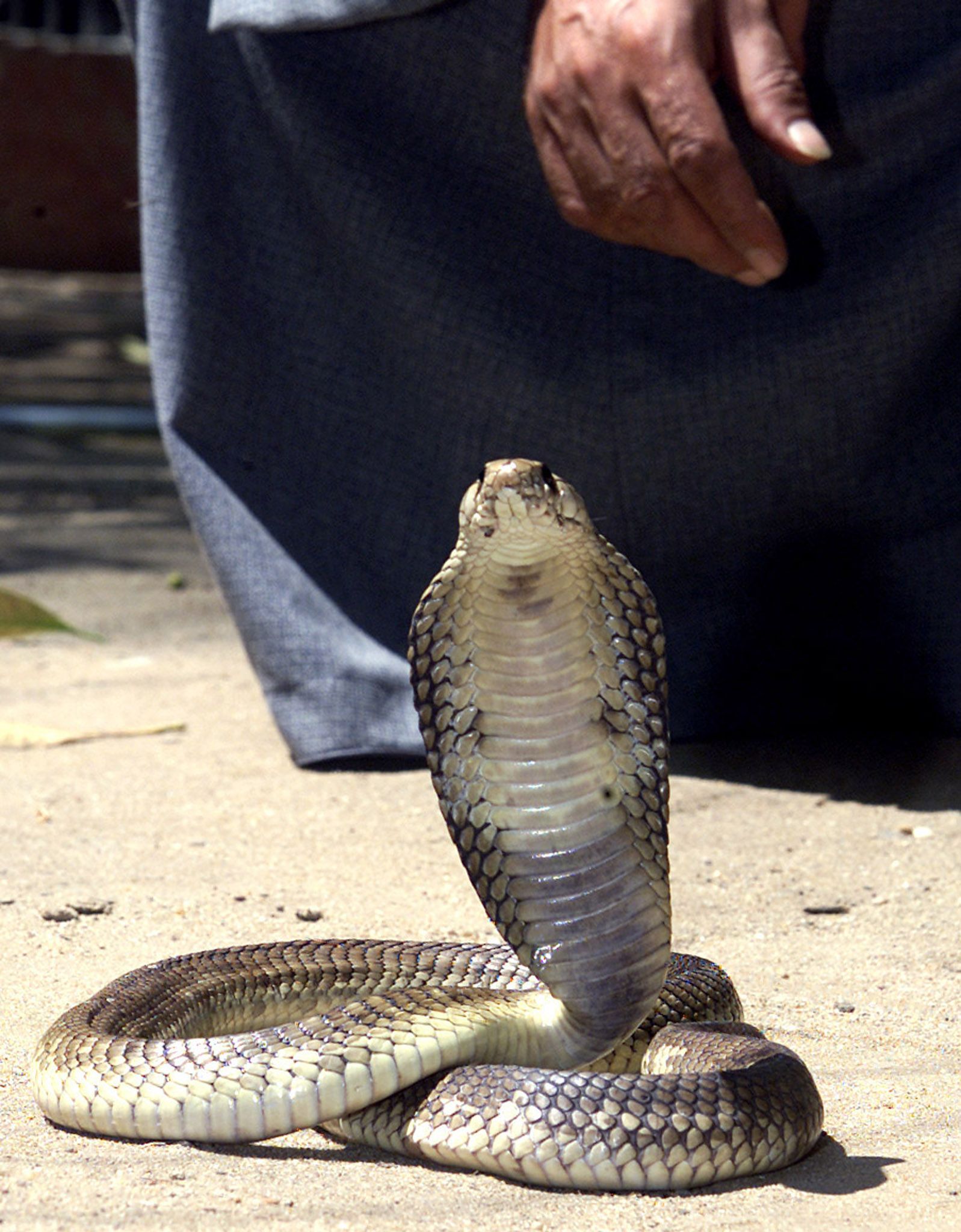 A magician bitten by a cobra forced Turkish and Egyptian health officials to work together to save his life despite tense political relations between the countries.
World-recognized Iranian magician Alef Ghafouri is being hospitalized after being bitten by an Egyptian cobra during a rehearsal for an upcoming show in the resort city of Antalya, Turkey, on Thursday. He was moved to a facility in Cairo on Saturday, despite tension between the two nations since 2013.
Ghafouri's swollen hand could not be treated upon his immediate arrival to a state hospital, where doctors did not have access to an antidote. Turkish officials initially contacted France, one of two countries with the antidote, to treat the potentially life threatening bite. France's Pasteur Institute said they had not produced the antidote for three years, according to a report from the Hurriyet Daily News.
With less than 24 hours to get the antidote and avoid risking serious bodily harm, Ghafouri opted to be treated in Egypt. Despite the growing urgency of the situation, Ghafouri was detained for hours after being escorted to Antalya Airport to fly in a medical plane. Egypt was reluctant to issue a visa for Ghafouri, according to a report from the Daily Sabah. A visa is required for Turkish nationals in Egypt.
On Monday, a statement from Turkish officials, including an Antalya health director, Dr. Ünal Hülür, said Ghafouri is in stable condition at a hospital in Cairo after successfully being transported to Cairo for the antidote. Hülür said that the venom did not spread to Aref's entire body and there is no abnormality in his health.
On Tuesday, Ghafouri told Turkish news source Demirören News Agency he'd been treated with at least eight tubes of the antidote. Had he not been treated, the venom would have affected his nervous system and possibly caused respiratory failure.
The countries' efforts garnered a lot of attention from Turkish media. It's a rare collaboration considering a recent border issue in February and recent peace talks concerning the Gaza Strip with Jared Kushner in June. In earlier coverage by Newsweek tracking the opposition of the established democracy in the country, opposition to the ideals of freedom had reportedly been fragmented and silenced.
Ghafouri initially gained notoriety after becoming a finalist on Turkey's Got Talent in 2011. Known for his extreme illusions, Ghafouri previously won a Merlin award in 2011, a magician's equivalent of an Oscar.