Turkey's Ruling Party 'Stronger Than Ever,' Boasts PM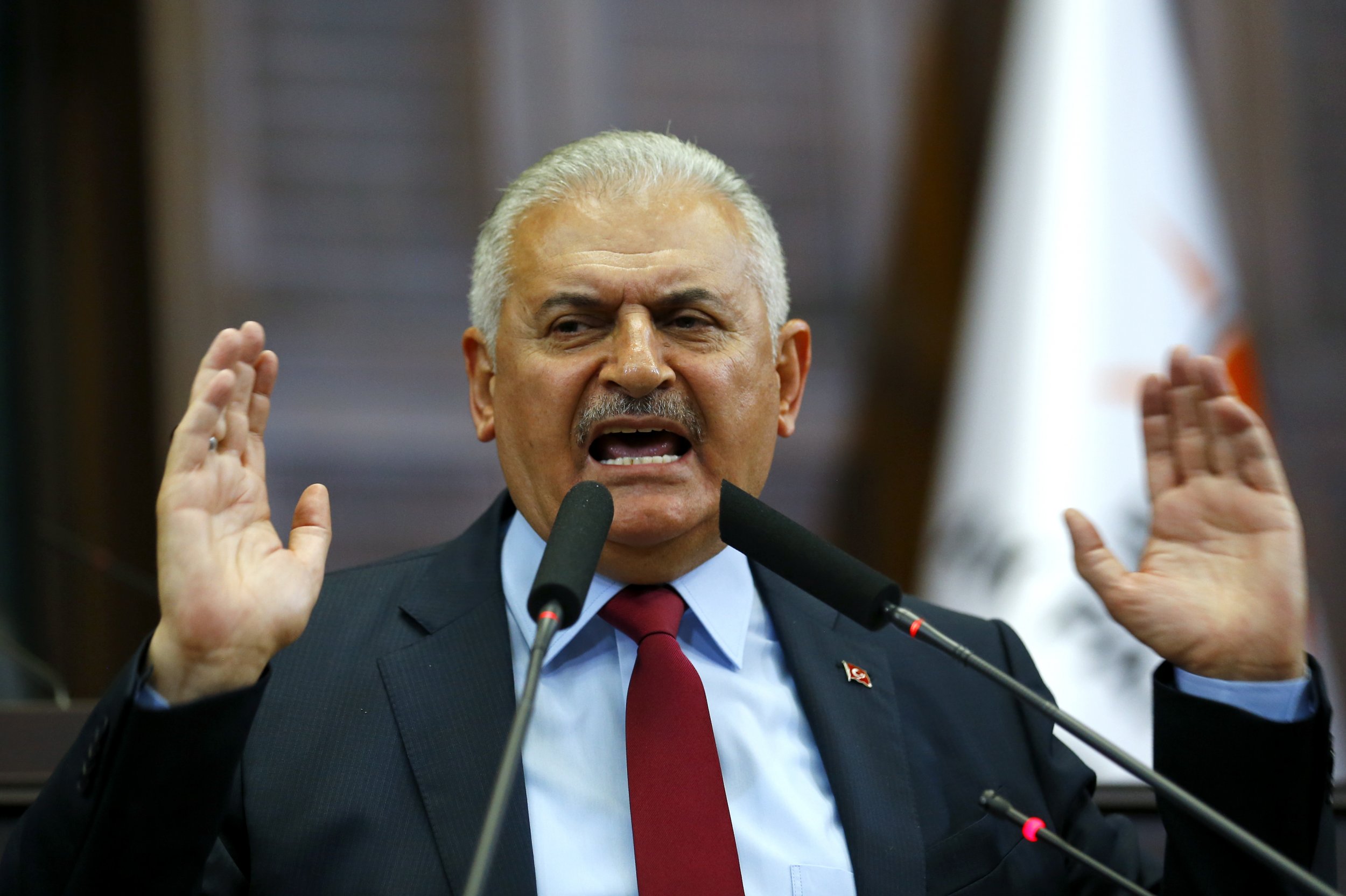 Turkey's ruling party is "stronger than ever" after surviving an attempted military coup and launching a controversial crackdown on political dissent in response, Prime Minister Binali Yildirim said on Sunday.
"Today, we are stronger than ever," Yildirim said in Ankara at an event commemorating the 15th anniversary of the Justice and Development (AK) Party at its headquarters, according to news agency Anadolu.
Over 200 people were killed in clashes in Ankara and Istanbul last month between government loyal troops and renegade soldiers seeking to topple the increasingly conservative government of President Recep Tayyip Erdogan.
"July 15 is a milestone. July 15 is the day when the nation's independence and future were secured," Yildirim said. "We will remove terror as a problem in Turkey, specifically FETO and the PKK," the prime minister said, referring to U.S.-based cleric Fethullah Gulen, and the militant Kurdistan Workers' Party. Gulen was once an Erdogan ally but after a fallout over corruption allegations, Erdogan has repeatedly claimed Gulen is seeking to topple the government.
The Turkish government now holds that Gulen was behind the coup attempt and has accused his allies of being associated with Kurdish groups such as the PKK and militant group Islamic State (ISIS).
Gulen denies any involvement in the coup; however, Turkey is still demanding his extradition from the U.S.