Turkey's Erdogan Calls Women Without Children 'Incomplete'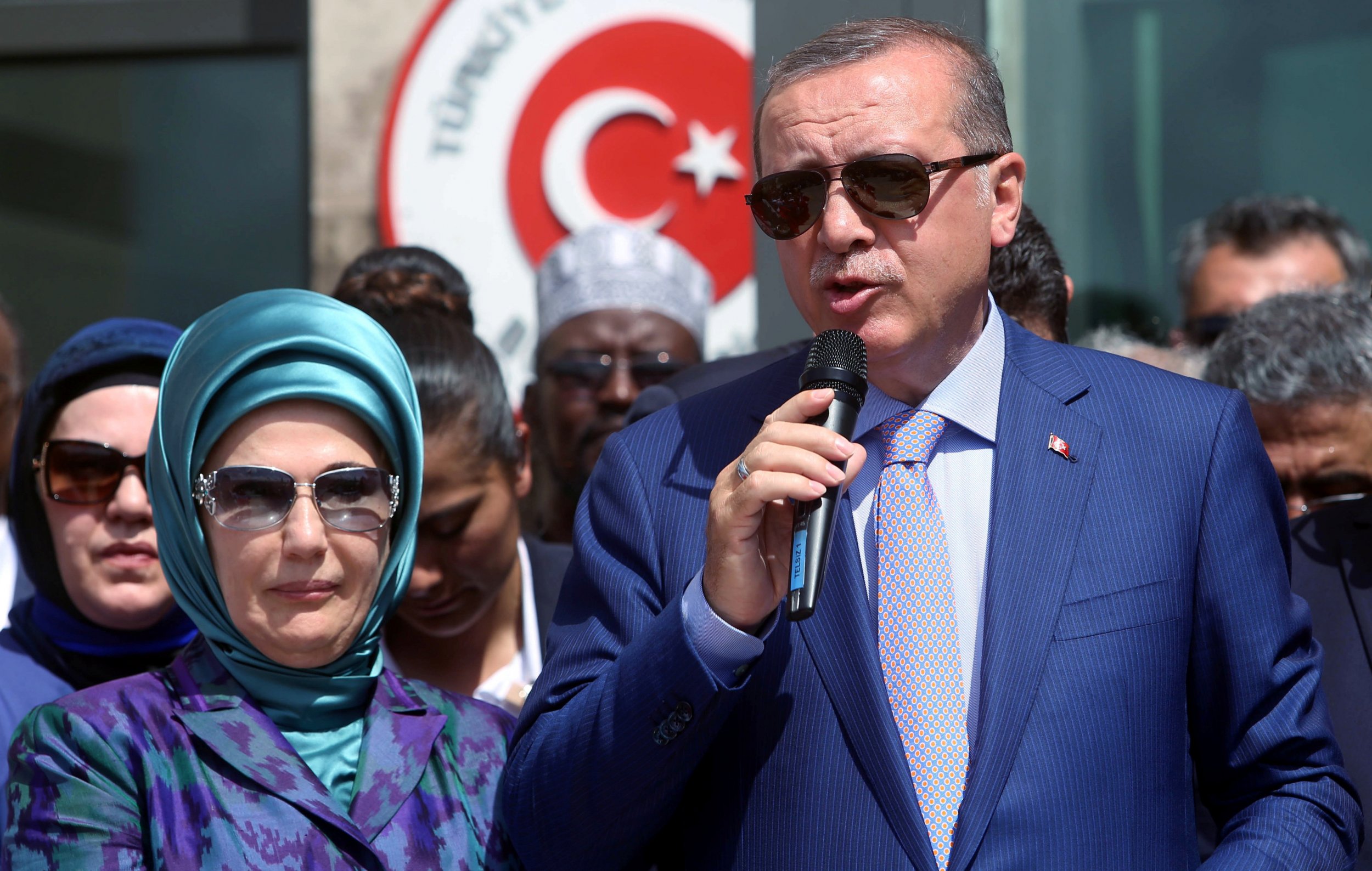 Turkish President Recep Tayyip Erdogan has encouraged women in his country to have at least three children, calling those without any children "incomplete" and "deficient," Al Jazeera reports.
Erdogan has become infamous for presiding over a growing crackdown on opposition groups and freedom of speech in Turkey, and he has maintained an increasingly conservative rhetoric, especially on issues relating to women. He has repeatedly compared abortion to murder and said that it is "against nature" to treat men and women equally.
In May Erdogan called on Muslims to reject birth control, prompting criticism from women's groups. In 2014 his deputy prime minister in his government prompted a social media trend of women posting smiling selfies of one another, after saying that women should be humble and not laugh in public.
On Sunday Erdogan added to the controversial series of remarks during his speech at the opening of the new offices of Turkey's Women's and Democracy Association (KADEM).
"Rejecting motherhood means giving up on humanity," Erdogan said, telling women their professional lives should be no "obstacle" to motherhood.
"I would recommend having at least three children," added the president. "The fact that a woman is attached to her professional life should not prevent her from being a mother," he continued, boasting that the Turkish government had taken "important steps" to help working mothers.
"A woman who says 'because I am working I will not be a mother' is actually denying her femininity," Erdogan said. "A women who rejects motherhood, who refrains from being around the house, however successful her working life is, is deficient, is incomplete," he added.
Contrary to Erdogan's words may suggest, Turkey's population has grown by over 10 million since 2000 alone, even excluding the increased migration to Turkey due to conflicts in Syria and Iraq.