PM Calls For 'Strong, Stable' Turkey Ahead of Referendum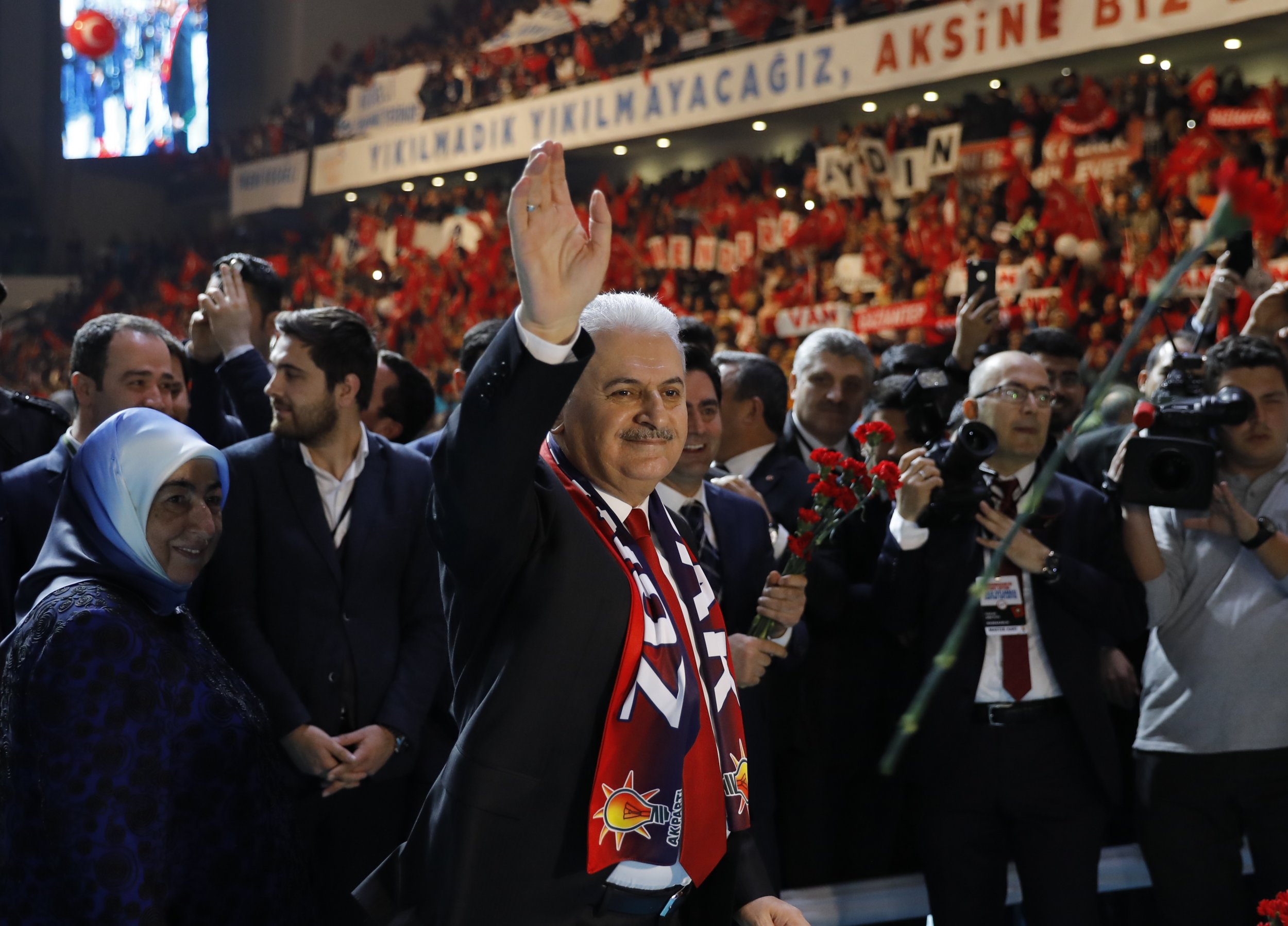 Turkey's prime minister called on the public on Saturday to back constitutional change that would greatly strengthen President Tayyip Erdogan's powers, portraying the reform as a vote for stability at the start of campaigning ahead of an April referendum.
Thousands of ruling AK Party members waved Turkish flags and rallying songs resounded round a sports arena in the capital as Prime Minister Binali Yildirim handed out red carnations after briefly addressing thousands gathered outside.
"There is a rising voice from the town squares: for a strong Turkey, for lasting stability our decision is..." Yildirim called out, eliciting the repeated shouted response "Yes" from the multitude unable to enter the packed arena.
Some 6,500 police provided security inside and around the arena on Saturday, according to state-run Anadolu news agency.
The bid to replace the EU candidate country's parliamentary democracy with a powerful executive presidency is seen by Erdogan supporters as a guarantee of stability, preventing a return to the fragile coalitions of previous decades.
But opponents fear a surge in authoritarianism.
Tens of thousands of people have already been detained and more than 100,000 public sector workers suspended or dismissed since a failed coup last July.
The NATO-member country of 80 million will vote on the reform in a plebiscite on April 16, with a simple majority needed to approve legislation passed by parliament in January and rubber-stamped by Erdogan last month.
The AKP, which he founded, has been in power since 2002, and Erdogan became prime minister in 2003. He assumed the largely ceremonial post of president in 2014 but has pushed its powers to the limit. The reforms could enable him to stay in office until 2029.
The legislation enables the president to issue decrees, declare emergency rule, appoint ministers and top state officials and dissolve parliament.
The two largest opposition parties say the proposals would remove the balances to the already considerable influence Erdogan wields over government.
Erdogan says an overhauled political system is needed to tackle unprecedented security threats, from a series of Islamic State and Kurdish militant bombings to the putsch during which rogue soldiers killed at least 240 people.