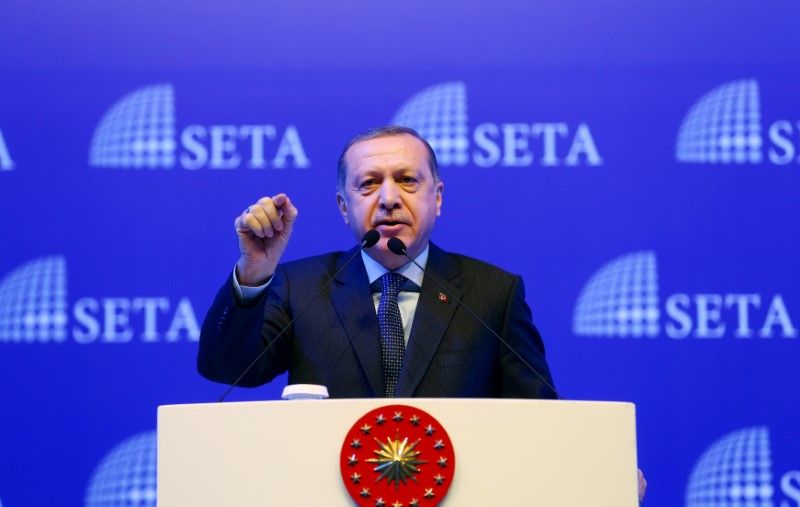 In 2016, Europe had plenty of referendums: In the Netherlands, in Britain, and in Hungary, controversial votes sent shockwaves that are still being felt.
But in spring 2017, the referendum that's causing trouble in several European states isn't in Europe, but the Middle East.
Diplomatic rows have broken out in the Netherlands, Germany and Austria—all over a referendum in Turkey. So what's the deal? Here's what you need to know.
Erdogan and the "Nazis"
In recent weeks, Turkish President Recep Tayyip Erdogan has accused the governments of Germany, Austria and the Netherlands of "Nazi-ism." The most recent row is with the Netherlands, which has escalated to the point where, on Tuesday, Erdogan evoked a historic Dutch failure to prevent the massacre in Srebrenica, Bosnia, in 1995.
The trouble began when the three countries blocked plans for rallies for their Turkish diaspora communities, aimed at encouraging Turks to vote in favor of Erdogan in an April 16 referendum that would expand his powers.
The European governments cited security concerns, and said the events could stoke tensions. In retaliation, Erdogan said: "I have said that I had thought that Nazism was over, but I was wrong."
So what's this referendum?
The plebiscite is aimed at transforming Turkey from a parliamentary republic with a president as its head of state, to a more American-style state, where the President is also head of the executive.
Among other changes, it would hand the president the power to issue decrees, declare emergency rule and appoint ministers and top officials, and it would replace the role of prime minister with one of vice president.
Erdogan says that, in an age where Turkey is bordered by one of the world's worst warzones in the shape of Syria, and is under increased risk of terrorist attack, the changes will preserve security and stability.
But opponents argue it's a power grab. Devlet Bahceli, the head of the Nationalist Movement Party (MHP), has warned that the sort of system Erdogan wants would transform Turkey into a "sultanate without a throne."
What does it mean for relations with Europe?
In the short term, the disputes with European states give ammunition to Europe's anti-Islam populists. Geert Wilders, the Dutch far-right MP whose Party for Freedom (PVV) stands to emerge as one of the strongest forces in Wednesday's general election, has leapt on the row, urging the government to expel the Turkish ambassador and all staff.
All three European nations have sizable Turkish populations, many of them descendants of post-war "guest workers" who were imported for labor but ended up staying. Amid rising populism, anything that brings concerns over their integration to the surface could cause tensions.
Meanwhile, Turkey has threatened sanctions against the Netherlands, which reportedly could affect not only trade but cultural activities, and military and technological cooperation.
Such a move could trigger retaliation not only from the Netherlands but from other EU states. On Tuesday, Nato secretary-general Jens Stoltenberg also issued a plea for calm. "I will encourage all allies to show mutual respect, to be calm and have a measured approach … to defuse tensions and de-escalate the situation," he said at a news conference.
But in the longer term, the row could have even more serious consequences for one of the EU's most important policies.
A deal was brokered between Brussels and Ankara last year that sees Turkey receive funding and benefit from an (as yet undelivered) visa-free travel arrangement with the EU in return for housing more Syrian refugees, and taking failed asylum seekers back from Greek shores.
The settlement has proved central to Europe's efforts to manage the refugee crisis. The governor of the bank of Greece has said a collapse of the deal could ruin the Greek economy, while German Chancellor Angela Merkel is relying on it to prevent anti-immigrant politicians gaining ground ahead of a general election later this year.
But with relations rapidly souring between Germany and Turkey, the two main architects of the deal, its future looks increasingly troubled.