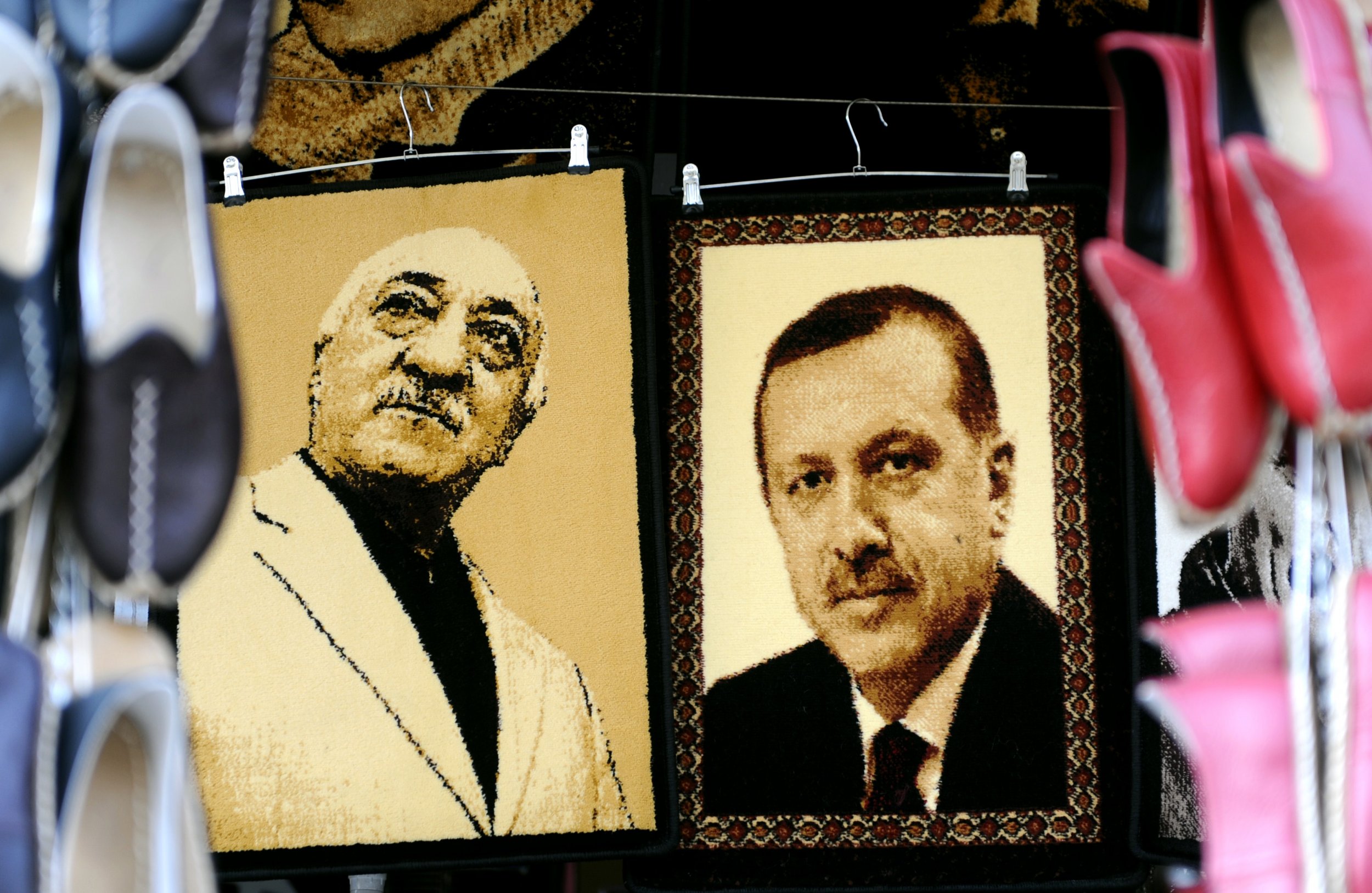 The Turkish government dismissed nearly 1,400 military personnel for suspected links to a cleric it blames for an attempted coup, state media said on Sunday, hours after President Tayyip Erdogan announced sweeping changes to the armed forces.
The expulsions are the latest attempt by Erdogan to bring Turkey's military—long seen as the guardians of the secular republic—firmly under government control. On Saturday he said he planned to shut down existing military academies and put the armed forces under the command of the Defence Ministry.
State-run Anadolu Agency said on Sunday that 1,389 military personnel had been dismissed for suspected links to the U.S.-based cleric Fethullah Gulen, who is accused by Turkey of orchestrating the July 15-16 failed putsch. Gulen, who lives in self-imposed exile in the United States, has denied the charges and condemned the coup.
Earlier this week, more than 1,700 military personnel were dishonorably discharged for their role in the putsch, which saw a faction of the armed forces commandeer tanks, helicopters and warplanes in an attempt to topple the government. Erdogan has said 237 people were killed and more than 2,100 wounded.
Erdogan, who narrowly escaped capture and possible death on the night of the coup, told Reuters in an interview last week that the military, NATO's second-biggest, needed "fresh blood". The dishonorable discharges included about 40 percent of Turkey's admirals and generals.
So far, more than 60,000 people in the military, judiciary, civil service and schools have been either detained, removed or suspended over suspected links with Gulen. Turkey's Western allies condemned the attempted coup, but have been rattled by the scale of the resulting crackdown.
The aggressive cuts to the military come when it is stretched by heavy fighting with Kurdish insurgents in the mainly Kurdish southeast and threats from Islamic State militants at its border with Syria.
Turkey's military is a member of the U.S.-led coalition against Islamic State in Iraq and Syria. Its Incirlik Air Base is used by coalition forces for missions against Islamic State.
Incirlik security
Security was tight in the immediate area around Incirlik on Sunday, Turkish security sources said, before an expected visit by the U.S. chairman of the Joint Chiefs of Staff, Joseph Dunford.
While there were rumors on social media that security forces were at the ready on worries about another coup attempt, a U.S. military spokesman at the base said they had not seen an increased Turkish police presence.
"It's business as usual here," he said, without giving his name. "We are not seeing anything like that."
Incirlik has seen some scattered protests in the days since the coup, as pro-government supporters have called on the United States to extradite Gulen. Washington says it would only do so if it had has clear evidence.
Erdogan, meanwhile, has said it was "shameful" that Western countries showed more interest in the fate of the plotters than in standing with a fellow NATO member and has upbraided Western leaders for not visiting after the coup attempt.
In an unexpected move, he has said that as a one-off gesture, he would drop all lawsuits filed against people for insulting him. He said the decision was triggered by feelings of "unity" against the coup attempt.
It could also be aimed at silencing his Western critics.
Prosecutors have opened more than 1,800 cases against people for insulting Erdogan since he became president in 2014, the justice minister has said. Those targeted include journalists, cartoonists and even children.
It was not immediately clear whether Erdogan would also drop his legal action against German comedian Jan Boehmermann, who earlier this year recited a poem on television suggesting Erdogan engaged in bestiality and watched child pornography, prompting the president to file a complaint with German prosecutors that he had been insulted.
Public sector
The number of public sector workers removed from their posts since the coup attempt is now more than 66,000, including some 43,000 people in education, Anadolu reported on Friday.
Interior Minister Efkan Ala said more than 18,000 people had been detained over the failed coup, and that 50,000 passports had been canceled. The labor ministry said it was investigating 1,300 staff over their possible involvement.
Erdogan has said that Gulen harnessed his extensive network of schools, charities and businesses, built up in Turkey and abroad over decades, to create a "parallel state" that aimed to take over the country.
The government is now going after Gulen's network of schools and other institutions abroad. Since the coup, Somalia has shut two schools and a hospital believed to have links to Gulen, and other governments have received similar requests from Ankara, although not all have been willing to comply.