Turkey: Explosion Kills Two in Town Close to Air Base Used By U.S. Planes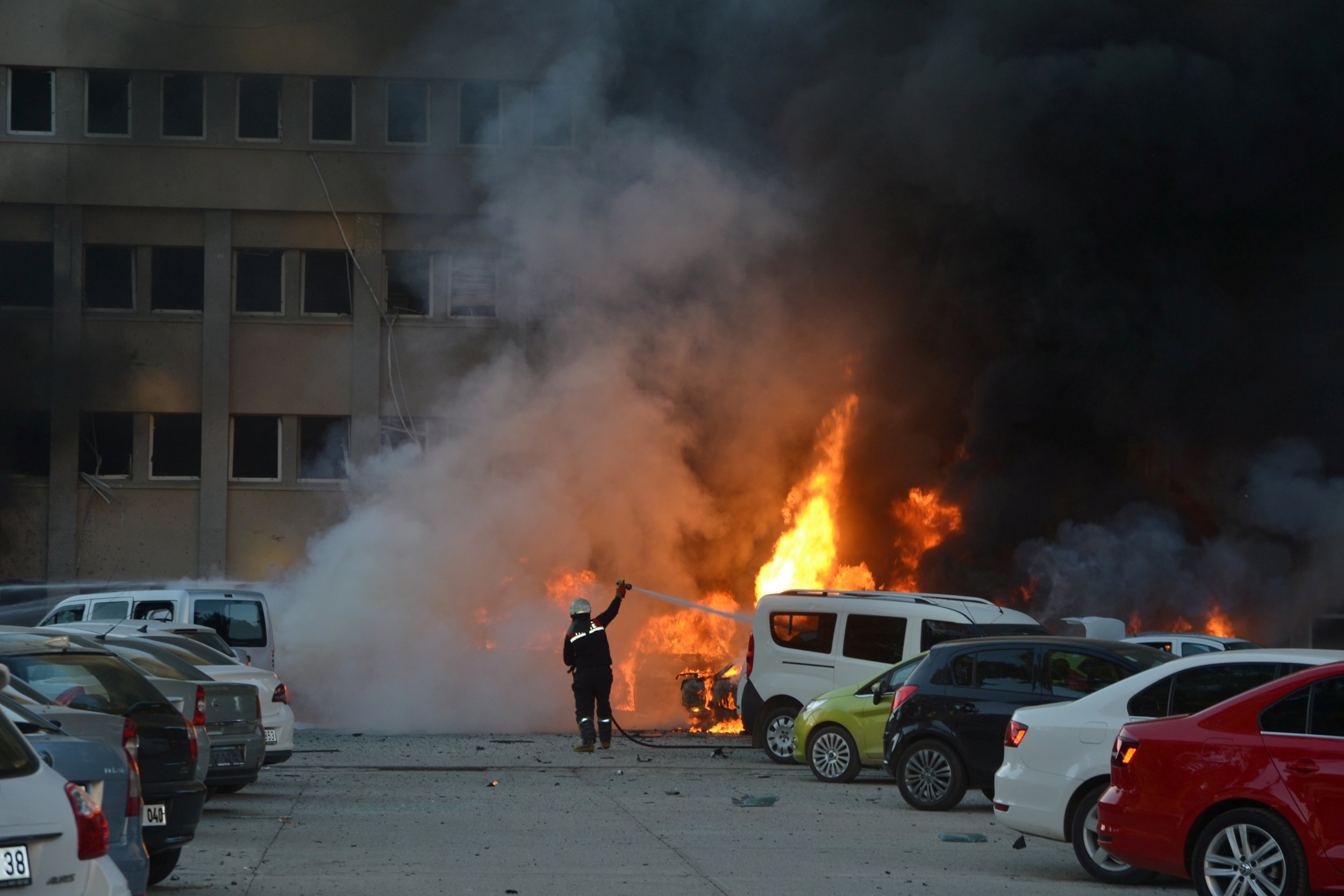 An explosion killed two people and wounded more than a dozen outside the governor's office in the southern Turkish city of Adana on Thursday, weeks after the United States warned extremist groups were planning attacks.
Video footage showed a vehicle ablaze in the car park outside the building and thick black smoke rising into the sky in the city, 25 miles from Turkey's Mediterranean coast. Windows were blown out and parts of the facade of the building, roughly six floors high, were torn off.
The state-run Anadolu agency quoted provincial governor Mahmut Demirtas as saying two people were killed and 16 wounded. Anadolu said the blast, which occurred shortly after 8 a.m. local time, came from a vehicle in front of the building.
Adana is about 10 miles from Incirlik Air Base, which the U.S. military uses to launch attacks against members of the Islamic State militant group (ISIS) in Syria. Families of U.S. military personnel were ordered to leave Adana and some other parts of Turkey in March over security concerns.
"Damned terror continues to target our people. We will fight with this terror to the end in the name of humanity," Turkish EU Affairs Minister Omer Celik wrote on Twitter, saying he had spoken to the Adana governor.
Labor Minister Mehmet Muezzinoglu said Kurdish PKK militants may have been responsible and that 21 people were wounded, five of them seriously.
"It looks like they [the PKK] were probably behind it this morning yet again, as this looks like one of their actions," he told broadcaster CNN Turk.
There was no immediate claim of responsibility. Kurdish, ISIS and leftist militants have all carried out bomb attacks in Turkey in recent years.
The U.S. Consulate General in Adana warned three weeks ago that extremist groups "continue aggressive efforts to attack U.S. citizens and other foreigners in Adana." The State Department has warned U.S. citizens to avoid travel to southeastern Turkey.