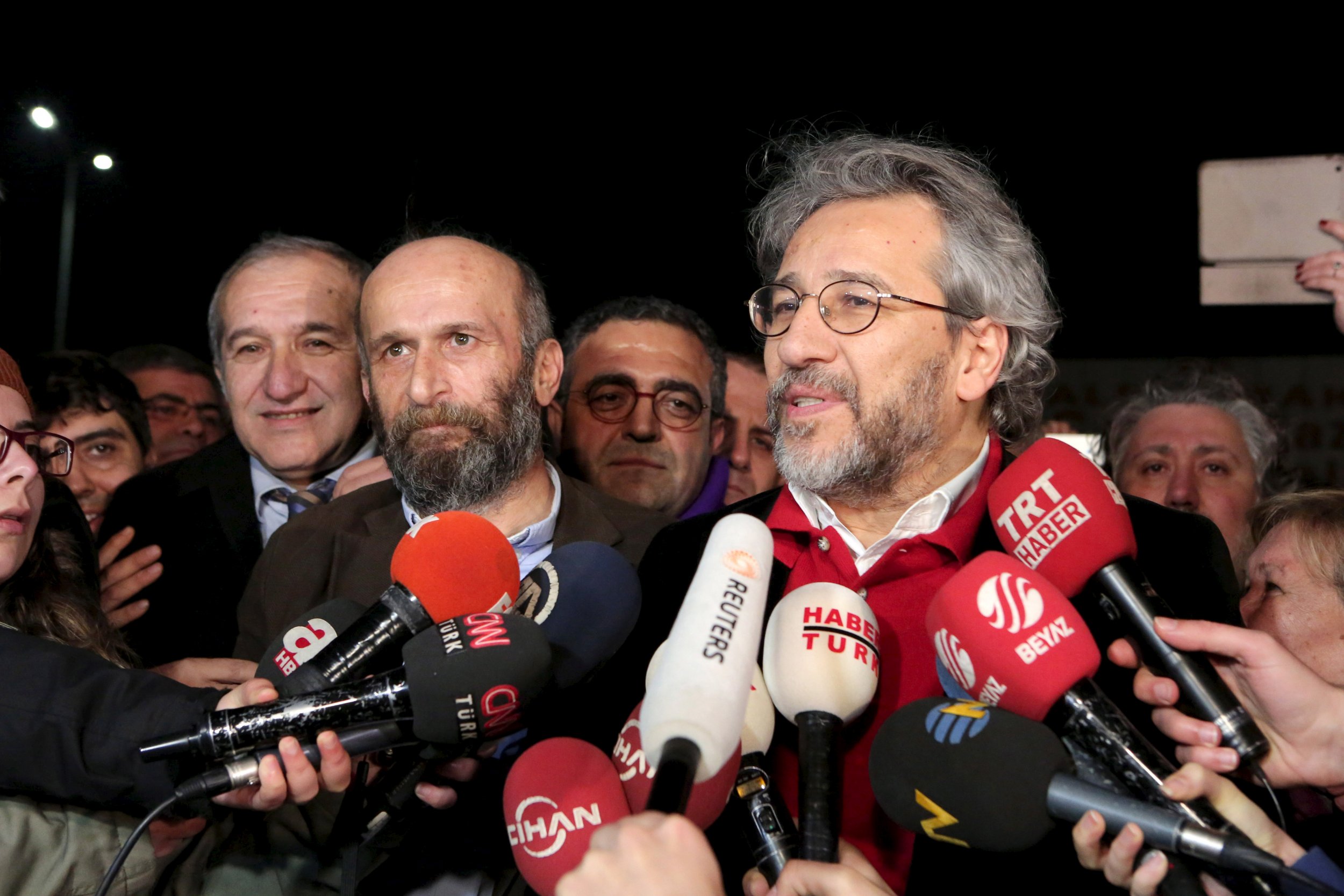 Turkey on Friday released two journalists jailed for their reporting on the government's alleged smuggling of arms to Syrian rebels, after the country's highest court ruled that the detention violated their rights.
Turkish authorities detained Can Dundar, the editor-in-chief of Turkey's Cumhuriyet newspaper, and Erdem Gul, the paper's Ankara bureau chief, in November over the publication of the controversial report. Prosecutors had sought life sentences for both men, on spying charges for revealing state secrets.
The court ruled on Thursday that both journalists' "rights to personal liberty and security had been violated." The court approved their release by 12 votes to three.
In a statement, the court added that the three-month detention violated "their freedom of expression and freedom of press."
Authorities released them from the Silivri prison on the outskirts of Istanbul in the early hours of Friday to a waiting crowd of supporters.
"This is a trial of press freedom," Dundar said. "We got out but more than 30 colleagues are still in prison. I hope that this ruling will pave way for their freedom as well."
The editor said that he would battle for the rights of the press to express itself freely in the country "until this concentration camp that you see behind me becomes a museum," referring to the prison.
The Cumhuriyet report published images of what appeared to be Turkish vehicles transporting weaponry and ammunition to militants in the Syrian civil war. Turkey's leadership is a staunch opponent of Syrian President Bashar al-Assad.
According to the Reporters Without Borders's World Press Freedom Index 2015, Turkey ranked 149th for press freedom out of 180 countries in the world. Turkey's ruling Justice and Development Party (AKP) says that Turkey allows one of the most free press corps in the world.