Turkish President Recep Tayyip Erdogan has expressed frustration that the world did not offer what he saw as sufficient support for his country's invasion of northern Syria, a measure he argued was designed to resettle refugees fleeing the country's eight-year conflict.
Erdogan made the remarks Wednesday at the Global Forum for Refugees in Geneva, where he argued Turkey was the "country that hosts the largest number of asylum seekers in the world"—hosting some 3.7 million Syrian refugees at what he said was a cost of $40 billion. In a stated bid to alleviate this burden, Turkey and allied Syrian insurgents launched in October a cross-border offensive against areas held by U.S.-backed, mostly Kurdish fighters in order to establish a so-called "safe zone" that Erdogan said has already allowed the return of 371,000 refugees, a number he hoped would soon reach one million.
The Turkish-led attack was met with criticism not only from the Syrian government, but from the United States, Russia and other powers as well. Reacting to those not supporting his project, Erdogan said even "the giants of the world, the ones with the most money, just smile at us and there is no support for us."
The Turkish leader went on to accuse foreign powers of prioritizing an oil grab in Syria over humanitarian causes, saying "none of the efforts to protect oil wells have been spent on children fleeing barrels bombs." He argued that "when we didn't see the support we wanted from the international community in the face of this sad picture, we had to take care of ourselves."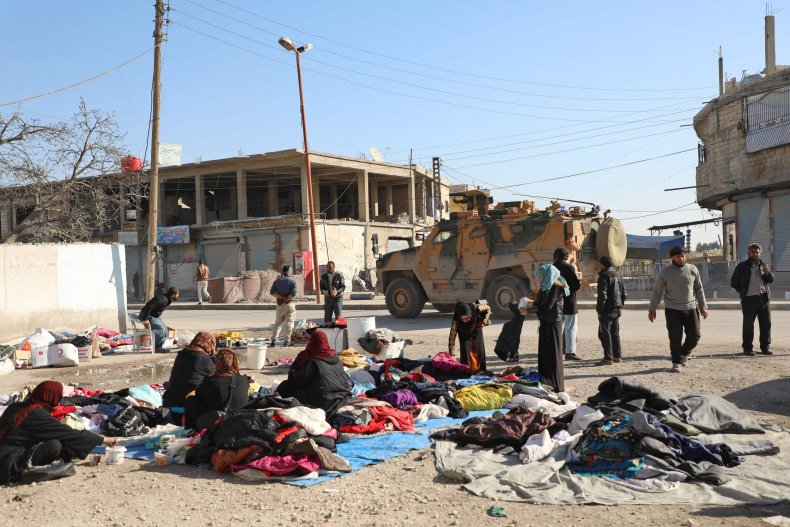 Those comments were a thinly-veiled slight at fellow NATO leader President Donald Trump, who refused to back Turkey's operation against Pentagon-backed Kurdish forces and instead withdrew U.S. troops further east to maintain control of oil fields. The U.S. considers the Syrian Democratic Forces to be a key partner in battling the Islamic State militant group (ISIS), but Turkey views its main component, the People's Protection Units (YPG), as an extension of the outlawed Kurdistan Workers' Party (PKK).
Washington and Ankara both initially backed the 2011 rebel and jihadi uprising that devolved into clashes and civil war in Syria, but their aims have since diverged. Though still supporting fighters opposed to Syrian President Bashar al-Assad, Turkey has entered into a trilateral peace process with his top international supporters, Russia and Iran.
These countries too criticized the Turkish incursion, which led the Syrian Democratic Forces to strike a security deal with the Syrian government. The U.S. and Russia struck separate, back-to-back ceasefire deals in an effort to halt the fighting in northern Syria and establish safe zones free of YPG presence, but deadly clashes have persisted throughout the northern border regions.
The Turkish Defense Ministry on Wednesday blamed the YPG for a car bomb that killed one civilian in Ras al-Ayn, Raqqa province and a mine attack that killed two civilians in Tal Abyad, Hasakah province. The official Syrian Arab News Agency placed the death toll for the former attack at five and the latter at four, but did not assign blame, only accusing Turkey and its allies of causing instability in the area.
The pro-opposition, U.K.-based Syrian Observatory for Human Rights also reported on these explosions without specifying the culprit. The monitor further Wednesday reported on Turkish airstrikes on positions of the Syrian Democratic Forces, which were said to have destroyed a Turkish tank in northern Raqqa by using a guided missile.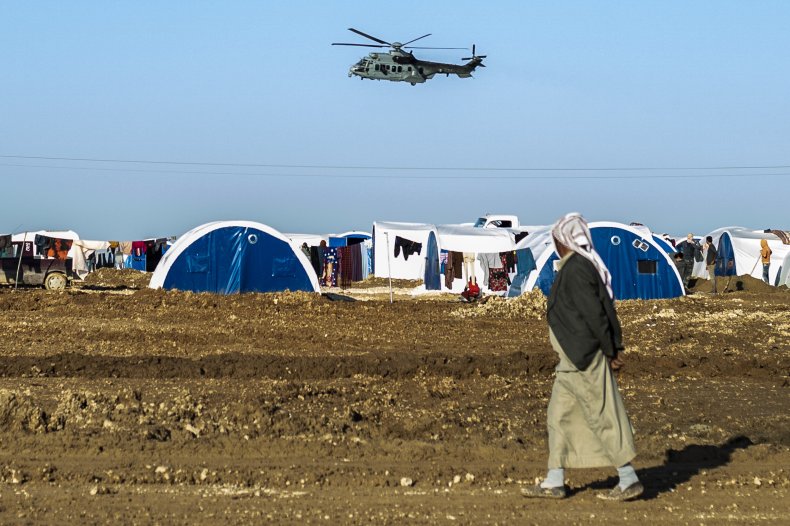 Moscow and Damascus have also campaigned for the resettlement of Syrian refugees, but as a process conducted strictly through Assad's government. The United Nations and Western powers have warned against any plans to forcefully repatriate Syrians that fled to neighboring countries such as Turkey, Lebanon, Jordan and Iraq.
Meanwhile, the U.S. lawmakers voted Tuesday to further sanction Syria and its international backers due to allegations of widespread war crimes. Last week, the Senate also passed legislation intended to impose restrictions against Turkey over its adventurism in northern Syria as well as Ankara's acquisition of Moscow's advanced S-400 Triumf surface-to-air missile system.
Syrian Democratic Forces commander Mazloum Abdi has called on the U.S. to do more to restrict the Turkish-led campaign, arguing Monday on Twitter that "Turkey has turned homes of ordinary Syrians into a political card to pressure the international community & use it for demographic engineering."
"The international community & organisations must stop this & develop a mechanism for the safe return of indigenous people to their homes," he added, claiming that some of the 300,000 that returned to their homes since the Turkish operation "were kidnapped, tortured & killed" by rebels. "
These war crimes by Turkey against our people must stop," Abdi wrote.