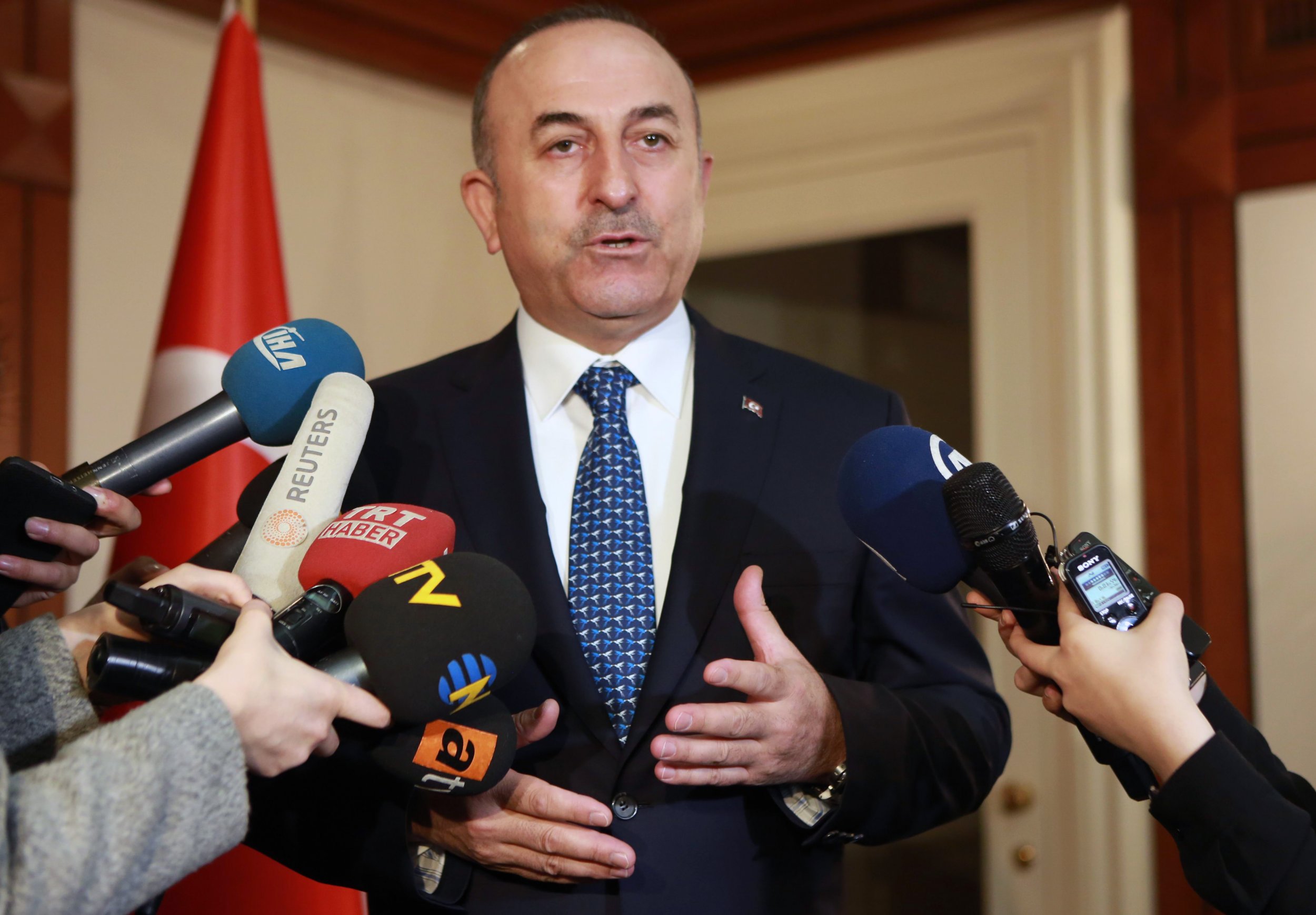 Turkey's foreign minister launched a stinging verbal assault against Germany Friday, alleging that forces in the German nation are working against a "yes" vote in an upcoming Turkish referendum that could boost the powers of President Recep Tayyip Erdogan.
Mevlut Cavusoglu, speaking to reporters in Ankara after meeting his Hungarian counterpart Friday, said that Germany was attempting to steer the direction of the campaign from German soil, where some three million people of Turkish origin reside, the largest Turkish diaspora in the world.
"They don't want Turkish leaders to campaign because they are working for 'no' votes," Cavusoglu said. "They want to prevent (the creation) of a strong Turkey."
The referendum on April 16 will decide whether Turkey is governed by a presidential system, with the post of prime minister being removed in the event of a "yes" vote, handing Erdogan greater presidential powers and what critics say would effectively give Turkey a sole, absolute ruler.
Erdogan and his ruling AKP party say a "yes" vote would bestow Turkey with a system akin to France or the U.S.
Read more: German town receives bomb threat after blocking a Turkish rally
Cavusoglu's comments came after authorities blocked Turkey's Justice Minister Bekir Bozdag from being a guest speaker at a town hall in Gaggenau in southwestern Germany. Ankara, in protest at the decision, summoned the German ambassador. Turkish politicians are attempting to appeal to 1.4 million Turks in Germany who are eligible to cast their vote in the referendum.
The small town reported a bomb threat Friday, with the caller citing "the cancellation of the event with the Turkish justice minister as a reason," local official Dieter Spannagel told AFP news agency.
Turkey's top diplomat said such incidents have "become a systematic practice of the German deep state," accusing German officials of not honoring "democracy, freedom of expression or freedom of assembly."
Spannagel went on to accuse Germany of treating Turkey like a minor country, one below Germany's standing. "Turkey is not a country that takes your orders. You are not Turkey's boss," he said.
Relations between Ankara and Berlin have become strained over the migrant crisis, the failed military coup last year and, in a recent episode, Turkey's detention of a German journalist for extremism-related charges.
Erdogan has framed the vote as necessary to protect national security, arguing that anyone who supports a "no" vote is tacitly supporting those behind a failed coup attempt in July last year.
Erdogan and his ruling AKP party hold cleric Fethullah Gulen, who lives in exile in the U.S., responsible for the coup plot, and proceeded to jail, arrest or suspend thousands of suspected supporters of the cleric.