Turkey Hasn't Asked for Return of U.S.-Based Cleric: Kerry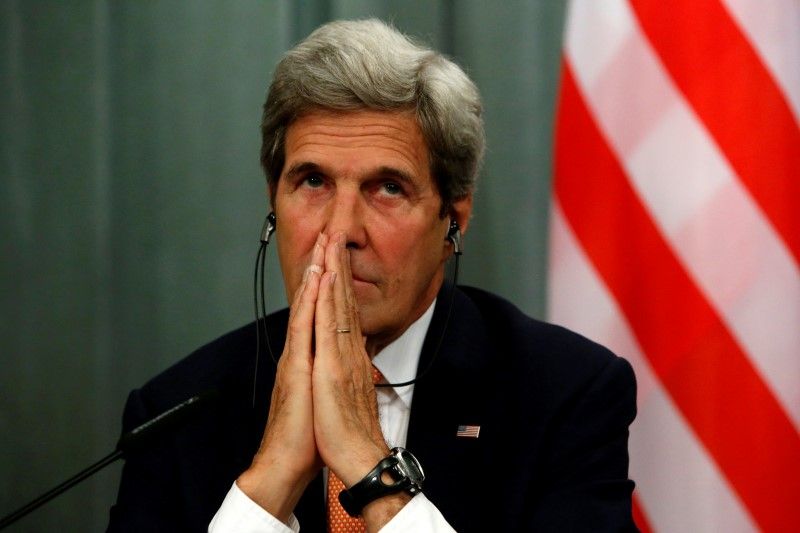 U.S. Secretary of State John Kerry said on Saturday the United States had not received any request to extradite Muslim cleric Fethullah Gulen, but was willing to assist in legitimate efforts to deal with plotters of Turkey's attempted coup.
The Turkish government said followers of Gulen, who has been living in self-imposed exile in the United States for years, were behind the attempted coup by a faction of the military on Friday.
Speaking during a trip to Luxembourg, Kerry said he hoped the constitutional process would be followed when dealing with those behind the attempted coup.
"I am sure that people will wonder about allegations about who instigated this and where support came from," he said.
"The United States will obviously be supportive of any legitimate legislative efforts and, under due process and within the law, we will be completely supportive of efforts to assist the government of Turkey if they so request."
Asked if the United States had received an extradition request, he said:
"No, we haven't received any request with respect to Mr. Gulen. We fully anticipate that there will be questions raised about Mr. Gulen, and obviously we invite the government of Turkey...to present us with any legitimate evidence that withstands scrutiny, and the United States will accept that and look at it and make judgments appropriately, and I am confident there will be some discussion about that."
Gulen denied playing any role in the attempted coup, which he condemned.
Kerry said the United States understood that in Turkey "things are now calm and order is being restored."
He said all U.S. embassy personnel had been accounted for and the United States was working to determine that all of U.S. citizens were taken care of and protected.
Kerry expressed hope that "things will remain calm and there will be a constitutional process and a legal process to deal appropriately with coup plotters."
He reiterated U.S. support for the elected government.
"The United States, without hesitation, squarely and unequivocally stands for democratic leadership, for the respect for a democratic elected leader, and for a constitutional process," he said.
Kerry said the coup attempt had come as a surprise to all, and added: "I must say, it does not appear to have been a very brilliantly planned or executed event."
He said that, as things stood, Turkey's cooperation in counter-terrorism efforts, in NATO, on Syria and in countering Islamic State (ISIS) militant group had not been impaired.
A successful overthrow of Erdogan would have marked one of the biggest shifts in the Middle East in years, transforming a major U.S. ally while war rages on its border.
A failed coup could still destabilize a NATO member that lies between the European Union and the chaos of Syria, with Islamic State (ISIS) bombers targeting Turkish cities and the government also at war with Kurdish separatists.