Health Care Is 'Under Siege' in Southeastern Turkey: Report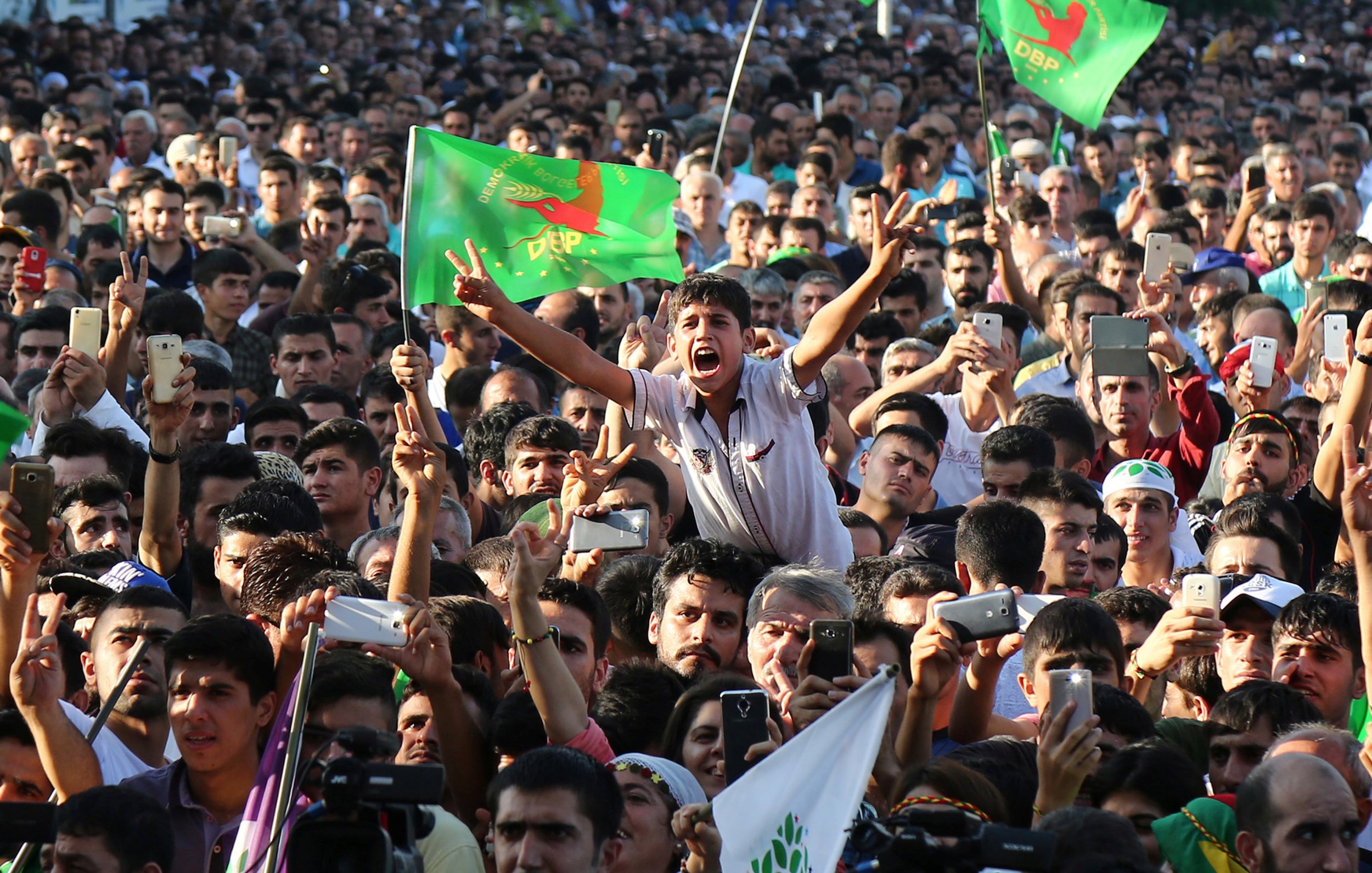 Turkish authorities have "deliberately and unlawfully imposed a virtual state of emergency" across southeastern Turkey over the past year, resulting in hundreds of civilian deaths as health care is increasingly difficult to access, according to Physicians for Human Rights.
In a report released on Tuesday, U.S.-based organization Physicians for Human Rights said a round-the-clock lockdown remains in some towns and cities in southeastern Turkey, home to the country's minority Kurdish population. The report said Turkish authorities interfered with health care services and thousands were denied treatment because government security services "destroyed medical facilities, barred emergency vehicles from reaching the wounded, and punished doctors for attempting to treat those harmed in the ongoing conflict between the government and Kurdish fighters."
The Human Rights Organization of Turkey, a nongovernmental organization, said more than 338 civilians—including at least 72 children—died as a result of the government's actions. The report comes several weeks after a faction of the Turkish military attempted, and failed, to overthrow the government. The coup "has drastically altered the human rights conditions within the country," according to the report.
On Sunday, more than 1 million people attended a rally in support of Turkish President Recep Tayyip Erdogan, during which he supported a reintroduction of the death penalty.
"Well before the failed military coup last month, Turkey's government showcased its intolerance for dissent and its willingness to use collective punishment and other illegal tactics in the name of national security," Christine Mehta, a co-author of the report, said in a statement on Tuesday.
"Considering Turkey's track record in the face of crisis, and particularly its recent crackdown in the Kurdish southeast, the imposition of a nationwide state of emergency and the sweeping purges make it clear that any future dissent in Turkey could be met with equally brutal repression."
Between July 2015 and May 2016, Physicians for Human Rights documented curfews—or "24-hour sieges," according to the report—imposed 65 times by Turkish forces in 22 districts and seven major cities in the country's southeast. The organization also found a number of instances of hospitals being used for military purposes and spoke with families who say their loved ones died because ambulances were not permitted to move through checkpoints. In January and February this year, more than 100 injured people were trapped in basements in the city of Cizre, located close to the Syrian border, without access to health care because of a round-the-clock curfew imposed by Turkish forces.
There is "no longer any space" for journalists and human rights workers to document the treatment of the country's Kurdish population, according to the report.
During the curfews imposed by authorities over the past year, security forces would often bar medical staff from entering certain areas of hospitals or health centers and carried out "extensive body searches and identity checks," according to the report. These checks were a "major deterrent" to local people who wanted medical care. Physicians for Human Rights says that state authorities failed to protect health centers and, in some cases, contributed to significant damage of their structures.
Despite medical workers having special protection under international law to provide services to sick and wounded in conflict zones, Turkish authorities "routinely violated these protections in southeastern Turkey between July 2015 and June 2016," the report says. These include attacks on health care personnel in Southeastern Turkey, including an ambulance driver who was allegedly shot to death by police while responding to a call for emergency assistance.
Physicians for Human Rights lists a number of recommendations for Erdogan in its report, including immediately lifting all obstruction to health care access and ending the use of state hospitals for military purposes. The organization also calls on the Kurdistan Workers' Party to stop attacks on hospitals and indiscriminate attacks that cause civilian deaths.
"July's coup attempt is no excuse to ignore past human rights violations, and the current crackdown within the judiciary and other sectors of Turkish society jeopardizes our ability to truly know the human rights consequences of the government's actions in the southeast," said Dr. Önder Özkalipci, another co-author of the Physicians for Human Rights report, said in a statement.
The Turkish mission to the United Nations did not return Newsweek 's request for comment.