Turkey Issues Arrest Warrants for 42 Journalists After Failed Coup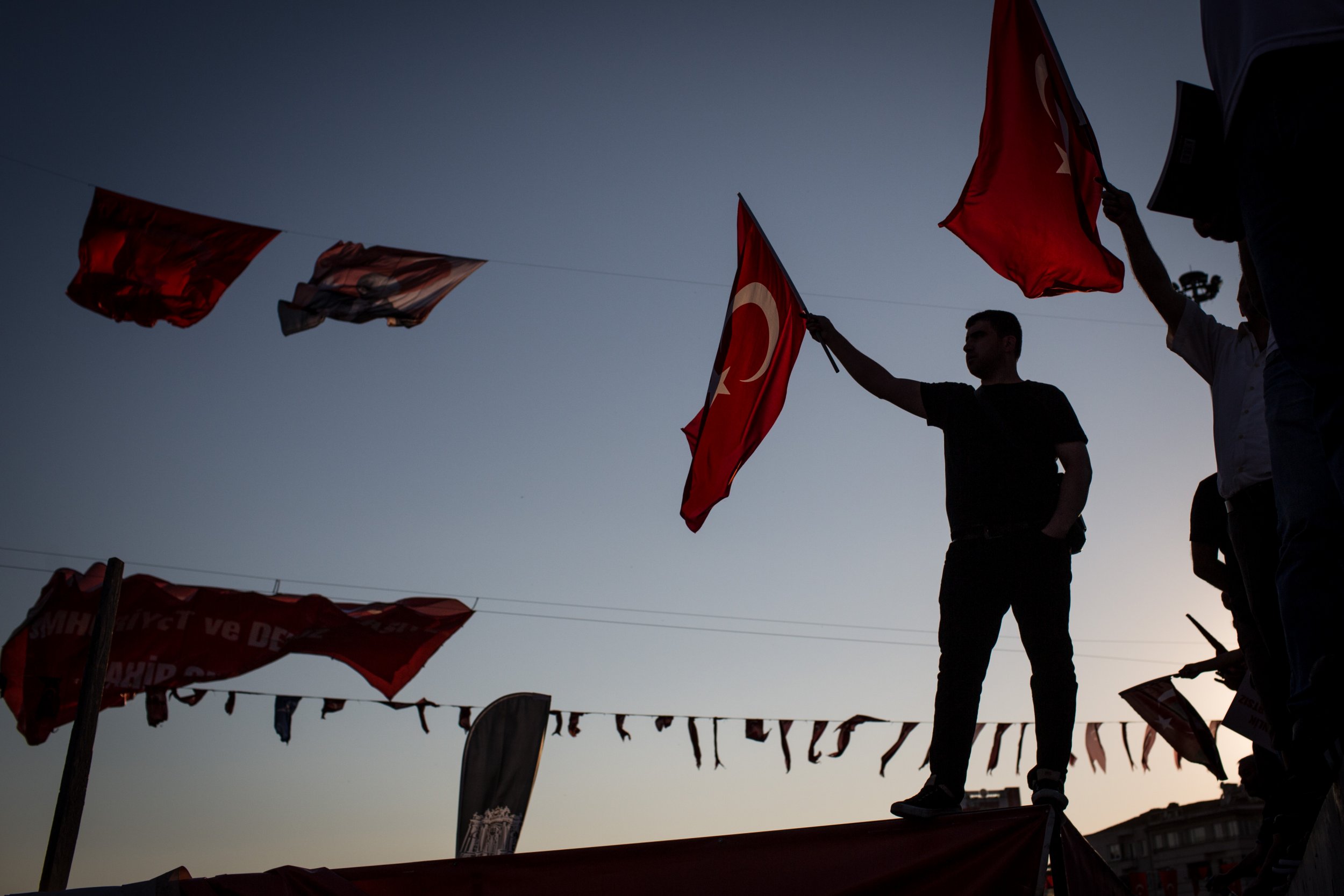 Turkey has issued arrest warrants for 42 journalists as the country's government continues its crackdown on those it suspects of supporting a cleric accused of inspiring a failed coup earlier this month, according to state-run television.
The list reportedly includes prominent critic of the government, 72-year-old Nazli Ilicak. Turkey's pro-government newspaper Sabah fired her in 2013 for condemning ministers implicated in a corruption scandal. It remains unconfirmed if any of the 42 journalists have already been detained.
The opposition media in Turkey has been a target for the ruling government. The government seized control of Turkey's largest newspaper, Zaman, and the country's second-largest news agency, Cihan, in March. President Recep Tayyip Erdogan accused both of having links to Fethullah Gulen, the U.S.-based cleric the government claims is behind the coup attempt.
Last week, Erdogan announced a three-month state of emergency, giving the government further powers to detain those it says were linked to the coup.
The attempted overthrow, which came on July 15, left 246 people dead and more than 1,000 wounded. The Turkish government suspended or detained some 60,000 people from across Turkish public life, including teachers, judges, soldiers, police and government workers. Erdogan also pledged to remove "viruses" from the country's military.
But as the government crackdown continues, European Union Commission President Jean Claude Juncker warned on Monday that the bloc would sever the accession process for the NATO member if it proceeded with a proposal to reintroduce the death penalty.
On Monday, Turkish Foreign Minister Mevlut Cavusoglu said that Ankara's relations with Washington would be damaged if the U.S. did not extradite Gulen to the country.
The cleric has lived in exile in the U.S. since 1999. He denies that he had any involvement in the coup against the Turkish government. Washington has called for evidence before making a decision over his extradition, which could then take many years.
Erdogan's ruling AKP party and the opposition CHP party held a joint pro-democracy rally on Sunday in Istanbul in a show of unity to condemn the coup attempt.