Turkey Renames U.S. Embassy Street After Malcolm X Following Request From President Erdogan
The Turkish government voted to rename the street on which a future U.S. embassy will sit after American civil rights leader Malcolm X.
The municipal assembly of Turkey's capital city, Ankara, voted unanimously in favor of changing the name of the street to honor the black Muslim leader who was killed by assassins in New York City in February 1965.
Turkish government leaders commonly rename streets as a means of making international and domestic political statements. Turkish President Recep Tayyip Erdogan personally sent the order down to the assembly about his desire to see the U.S. embassy street name changed, Haberturk TV first reported.
President Erdogan's spokesman, Ibrahim Kalin, tweeted a story Sunday from the Haberturk news outlet announcing the "Malcolm X" street name change. A U.S. embassy is currently being constructed on the road in downtown Ankara. Erdogan labeled Malcolm X a symbol of "the struggle against racism."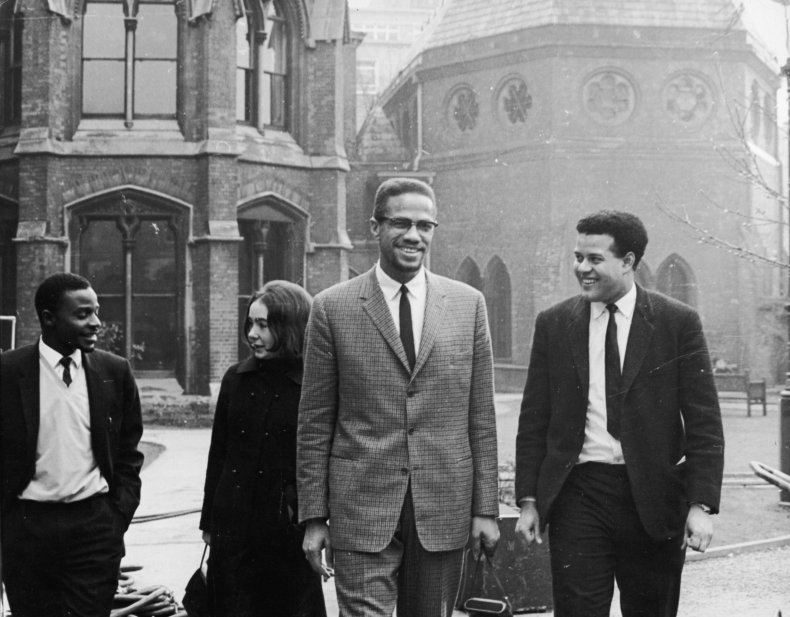 Erdogan met with Malcolm X's daughters, Qubilah Shabazz and Ilyasah Shabazz last month in New York, where the Turkish president was staying for a U.N. General Assembly session. The sisters said Erdogan "represents" the legacy of their late father.
"It was my great honor to meet with such a leader, especially in the name of human dignity, compassion and social justice," Shabazz told an Anadolu Agency correspondent last month.
Erdogan has increasingly been behaving as a dictator in Turkey, and has attracted global condemnation for his crackdowns on free speech, among other freedoms.
This is not the first time Turkish government leaders have changed the names of streets as a political move. Erdogan demanded that now-President Donald Trump have his name removed from signs around Trump Tower in Istanbul after Trump proposed a Muslim immigration ban during his 2016 presidential campaign. Last month, the municipal assembly voted to remove Trump's name from the metro underpass which leads to the Trump hotels.