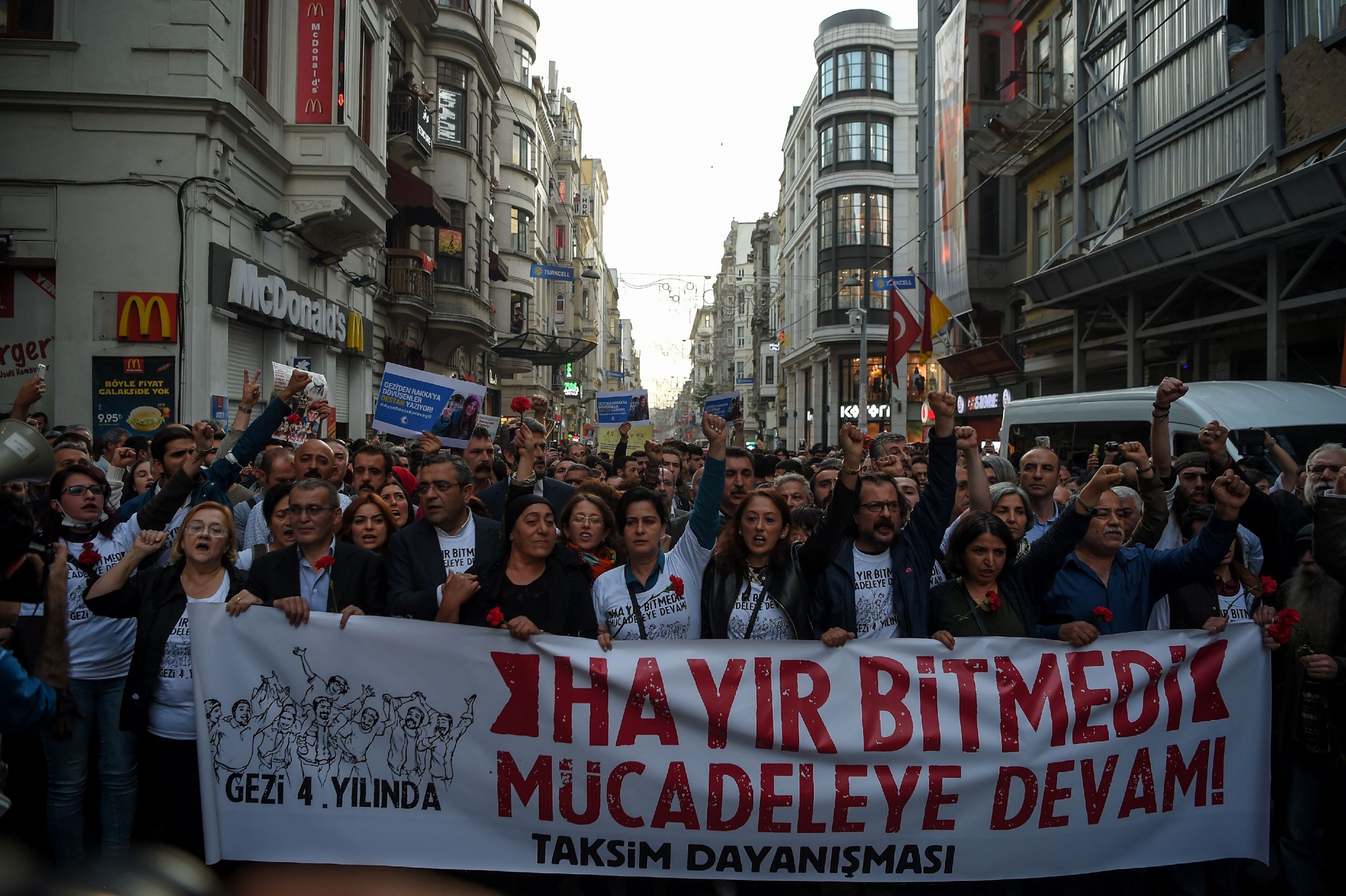 Istanbul police are hunting for a German activist after finding a printer hidden in a hotel room that spewed fliers calling for action against President Recep Tayyip Erdogan in Istanbul.
According to German website Bento, the leaflets said "Do not be a will-less flock of followers who will allow neighbors to be killed or imprisoned." It also stated: "Together we are stronger than any system. Death to the dictator!"
The leaflets were printed on Saturday morning, and hotel staff immediately notified police of the stunt.
The hotel in the city's Taksim district was booked in the name of 26-year-old German national Sebastian Enden.
A German activist from the Center For Political Beauty (ZPS) told the website that it was the work of the organization, which carries out protests of political activism. The center had called for a campaign of distributing leaflets in opposition of "dictatorships."
Erdogan has been increasingly criticized by the Turkish opposition and European Union member states for what they say are increasingly autocratic policy decisions following the failed military coup in July 2016.
Police said they found the source of the leaflets—hundreds were spewed onto the street—to be a remote-controlled printer.
Philipp Ruch of ZPS said it was not an act by a sole German national, as reported by Turkey's government-leaning media outlet Daily Sabah, but by several volunteers who prepared the action in different hotels with several printers. "Actually we had four printers," claimed Ruch. "We called them Churchill I to IV."
It remains unclear if Enden is a fake name or someone who remains on the run. Daily Sabah posted a picture of Enden and his identity card, while the hotel said that Enden had checked out on Friday without returning. The website claimed that Enden may have already left the country on a flight to Germany on Saturday.
Turkish police have opened an investigation into the incident. While the exact punishment Enden would have faced for insulting the Turkish leader is unclear, he would have likely felt the strong arm of the Turkish justice system. The maximum punishment for insulting the president in Turkey is four years in jail.
As of mid-2016, Turkish prosecutors had filed some 2,000 defamation cases against citizens deemed to have insulted Erdogan since he rose to the presidency in August 2014. Those accused of such a crime have included a former Miss Turkey, students, academics and media workers.