Was Trump Aide Michael Flynn Working for the Turkish Government to Kidnap a Cleric Living in the U.S.?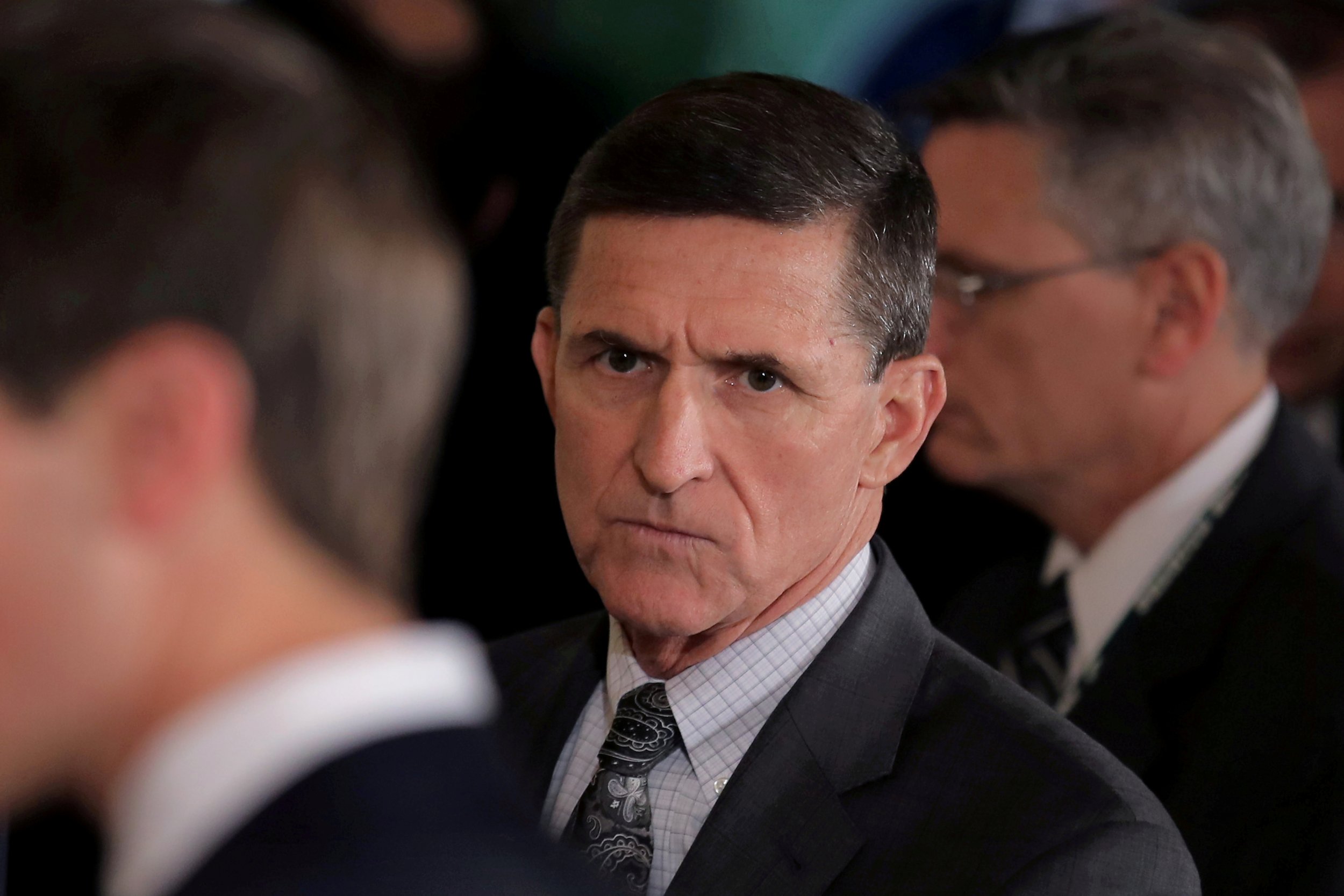 Turkish officials have vehemently denied allegations that they offered to pay President Donald Trump's former national security adviser Michael Flynn around $15 million to forcibly extradite a Turkish cleric who has been living in the U.S. for decades.
The Wall Street Journal reported Friday that special counsel Robert Mueller is investigating an alleged plot in which Flynn would be paid to send Fethullah Gulen, a Turkish preacher who has become an object of obsession for Turkish President Recep Tayyip Erdogan, back to Turkey. Gulen has been living in Pennsylvania since 1999, and the Obama administration resisted requests from the Turkish government to extradite him. It's still unclear how the Trump administration will respond to the requests.
Friday's report said Turkey had asked Flynn for help to have Gulen transported on a private jet to the Turkish prison island of Imrali. Unsurprisingly, Turkey characterized the allegations in a statement as "utterly false, ludicrous and groundless." But some experts say that Turkey's government would have scored political points for extraditing Gulen.
"It's not unthinkable that Turkey may have considered extrajudicial means to get hold of the cleric. Gulen's unpopularity crosses political divides back home and the capture would have presented a huge win domestically that would outweigh any international fallout," Alp Toker, the founder of Turkey Blocks, which monitors technology and politics in Turkey, told Newsweek.
Gulen is a 75-year-old Turkish preacher who rose to prominence in the 1970s by advocating the importance of ethics in education. His ideological movement has established private schools in 150 countries, including the United States.
Turkish President Erdogan and Gulen were close allies for decades, and the two leaders both supported Turkish nationalism and strict religiosity. But the relationship soured in 2013 after Gulen criticized the way Erdogan dealt with street protests.
Erdogan then blamed Gulen for a coup attempt that failed to depose him in 2016. Since then, the Turkish government has launched a witch hunt for "Gulenists," jailing journalists, politicians, members of the military and anyone suspected of siding with Gulen.
Around 50,000 people are in prison in Turkey and over 100,000 civil servants have been fired from their jobs for alleged links to Gulen's network.
Flynn, a retired lieutenant general, worked for Turkey as a lobbyist while simultaneously working on the Trump campaign. He has written op-eds in favor of Gulen's extradition.
Flynn's lawyer described the allegations that his client was working to extradite Gulen as "outrageous." But in an exclusive interview with France 24, Gulen said he had been aware of the Turkish government's efforts to involve Flynn.
"I learned about the report of that meeting, that Erdogan's son-in-law met with Flynn and they paid his company a considerable sum of money," Gulen told France 24. "Indeed for a person like Flynn, who served in high positions, who comes from the military and served in respectable positions, for him to accept such money—which might be considered a form of bribery—I don't think it's befitting for a person of his stature."
Gulen has said he would not flee the U.S. if the Trump administration chose to extradite him, but experts say it's unlikely he will be extradited anytime soon.
"Both the legal and political means of the Trump administration to extradite Gulen are extremely limited, especially without substantial proof that he was directly and personally involved in the military coup attempt," Magdalena Kirchner, a fellow at the Istanbul Policy Center, told Newsweek. "If Turkey was seeking Flynn's assistance to kidnap or encourage the administration to interfere in judicial process, it would underline that also not everyone in Ankara is convinced that Gulen could be extradited to Turkey under current circumstances."
Flynn was one of the first people investigated by the special counsel for allegedly facilitating collusion between the Trump campaign and the Russian government during the 2016 presidential campaign. Investigators are reportedly gathering information about Flynn's lobbying work, including whether he lied to federal agents about his overseas contacts.