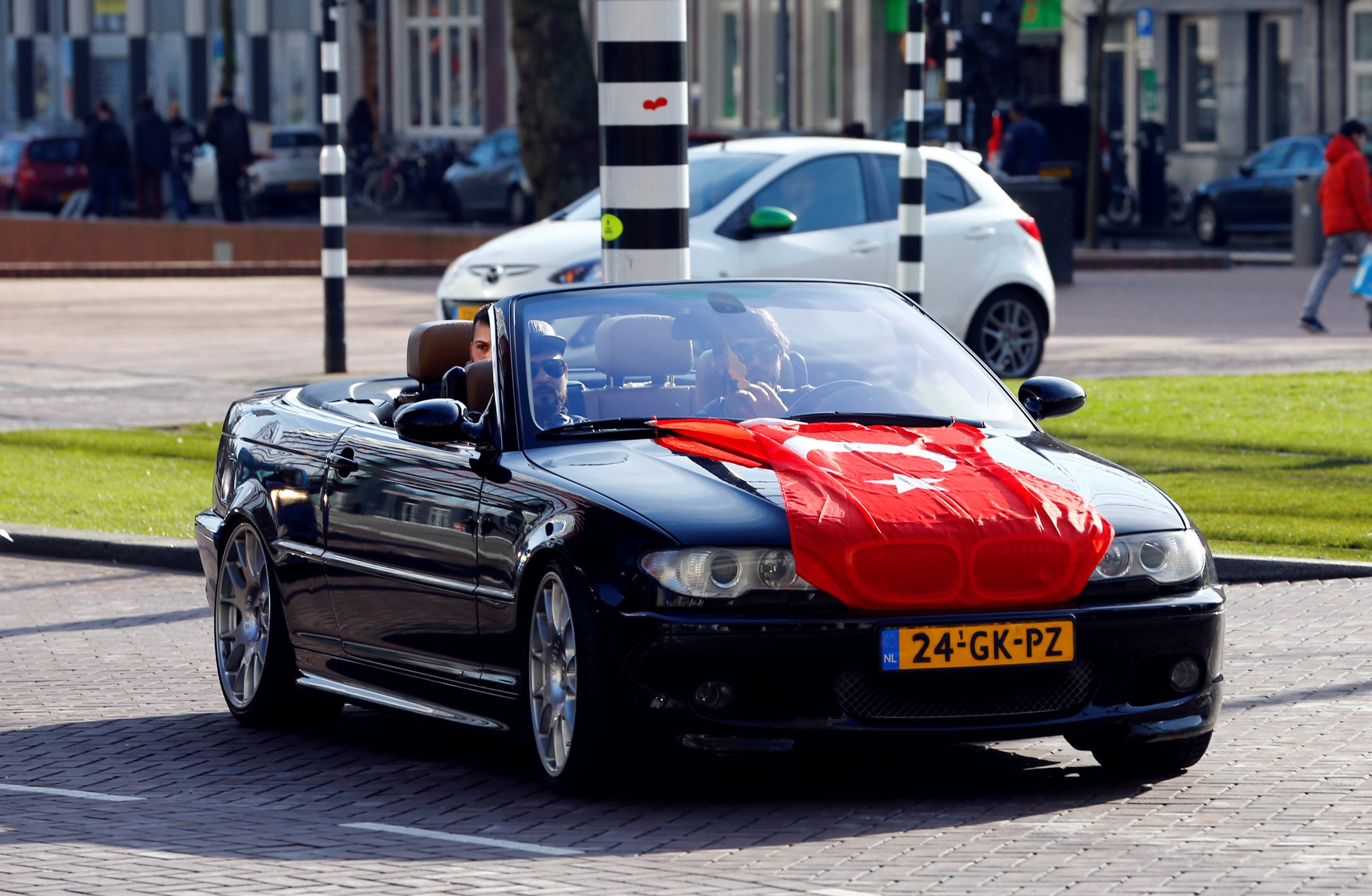 Turkey's foreign ministry said Tuesday the European Union was exercising democratic values selectively and that it should not be standing by the Netherlands, which it accused of violating human rights and European values.
Ankara has suspended high-level diplomatic relations after Dutch authorities prevented its ministers from speaking at rallies of expatriate Turks, worsening a row between the NATO allies.
In a joint statement on Monday, EU's foreign policy chief Federica Mogherini and enlargement commissioner Johannes Hahn called on Turkey to refrain from "excessive statements" to avoid further escalating the dispute.
"EU counterparts are exercising democratic values and basic rights and freedoms selectively," the foreign ministry said in a statement. "It is very grave for the EU to hide behind member country solidarity and stand by the Netherlands, which has clearly violated human rights and European values," it said.
Mogherini and Hahn's statement included "inaccurate assessments," the foreign ministry said.
"It should be understood that the EU's statement…actually helps the cause of extremes such as xenophobia and anti-Turkish sentiment," it said.
President Recep Tayyip Erdogan, who is seeking Turkish voters' support in an April 16 referendum on boosting his powers as head of state, had accused the Dutch government of acting like "Nazi remnants" for barring his ministers.
The sanctions include the banning of the Dutch ambassador and diplomatic flights from the Netherlands. They do not appear to include economic measures or travel restrictions for ordinary citizens.
Dutch Prime Minister Mark Rutte said Tuesday that the sanctions were "not too bad" but were inappropriate as the Dutch have more to be angry about.