Turkey Orders 400 Arrests in Continuing Post-Coup Crackdown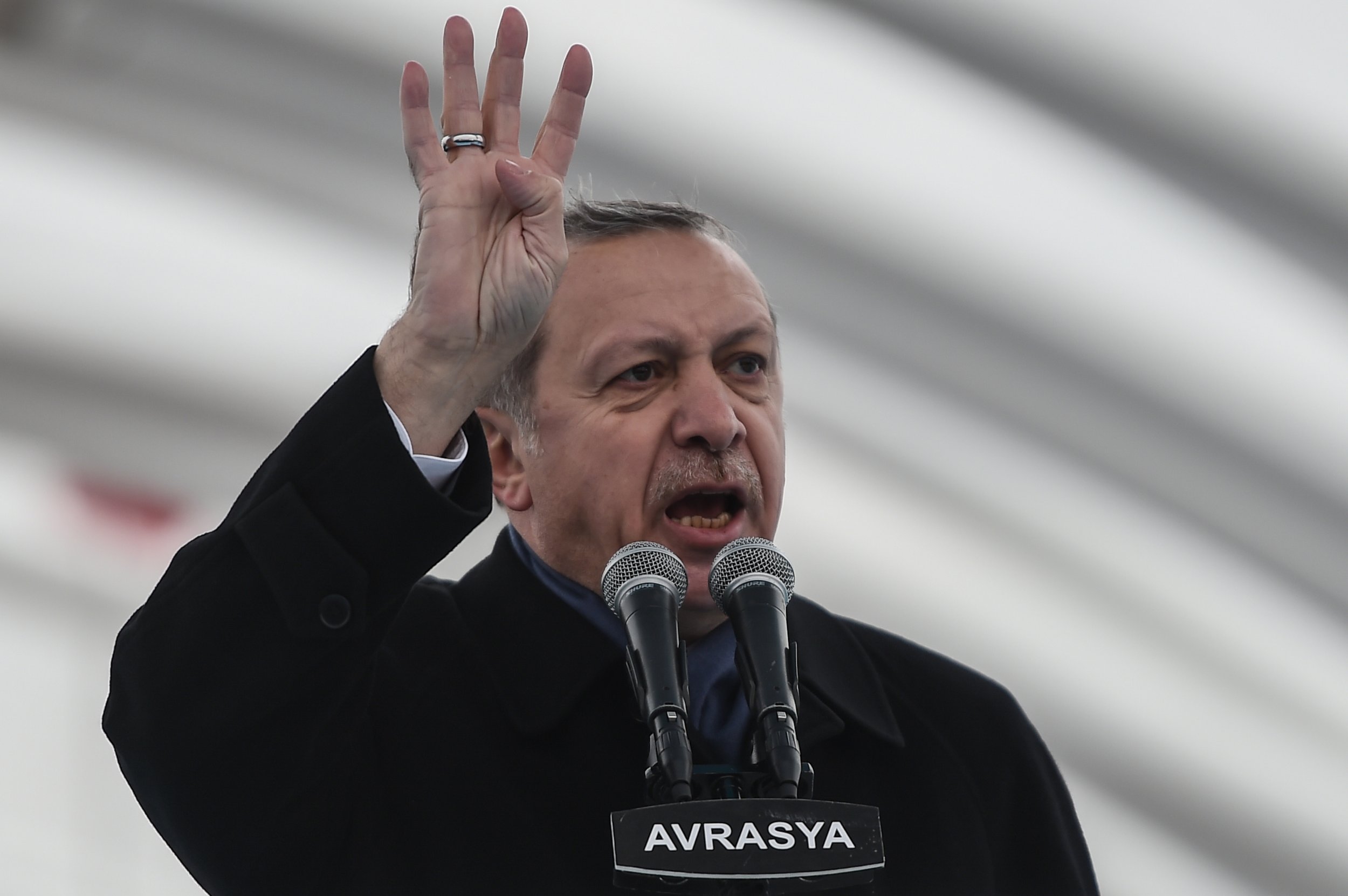 Turkish prosecutors have issued arrest warrants for more than 400 people, including soldiers and security officers, in 48 provinces across the country following July's failed coup, broadcaster Haberturk said on Saturday.
They were being sought on suspicion of using Bylock, an encrypted smartphone messaging app that the government says was used by the network of Fethullah Gulen, who is alleged by Ankara to have orchestrated the attempted coup, Haberturk reported.
Gulen, a U.S.-based cleric who has lived in self-imposed exile in Pennsylvania since 1999, has denied the charge and condemned the coup.
In a post-coup crackdown, Turkey has jailed some 40,000 people pending trial and has suspended or dismissed more than 100,000 from the military, judiciary and public services.
Among the suspects were 123 soldiers from the navy and 187 security officers, Haberturk said. It said 12 people had been detained so far in operations centered in Ankara and Istanbul.
Separately, authorities detained five people in relation to attacks with rocket launchers on Friday by unidentified assailants on Istanbul's police headquarters and an office of the ruling AK Party, broadcaster CNN Turk said.
NATO member Turkey has been hit by bombings and shootings in the past year, on top of July's failed coup, in which soldiers commandeered tanks and fighter jets in a bid to seize power.