Turkey PM Vows To Strengthen Border After Suruç Massacre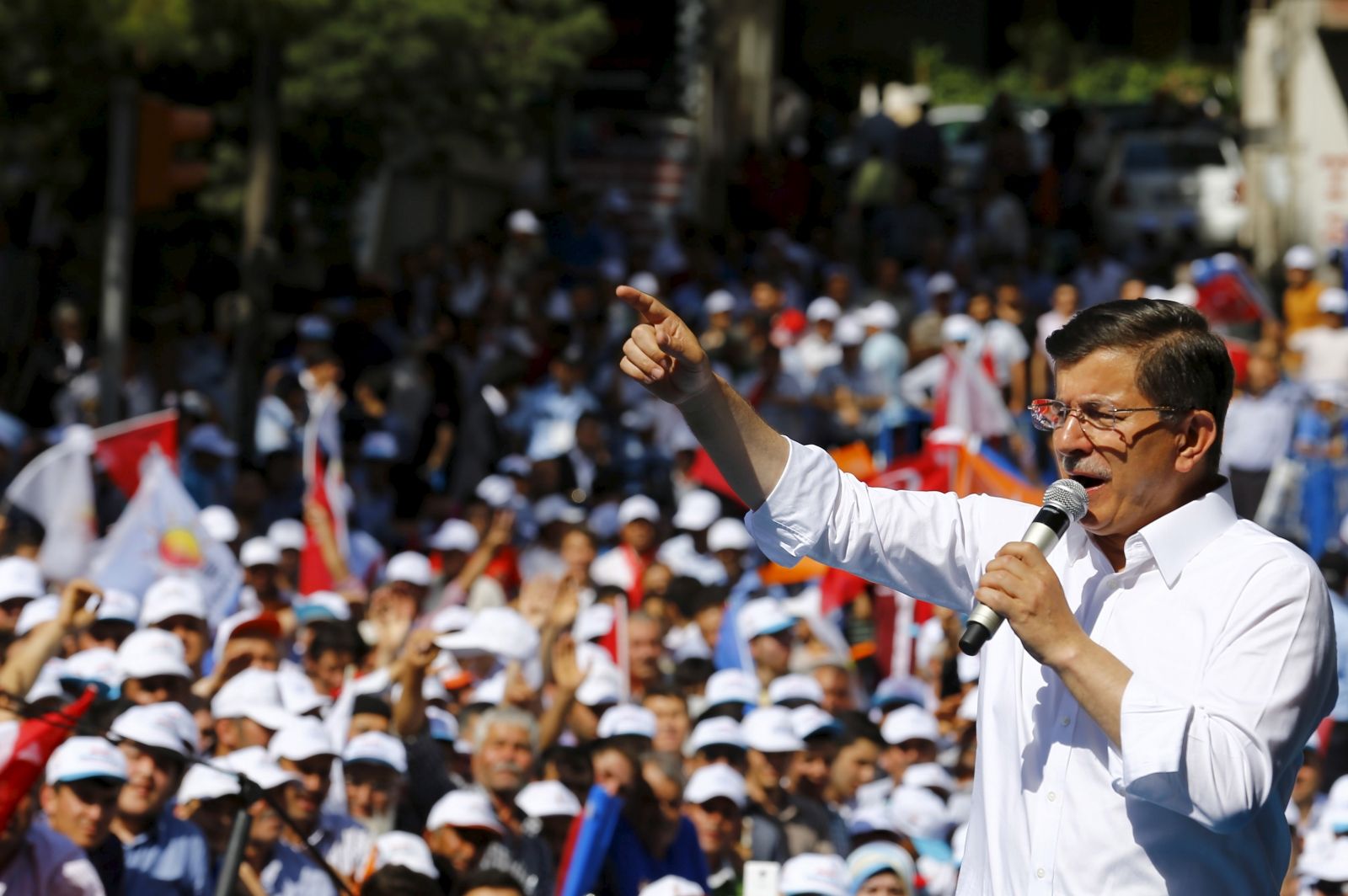 Turkish Prime Minister Ahmet Davutoğlu pledged to reinforce security along the shared border with Syria on Tuesday, a day after a deadly suicide bomb attack, which killed at least 32 people in the southern town of Suruç.
On Monday, the bomb detonated outside a volunteer centre, killing a number of people who were travelling to help the Kurdish-Syrian city of Kobane, where Kurdish militiamen defending the city fought off a four-month ISIS offensive earlier this year.
No group has claimed responsibility for the attack. But Davutoğlu said Turkish authorities have identified a suspect and said there was a "high probability" that the Islamic State (ISIS) was behind the blast. If confirmed, it would represent the jihadist group's deadliest attack in Turkey.
"All the [suspect's] links internationally and domestically are being investigated," the prime minister said in a televised statement on Tuesday.
Davutoğlu, the head of Turkey's Justice and Development, known by its Turkish acronym, AKP, said that authorities will implement additional security measures along the country's 511 mile long border with Syria to defend against terrorists travelling to and from the civil war-torn country.
"Security on our borders will continue to be increased," Davutoğlu said on Monday, without revealing specific measures.
"What's necessary will be done against whomever is responsible," he added. "This is an attack that targeted Turkey."
The government has called a cabinet meeting for Wednesday to discuss how it will boost security along the border, Davutoğlu confirmed. Davutoğlu is set to travel to the blast site on Tuesday.
Turkey, a member of NATO, has been criticised by its western allies for its porous borders. A number of members of the U.S.-led anti-ISIS coalition, including Washington , have said Turkish inaction has allowed thousands of foreign jihadists to cross into Syria to join radical Islamist groups, such as ISIS and the Al-Qaeda-linked Nusra Front, and have urged Ankara to do more to secure the border.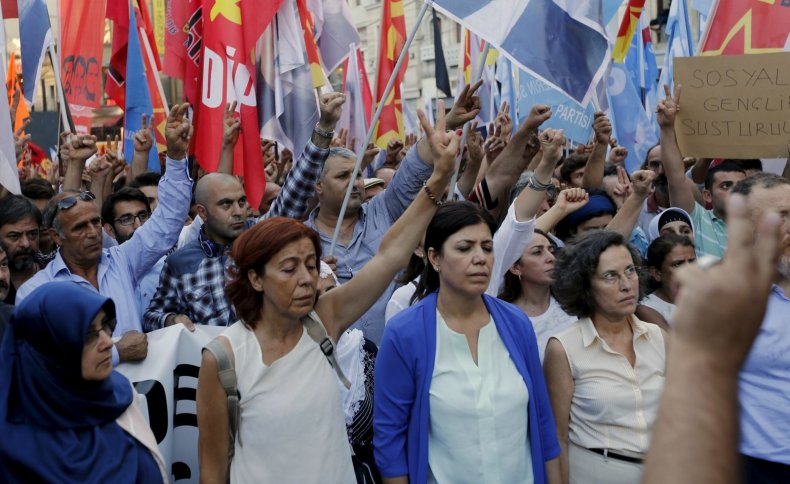 In January, Davutoğlu said that it was an "impossible" task to protect the whole border and prevent such movement of jihadists."We can close the border, but who will save the refugees, who will give them a safe haven?" he said at the time. "It's impossible to do. We can't put a soldier on every inch."
Since the Turkish general election last month, in which Davutoglu's Islamist AKP party lost its parliamentary majority, raids against suspected ISIS members have increased. As many as 21 alleged militants were arrested in one counter-terror operation earlier this month. Now, many in Turkey are questioning why it has taken the government over a year to begin acting against the terror group's networks, says Ilhan Tanir, Washington reporter for the Turkish newspaper Cumhuriyet and an expert on Turkish politics.
"The AKP only started this pressure on the ISIS networks after it lost its single majority rule, in a time that coalition talks are ongoing," says Tanir. "Now the AKP can turn to its base, say that it's not their fault as they are not in power anymore, and claim these raids are being made by the military. They are not taking the responsibility."
Following the deadly blast in Suruç on Monday, violent protests erupted in Turkey's largest city, Istanbul. The police dispersed the demonstrations using water cannons, rubber bullets and teargas. Growing insecurity, caused by the Syrian Civil War, and a lack of action from the Turkish elite means that public unrest is unlikely to subside in the short term, predicts Louis Fishman, assistant professor of History at City University of New York and expert on Turkish affairs.
"Hopefully this won't take a turn towards violence but, for the last three years, any criticism of the government has been seen by the government as a force that they have to silence," says Fishman. "I think this [unrest] will not go away.
In the past month, the Turkish government has increasingly cracked down on ISIS militants inside the country. But Turkish President Recep Tayyip Erdoğan still harbors concerns about Syrian-Kurdish intentions along the shared border, where Kurdish forces have been wrestling territory back from the radical Islamists in the Syrian provinces of Al-Hasakah and Raqqa.
Turkey considers the Syrian-Kurdish fighters to be aligned to the Kurdistan Workers' Party (PKK), a Turkish group designated as a terrorist organisation by the U.S. and the European Union which has killed over 40,000 people within the country in its decades-long insurgency against the Turkish government.