Turkey Now Russian Media's Enemy Number One: Report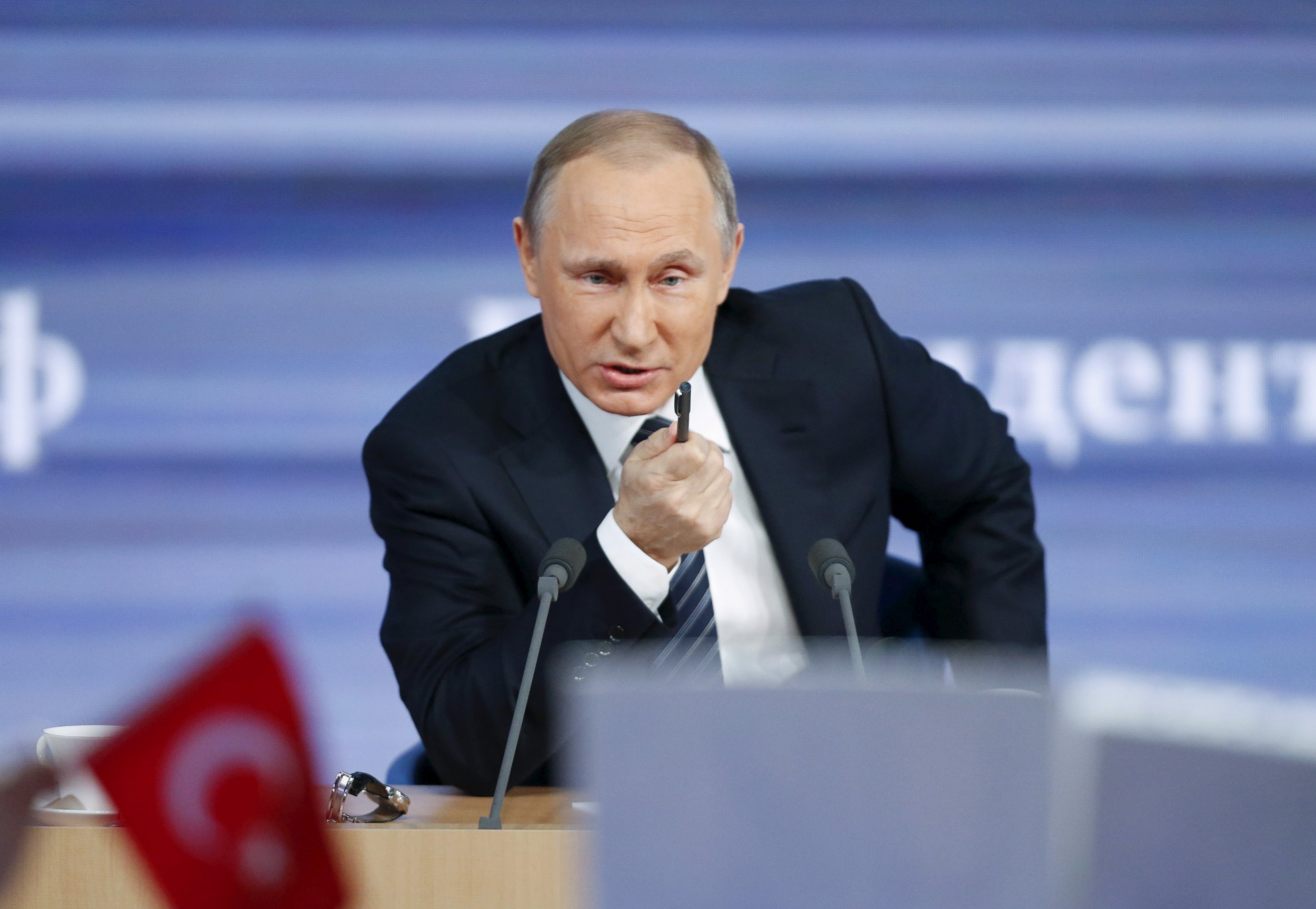 Turkey has overtaken Ukraine, the U.S. and even extremist group the Islamic State (ISIS) as Russian news media's enemy No. 1, according to research done for independent Russian news channel RBC.
Turkey downed a Russian Su-24 jet near the Syrian border at the end of November after accusing it of violating airspace and refusing to leave. In response, Russia imposed trade sanctions on Turkey on December 1, limiting some trade but not affecting bigger Turkish exports such as textiles, lemons or nuts, and without impacting energy deals.
Relations between the two countries have been deteriorating ever since. In early December, Russian President Vladimir Putin and Turkish President Recep Tayyip Erdogan accused each other of trading oil with ISIS.
The research published on Tuesday, done by media analysis firm Medialogia, tracked the number of times Russia's major TV channels, news agencies, print press and blogs referred to countries and groups as being an "enemy" or other type of adversary of Russia.
Over the first nine months of 2015, Ukraine topped the list as the state portrayed in the most negative way by Russian media outlets, while the U.S. occupied second place. Russian television featured references to Ukraine's government being a "junta" at an average rate of 20 times per month. Since the start of the year, however, such references to Ukraine have dropped from 2,500 to 1,500 in the press, while in the blogs sampled these references have fallen from 1,300 to fewer than 1,000.
The phrase "enemy" used in TV reports in reference to Ukraine hit a peak in April as fighting began to spike in eastern Ukraine. The number of such references has fallen since May, after U.S. Secretary of State John Kerry and Putin met in Moscow.
Ukraine retained the top spot until September, when it was referred to as an enemy of Russia 2,705 times in the press, 602 in selected blogs and 43 on television. Only ISIS was referred to as an enemy of Russia more times on TV in September (46 times) but did not beat Ukraine in print or online.
Then, over the month of December, references to Ukraine, the U.S. or ISIS being an enemy to Russia have fallen below 1,000, while such references to Turkey have skyrocketed to 1,487 from 322 in November.
On TV and on blogs the same trend can be seen, with TV coverage referring to Ukraine, the U.S. or ISIS being Russia's enemies fewer than 10 times each but referring to Turkey 16 times in the same way. Across blogs, Turkey was referred to as an enemy 316 times in December, while Ukraine, the U.S. and ISIS were given that label fewer than 260 times.