Turkey Says Coup Plotters Are Same as ISIS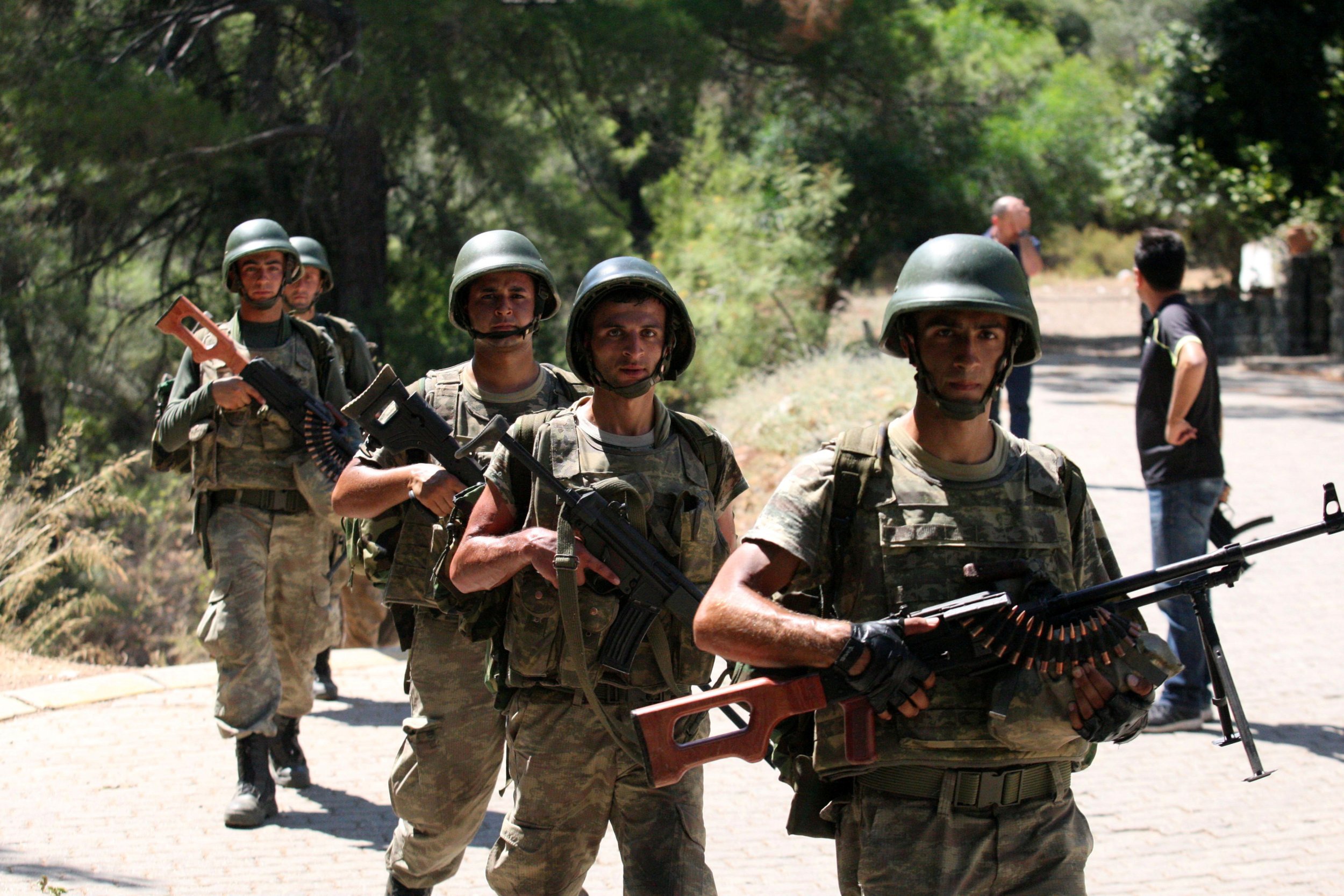 The group of soldiers who attempted to topple the Turkish government last week are no different to the jihadist militant group Islamic State (ISIS), Turkey's Foreign Minister said at a pro-government rally in Ankara on Monday.
A group with control of units within the military, calling itself The Council for Peace in the Country besieged several public buildings in Ankara and Istanbul between Friday night and Saturday morning. After storming a public TV station's office they announced they had control over the country, but clashes between civilians, the group and the government-loyal military ensued, killing 245 people and eventually containing the attempted coup.
It is still unclear who was the leader of the uprising and what the reason behind it was, however the Turkish government has blamed U.S.-based cleric Fethullah Gulen. Gulen has denied being linked to the coup plotters, having been at odds with the much more secular Turkish military class for several decades.
Turkey's Minister of Foreign Affairs Mevlut Cavusoglu not only said Gulen supporters were behind the coup attempt but likened them to ISIS or the Kurdistan Worker's Party (PKK), designated a terrorist group by Turkey, state news agency Anadolu reports.
"Members of Fethullah Gulen's terrorist organisation who organised the attempt of a military coup in Turkey, are in no way distinguishable from ISIS or PKK terrorists," Cavusoglu said at an event in Ankara.
He said coup plotters would be shown no leniency and urged citizens to hold more public manifestations in support of the government.
"Protests will continue until the very end. The squares will be filled," he said.