Turkey Deploying Forces to Greece Border to Prevent Refugees From Turning Back
Turkey has vowed to deploy 1,000 special forces members at its border with Greece, as tensions between the two countries continue to rise following the Turkish government's decision to open its border to Europe for migrants, asylum seekers and refugees.
The decision to send special forces to the border comes amid pushback from Greek authorities, who have been accused of using violence to prevent migrants and asylum seekers from entering the country.
The special forces, Turkey suggested, would be tasked with ensuring that migrants and asylum seekers are not turned back.
In the days since Turkey opened the gateway to Europe, thousands of people have sought to enter into Greece at both land and sea crossings, with violent clashes reportedly unfolding between migrants and Greek law enforcement.
Greek personnel have been accused of deploying tear gas, stun grenades and water cannons to prevent migrants and asylum seekers from entering the country.
"They wounded 164 people. They tried to push 4,900 back to Turkey," the nation's interior minister, Süleyman Soylu, told reporters on Thursday, according to British newspaper The Guardian. "We are deploying 1,000 special force police... to prevent the pushbacks."
The forces, Soylu said, would be sent to the Meriç river, or Evros in Greek, at the border.
Earlier this week, the Turkish government had also accused Greek enforcement of using lethal force against migrants and asylum seekers, with officials claiming that clashes at the border had left multiple people trying to cross into Greece dead.
The Greek government has denied the accusations, however, branding the claims "fake news."
While Turkey has defended its decision to open its border after repeatedly asking the international community for support in responding to an influx of refugees and asylum seekers, many from Syria and Afghanistan, the European Union has accused the country of using refugees to send a political message.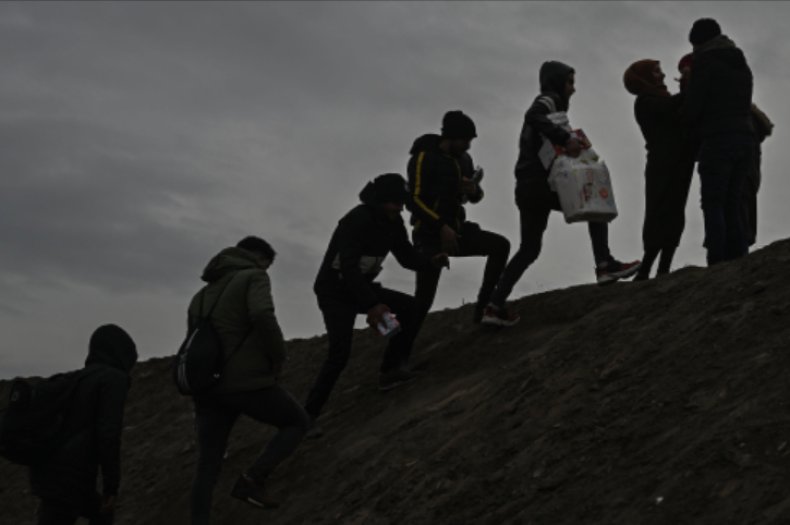 In a statement, the EU Council said it "expresses its solidarity with Greece" and "strongly rejects Turkey's use of migratory pressure for political purposes."
"This situation at EU's external borders is not acceptable," the council said.
The council demanded that Turkey return to following the 2016 EU-Turkey agreement, which required the Turkish government to assist in deterring illegal immigration at European entry points.
Greece has also accused Turkey of seeking to manipulate migrants, asylum seekers and refugees as "pawns" in an attempt to pressure the international community into action.
Turkey has denied those claims, however, asserting that its decision to pull down barriers at the border is in line with international law.
Newsweek has contacted the Greek and Turkish governments for comment.