Turkey Shoots Down Unidentified Drone on Syrian Border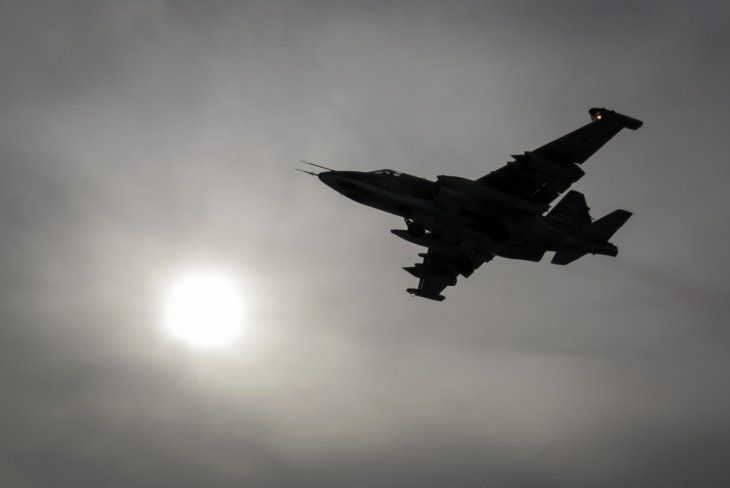 Turkish military aircraft shot down an unidentified drone in Turkey's airspace near the Syrian border on Friday.
"It's a drone. We are trying to identify its nationality," a senior Turkish government official told the Guardian. The Turkish military said that after detecting the aircraft's presence it had warned it three times before shooting it down.
"Today, an aerial vehicle of unknown nationality was detected inside our airspace on the Syrian border, and when it continued its movement despite being warned three times, our aircraft on patrol mission on the border fired and shot down the vehicle within the rules of engagement," a statement posted on the Turkish General Staff's official website read, according to Turkish news site Hurriyet.
While the nationality of the drone remains unclear the Russian Ministry of Defense told state news agency RIA Novosti that all of its airplanes are safe in the Hmeymim base in Syria and all of its drones are in working condition.
The Syrian military, Russia and the U.S.-led coalition battling ISIS are all operating drones in the region. In 2014, Turkey shot down a Syrian jet after it violated Turkish airspace. Syria accused Turkey of "blatant aggression" and said that the jet had been in Syrian territory at all times, according to the BBC.
At the beginning of this month, Turkey summoned Moscow's ambassador after accusing the Russian air force of violating Turkish airspace near the Syrian border. The Turkish Foreign Ministry said that two F-16 jets on patrol were scrambled to intercept a Russian jet.
U.S. Secretary of State John Kerry said in October that Turkey is within its rights to shoot down any aircraft that violates its territory. "We're greatly concerned about it, because it is precisely the kind of thing that, had Turkey responded under its rights, could have resulted in a shootdown," he said during a visit to Chile.