Turkey Pledges to Strike Kurds Even If Donald Trump Doesn't Pull U.S. Out of Syria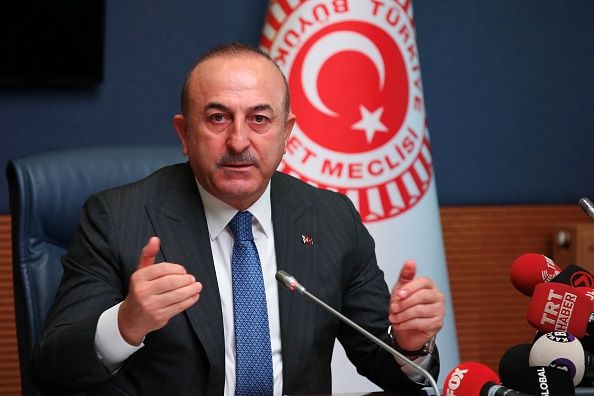 Turkey said it would carry out a strike against the Kurds in northern Syria regardless of whether the United States pulled its troops, Turkish Foreign Minister Mevlut Cavusoglu pledged during a television interview.
"If the [U.S. troop withdrawal] is put off with ridiculous excuses like the Turks are massacring the Kurds, which does not reflect reality, we will implement this decision," Cavusoglu said.
President Donald Trump announced in December that the U.S. would withdraw the estimated 2,000 troops it has stationed in Syria because the fight against the Islamic State group (ISIS) had been completed. The decision was made after a phone call with Turkish President Recep Tayyip Erdogan.
But alarm bells quickly sounded over the fate of U.S. allies the Kurds. The Kurdish fighting group, the People's Protection Unit (YPG), has been the main player in fighting off ISIS. Turkey, however, considers the YPG to be a terrorist group.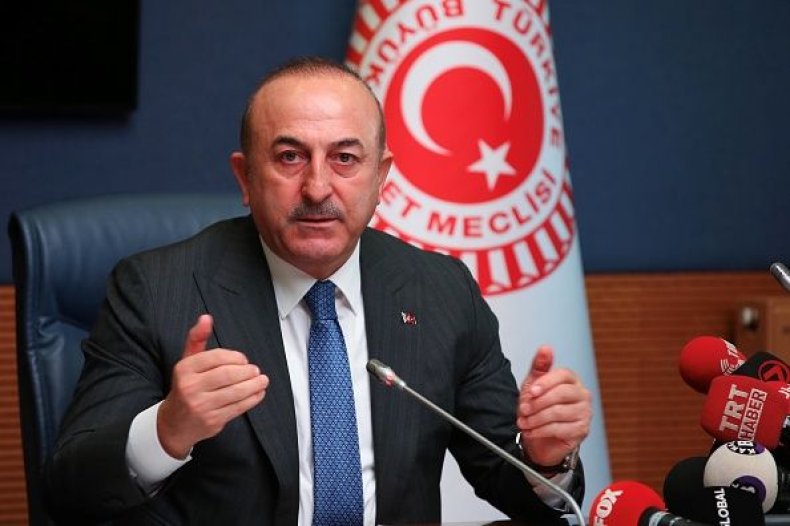 Both Secretary of State Mike Pompeo, who is currently touring the Middle East, and National Security Adviser John Bolton, who visited Turkey this week, pledged that the U.S. would secure protections for the Kurds. Pompeo met with Kurdish leaders in the capital of Iraq's semi-autonomous Kurdish region this week and pledged that the U.S. would not abandon its Kurdish allies in Syria.
"It's important that we do everything we can to make sure that those folks that fought with us are protected and Erdogan has made commitments, he understands that," Pompeo said. Bolton made a similar statement while visiting Israel, and his scheduled meeting with Erdogan was subsequently canceled.
Turkey, a U.S. ally and member of the North Atlantic Treaty Organization, has promised to strike the Kurds to prevent them from forming an autonomous state in Syria. Turkey views the YPG as an extension of the Kurdish Workers Party (PKK), which has been fighting for independence from Turkey, particularly in the eastern part of the country, for decades.
The U.S. relationship with Turkey has soured over the past year, first over Turkey's detention of American pastor Andrew Brunson, whom Turkey accused of working with the Kurds, and its other enemy, the Pennsylvania-based Islamic cleric Fetullah Gulen. Turkey is also moving forward with the purchase of a Russian S400 missile defense system despite warnings from the U.S. that the Russian system could pose a security risk to NATO aircraft and other military equipment.
Meanwhile, the Kurds continue to fight against adherents of the Islamic State. On Wednesday, the YPG announced that it had captured eight ISIS fighters, one whom was an American teenager.